The UAE has banned Indians to enter the country for 10-days from April 24 amid the massive rise in the covid-19 cases in India. And after the update was out, leading airlines are offering passengers refund, rebooking and other options. Here's everything you must know about it.
Also read: BREAKING: UAE Suspends All Flights From India For 10 Days Starting 25 April
UAE Airlines Are Offering Refund, Rebooking And Other Options To Effected Passengers
UAE's carriers Etihad Airways, Emirates and FlyDubai, are offering passengers refunds and re-booking options amid the change in regulations. Etihad took to Twitter to announce the booking-related concerns.
Travel Alert:
Effective 25 April 2021, all flights from India to the UAE have been suspended for a period of 10 days. Visit https://t.co/hI8kzSL3Bv to manage your booking.

— Etihad Airways (@etihad) April 22, 2021
Whereas Emirates has given two options to passengers- they can either keep the ticket for a future flight or rebook the flight to another date. And if the passengers choose the 'keep my ticket' option, they can fly anytime within 36 months from the date of the original booking or request a refund.
UAE-ites In India Only Have Till Saturday To Return Back To The Country
After the announcement, UAE-ites who are in India have panicked and how. Travel agents also said that the demand to travel to the UAE before the ban comes into effect has quadrupled in no time. They have until Saturday evening to fly to the UAE, and many scheduled flights in the busy sector are sold out.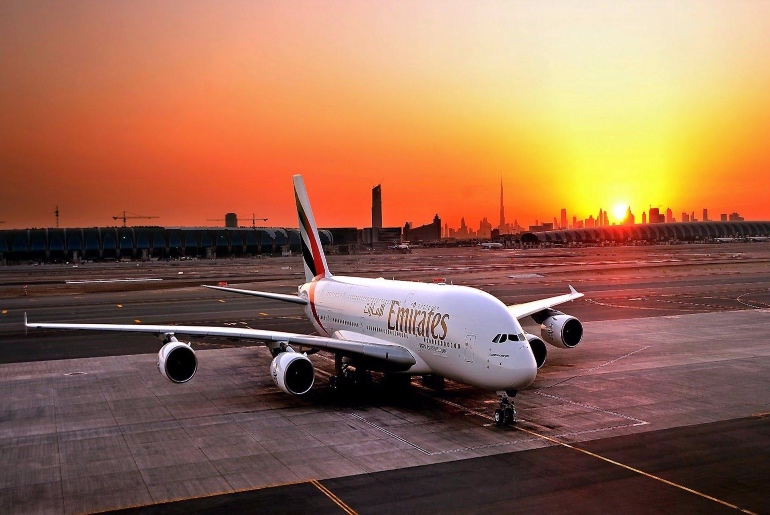 Also read: France Becomes First European Country To Launch Digital Health Pass; Here's How It Will Ease Travel
Well, the UAE is not the only country to ban India- other eight countries like Hongkong, New Zealand, Pakistan, the UK have also banned India to curb the spread of the covid-19 virus. Covid cases in India are on a sharp rise, and with a lack of health facilities like hospital beds and oxygen, the country is living its worst fear.
We can only hope and pray that the cases in India decrease and things return to normalcy with time.