Travel insurance is your most trusted travel companion. When things go wrong during your trip like losing your passport or falling ill, you have your travel insurance to bank on. So, what do you need to keep in mind when booking travel insurance policies in 2023?  Well, check out these valuable tips that will take care of all your concerns. 
5 Travel Insurance Tips to Keep In Mind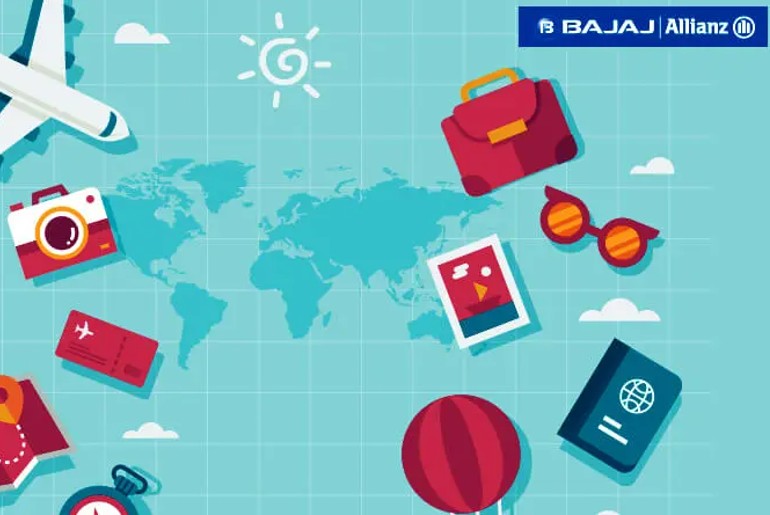 1. Take Travel Insurance Policy Immediately After Booking Your Trip
As we said earlier, travel insurance is your most trusted travel companion. So, it's a no-brainer that you mustn't delay doing the right thing. So, take a travel insurance policy immediately after booking your trip or while booking it. Many travel insurance policies have a Cancellation Cover where you can cancel the policy if your trip gets cancelled due to unavoidable reasons. *
2. Choose A Policy That's Suitable To Your Trip 
One's travel insurance can be another's liability. Simply put, a travel insurance policy that works for one may not work for you. After all, it all depends on whom you're travelling with, for what purpose and more. For a one-time trip opt for single-trip insurance. On the other hand, a multi-trip annual travel insurance package can be taken for one year. It will offer you protection for the entire year. With a Domestic Travel Insurance Plan, you can now embark on worry and stress-free travel. It offers extensive coverage for circumstances including missed/delayed flight, damages or loss of check-in baggage, emergency medical evacuation and repatriation, personal accident cover, accidental hospitalization expenses, personal liability, trip cancellation or curtailment, child education bonus, and much more! *
3. Check The Medical Coverage Properly 
There's always an uncertainty of a traveller falling gravely ill or even having a heart attack while on a trip abroad. To keep these matters in check, choose a travel insurance policy that offers suitable medical coverage. You need to confirm if your policy covers pre-existing health conditions. Also, get ready to pay higher premiums if you smoke or consume alcohol. *
4. Baggage Coverage Needs To Be Seen
When flying to foreign destinations, especially with connecting flights involved, there is always a risk of losing your baggage. Fortunately, travel insurance policies do have baggage coverage. Make sure you check this coverage well beforehand. It usually covers the scenario where you lose your baggage after arriving at your destination country or face a delay with the same. *
5. Comb Through The Exclusions Carefully
Last but not the least, you must give equal importance to reading the exclusion/s of a policy as to the inclusions. Especially in cases where you are embarking on adventure sports like sky-diving, paragliding and more, certain travel insurance policies may not cover this. It's necessary to check the specific clauses related to adventure activities, medical emergencies and more. *
Folks, these are some of the travel insurance tips you need to keep in mind for 2023. Bon Voyage! 
* Standard T&C Apply
Insurance is the subject matter of solicitation. For more details on benefits, exclusions, limitations, terms and conditions, please read sales brochure/policy wording carefully before concluding a sale.