Kerala is widely known as God's Own country and is famous for its pristine beaches, peaceful backwaters, spices and Ayurveda. How about witnessing this beautiful state in a luxurious caravan? Sounds exciting? Well of course it is. The Kerala Tourism Development Corporation  (KTDC) is launching Kerala's first Caravan Tourism package at just ₹3999 per night. 
Explore In The Comfort Of This Luxury Caravan
KTDC is Kerala's premium hospitality service provider recently signed an agreement with the caravan service providers. Caravan Tourism package offers travelling on a luxurious caravan by paying ₹3999 plus tax per night. The fare for the ride is a fixed ₹40 per kilometre and it accommodates 4 adults and 2 children at a time. It is adding a driving power to the state's Keravan Kerala. 
Experience Places Like Never Before
The safari itinerary will initially cover the Kumarakom – Vagamon – Thekkady route, starting in the morning in Kumarakom before travelling 80-100 km via the breathtaking scenery of central Kerala. There is also a bonfire and free parking included in the package. Next, the travellers will be taken to an eco-tourism destination, Thekkady, where they will stay at one of KTDC's elegant properties. Tourists can either choose to travel the entire route or choose a single-day itinerary.
View this post on Instagram
Luxury At Affordable Rates
KTDC Chairman PK Sasi said that as the tourism activities are back in action in Kerala it is great that KTDC is launching this luxurious and attractive package for tourists at such an affordable rate. The aim of this package is to provide wholesomely and unforgettable experiences of the state to both domestic and foreign tourists. The package offers complimentaries like veg breakfast, snacks, Wi-Fi connection, tea and coffee and a bonfire.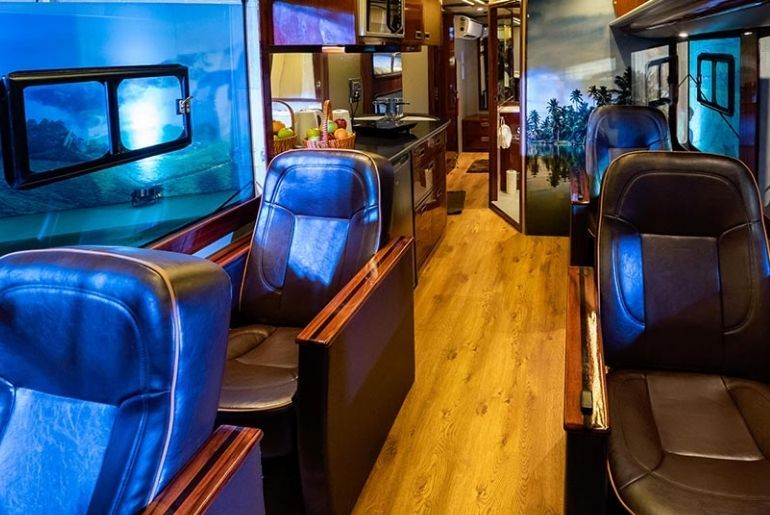 Also Read: Take A Boat Ride To Tamil Nadu's Kurusadai Island & Spot Corals & Marine Life