This is the story of Jaspreet Kaur as told to us on Curly Tales. She is from Australia. Jaspreet and her friend, who had a stopover in Sydney for 24 hours, explored the city in just ₹2434 per person. The duo decided to relive their childhood memories by exploring the city on a tight budget. They went to the beaches, did sightseeing at some of the popular spots and even bonded over a few glasses of beer at a cafe. This is her story.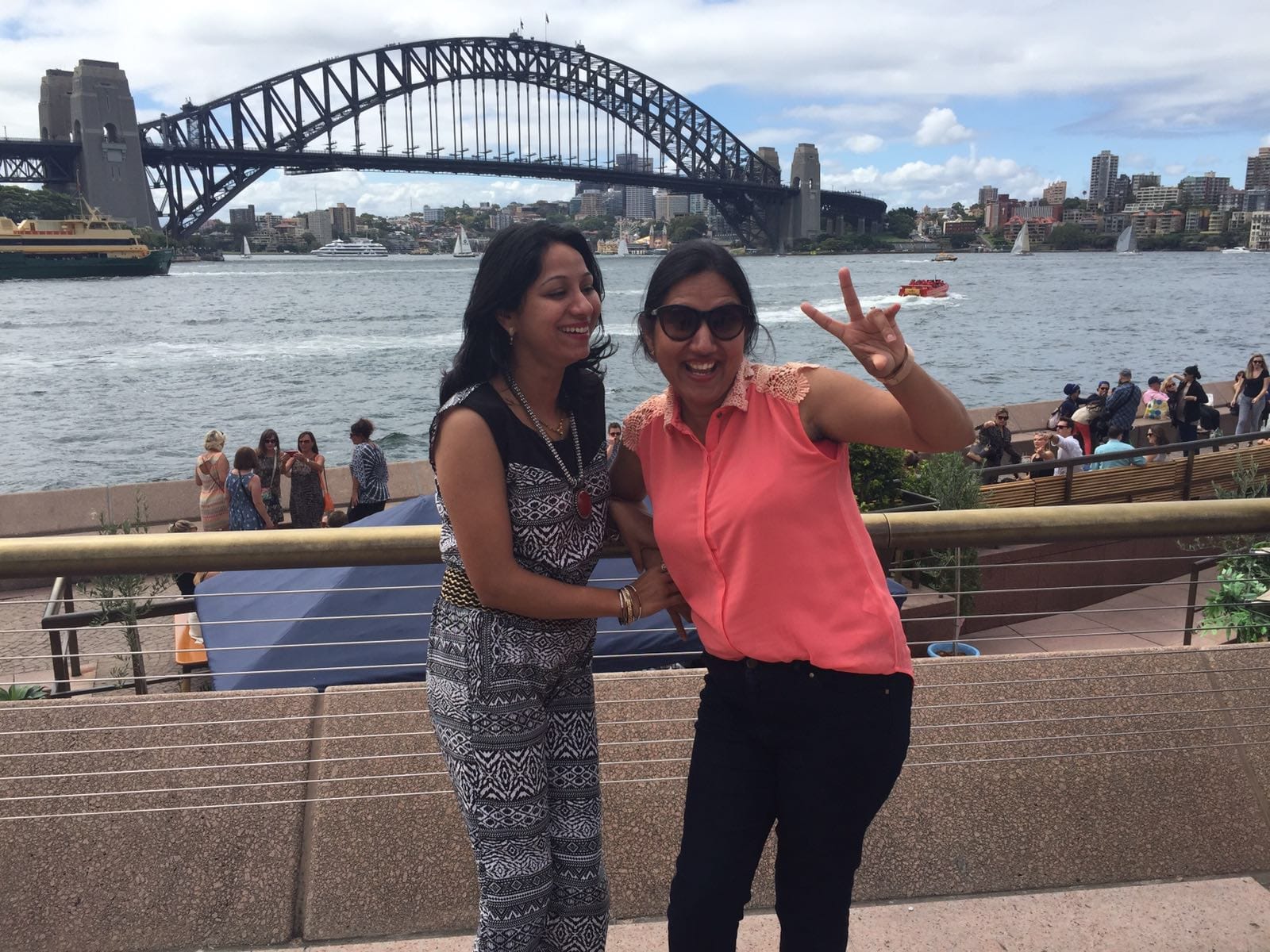 Hey Folks, My name is Jaspreet Kaur happily aboded in one of the world's best cities, Sydney but original kinship from India. I am an IT professional but travelling and exploring new places, cities, cultures means true meditation to me. Here I would like to share my experience where a friend of mine had 24 hours halt in Sydney as a journey break. You must be thinking how come 24 hours? – Yes, she managed to secure a very good deal on flight tickets from India to New Zealand. The benefits – cheap airfare and 24 hours to explore one of the world's best cities with a childhood friend who suffers from the same mental craziness as her!!! So this is how we explored Sydney in 24 hours under ₹2434 per person.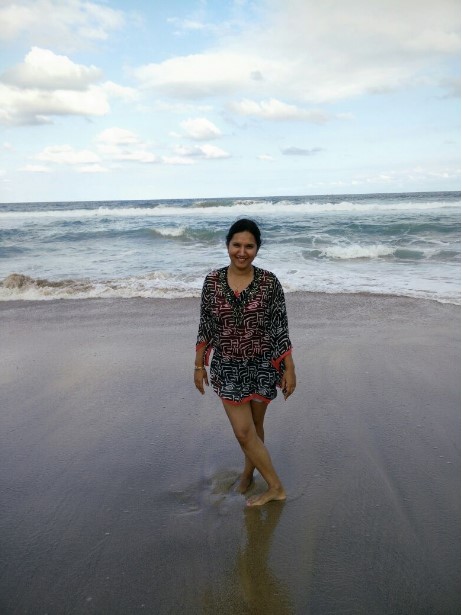 Why Sydney?
Canberra is the capital of Australia but Sydney is considered as the financial capital of this country and one of the top 10 best places to live on planet Earth! No doubt Sydney is one of the most expensive cities in the world,  but I strongly believe if you put your heart and head in something it eventually turns out to be in your favour. Yes, you guessed it right, I was able to explore Sydney that too under $50 ( ₹2434 ).
Image Courtesy: Milbur Plumbing
The taxi or cab service is easily available but very expensive. So we opted for public transport, which is very reliable, fast and comfortable. This means no matter how much you travel in a day, you only get charged on Opal Card, that is  $16.10 per day( ₹779 per day) including travel by public trains, ferries or buses. You can buy opal card from any convenience store across Sydney. This is exactly what we did.
Exploring Sydney In 24 Hours
My friend and I both find coastal walk very soothing, so we decided to pick Bondi Beach as the first milestone to kick start our day. We took a bus from the airport for Bondi Beach. Yes, straight from Sydney International Airport to Bondi Beach by bus! It took us around 1 hour approx. from the airport to Bondi Beach but surely that wasn't enough for us to catch up. We constantly chit chatted along the way.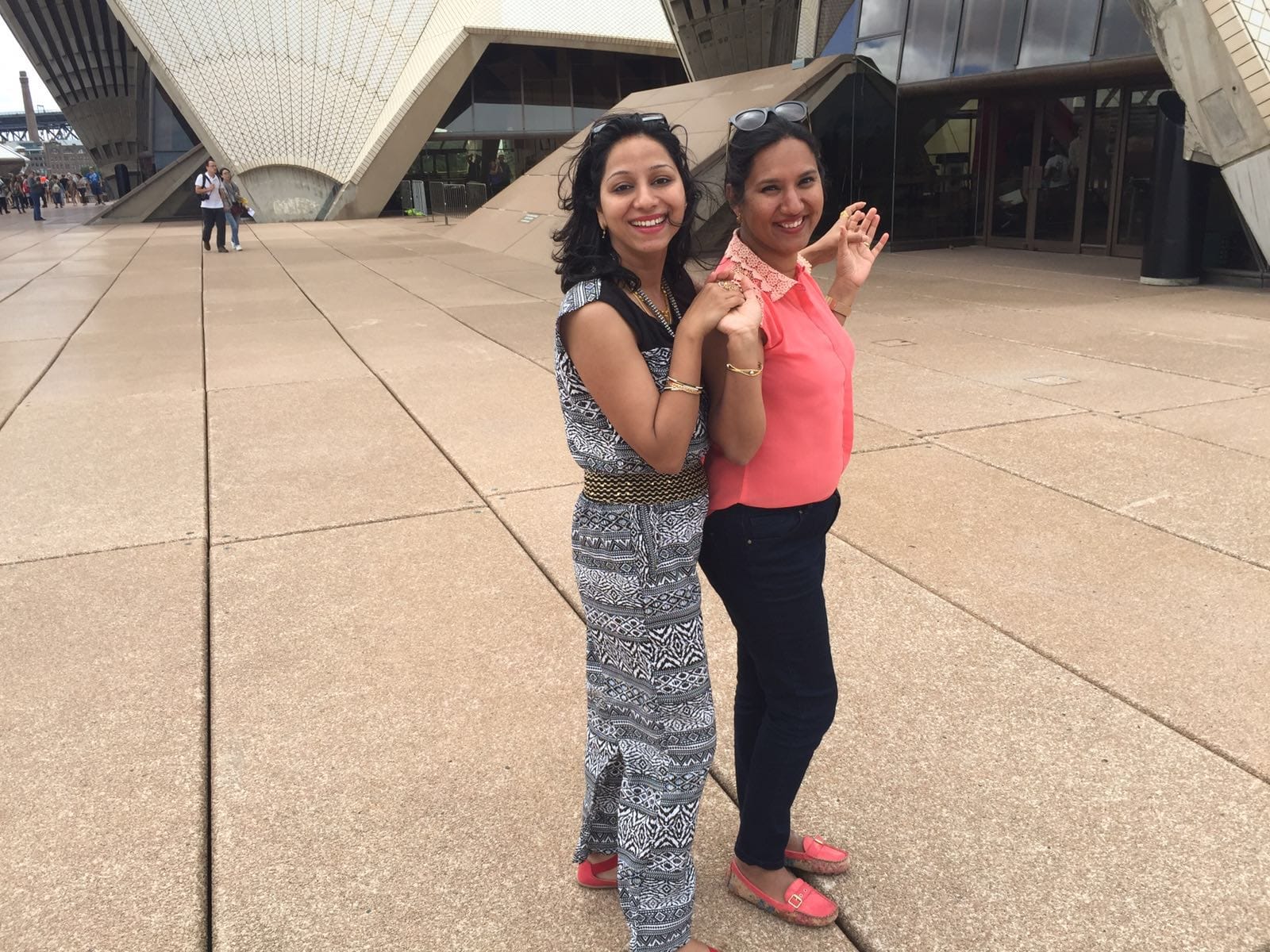 From Bondi Beach, there is one of the world's most famous 6 km Coastal walk, covering the spectacular Waverley Cemetery, Bronte Beach and Clovelly Beach. This is where the scenic view changes after every 100m. So don't forget to wear a comfortable pair of shoes along with weather appropriate clothing.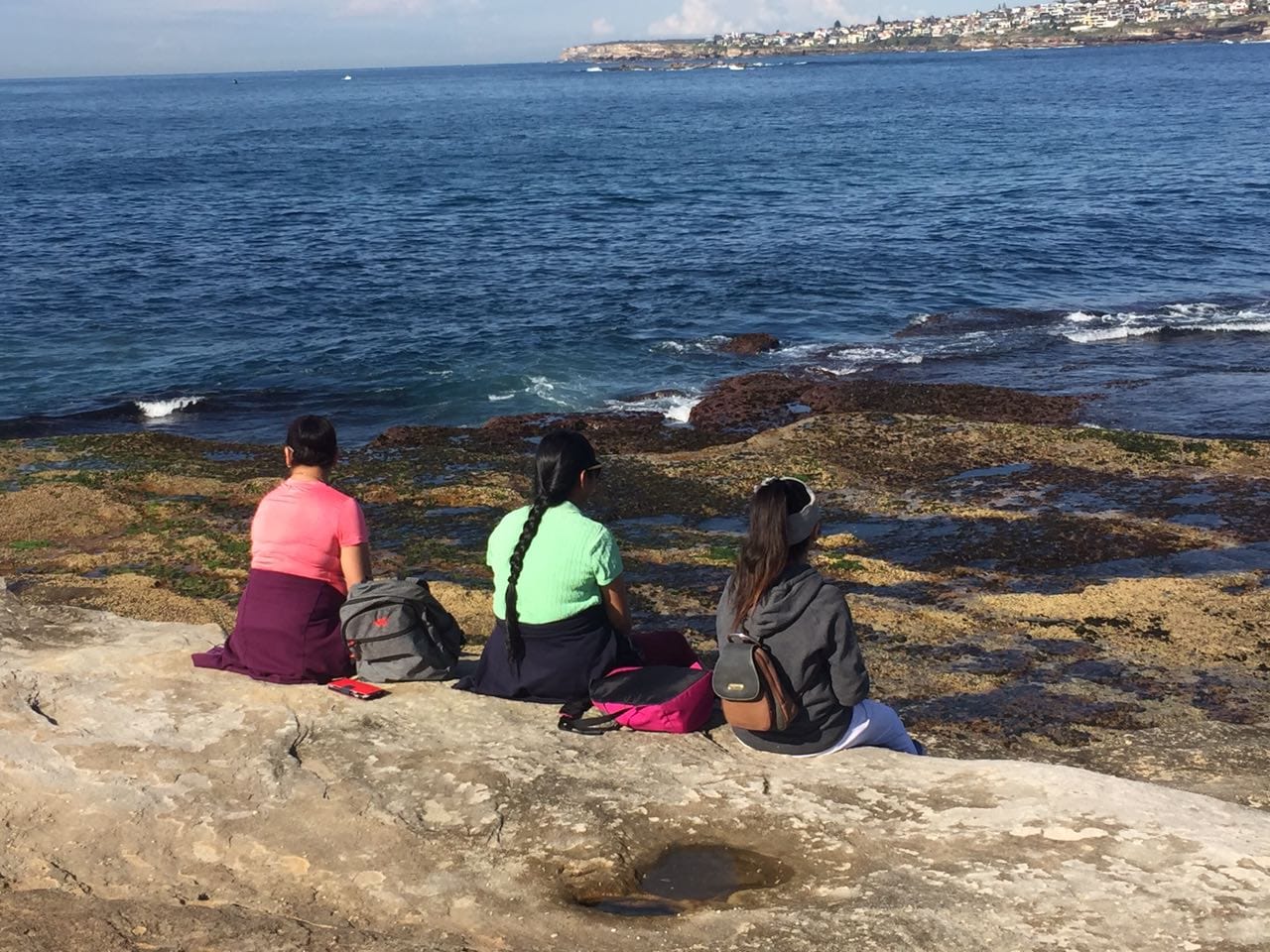 It's nice to touch the water with your bare foot especially on a nice warm day. It took us approximately 3 hours to finish our coastal walk from Bondi Beach to Coogee Beach but worth every step. the best part is that this experience was absolutely free and totally priceless.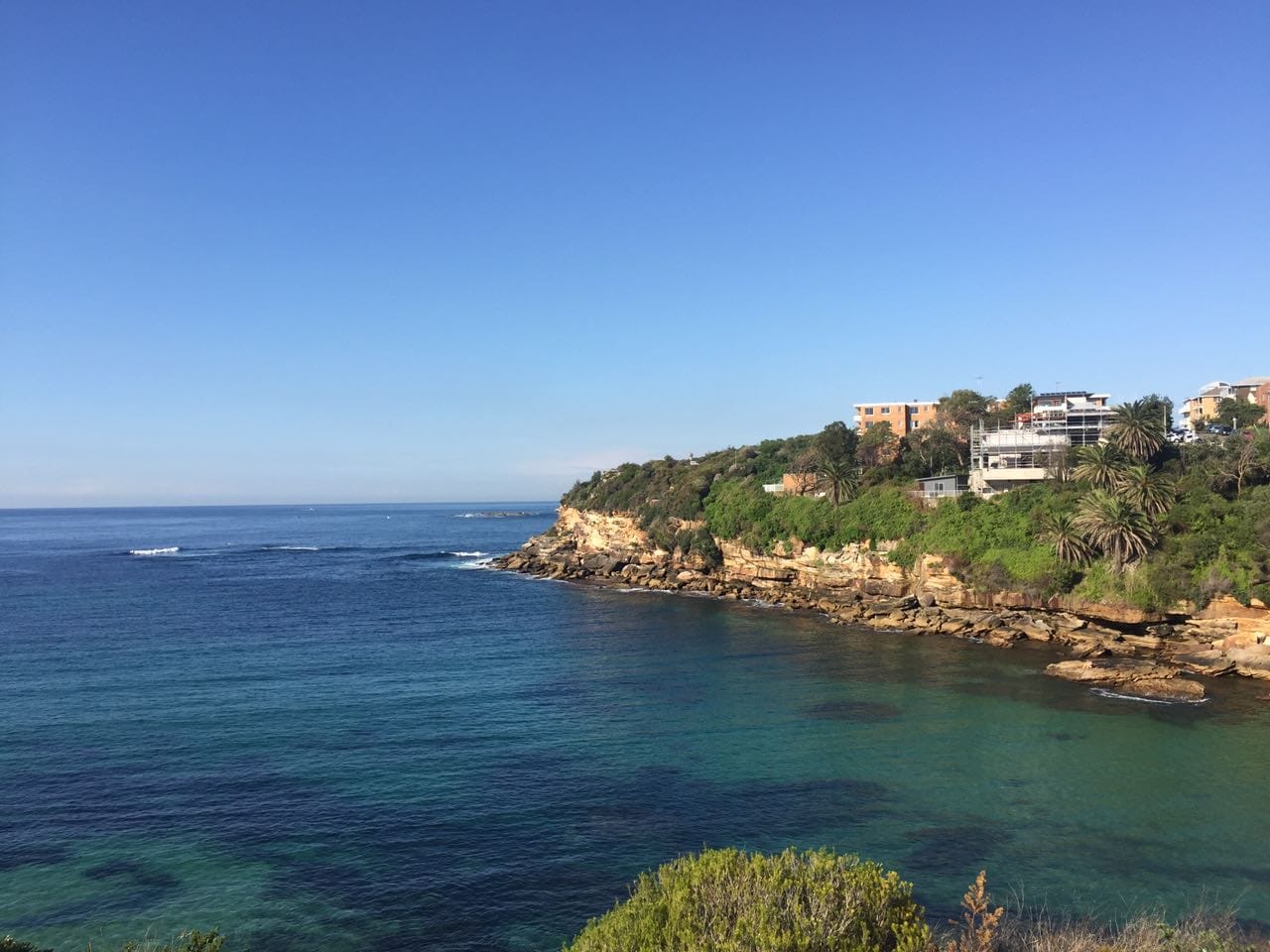 After the walk, we decided to have a big brunch and chose to eat Subway right on the shores of Coogee beach. The meal cost under $20(₹973) for both of us. There are many drinking water taps along the way so you can refill your water bottle. From Coogee beach, we caught a bus for Sydney city.
Also Read: This Indian Family Travelled To 65 Countries Across 6 Continents In 5 Years
The Journey Continues
My friend and I were on a mission to explore Sydney on a tight budget. So we chose to visit places that are not ticketed on a daily basis. It was nice to see the city with a different perspective, yet explore it to the best of our capabilities.
We visited Darling Harbour. There are many multi-cuisine restaurants at Darling Harbour, but we opted to buy a pizza from a local eatery in the food court. Usually, there is a happy hour discount which is from usually 3 pm at many eating joints. Did you know Sydney is one of the  10 Most Liveable Cities In The World According To The Global Liveability Index 2019?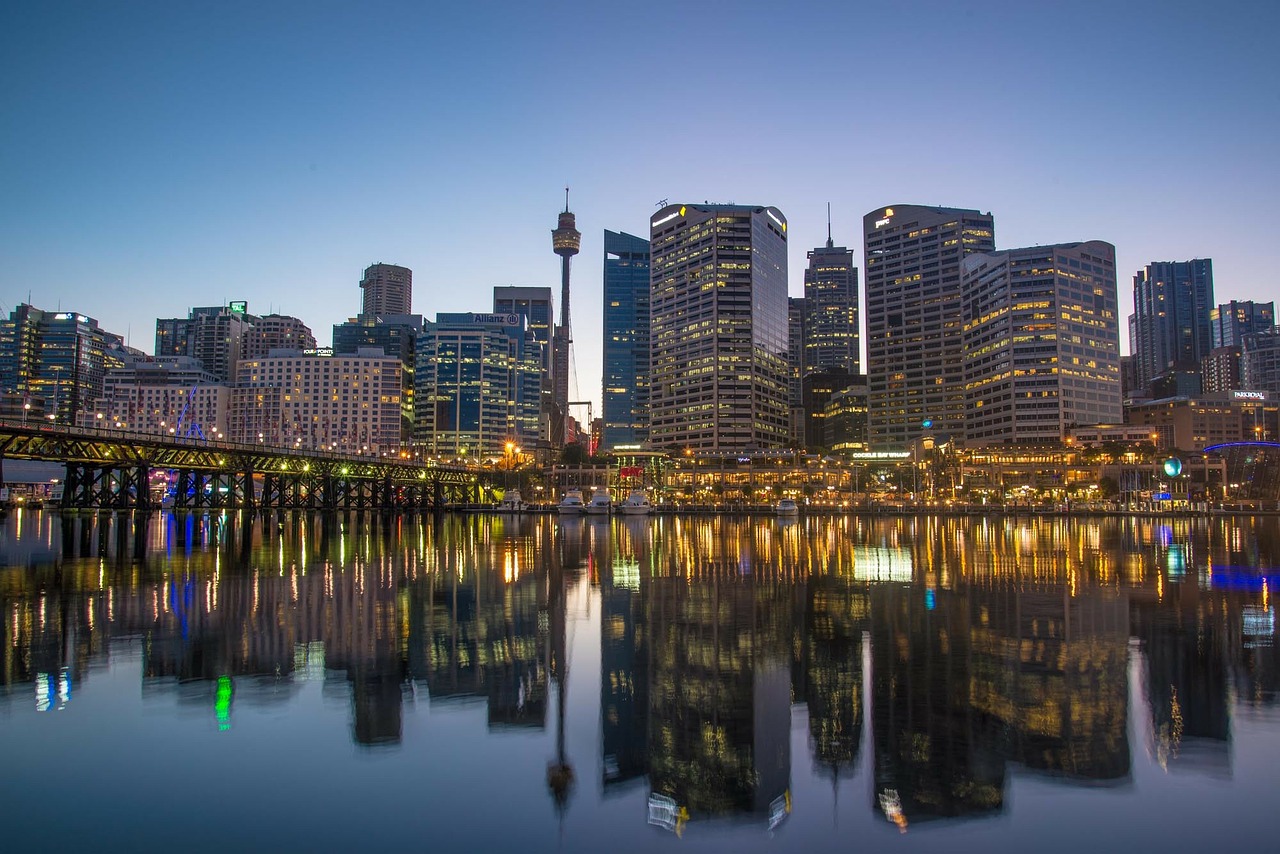 We then trotted off to Hyde Park, which used to be a historic Sydney centre. It's an amazing place right in the middle of a busy city. So we had a nice relaxing time and unwinding here. The Queen Victoria Building is best for shopping enthusiasts as most of the stores here are unique and culturally inclined. Our motto was to do window shopping at QVB but we still enjoyed the ambience and architecture of most of the shops. All these places are close by and within walking distance. We finally reached Circular Quay to explore Sydney Iconic Opera House and Harbour Bridge All places we chose are not ticketed any time of the day. It's interesting that Australia Tops List As Most Preferred International New Year Travel Destination For Indians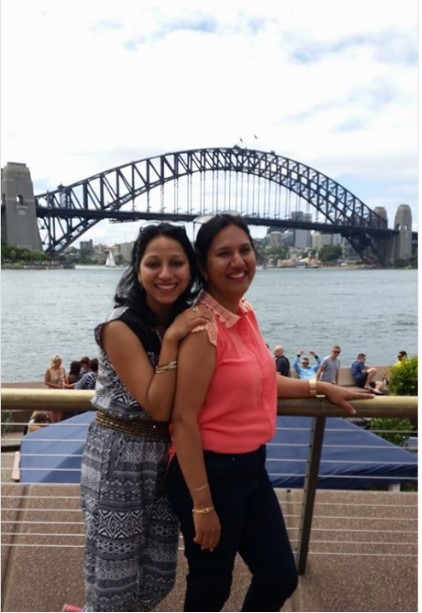 If you are planning to stay in Sydney for a day or more than you can choose YHA as Budget accommodation, plus convenience. Pick up your interests and prioritise them. Like for us, beach and the coastal scenic walk was on top of the list and then all other major Sydney landmarks that define Sydney fall into place.  In the end, we were drenched tired so decided to cheer with beer!!! Don't ask who drank how much, but we were still under budget with money and over budget in creating memories.
Breakup Of Our Sydney Trip Budget
We decided to travel in the budget just to relive our childhood golden days where we used to have limited pocket money and we always made sure to use them wisely. So rough breakup as follows. Travel via public transport in 24 hours was approximately $16(₹779) per person for the Opal Card. The food cost us under $10 (₹486) per meal. This was reasonable since we searched for deals and hunted for happy hours at local restaurants. We also chose to explore places in Sydney that were free of cost and had no ticket price. We went souvenir shopping in Sydney from dollar shops. Dollar shops are budget shops where usually most items are priced for just $1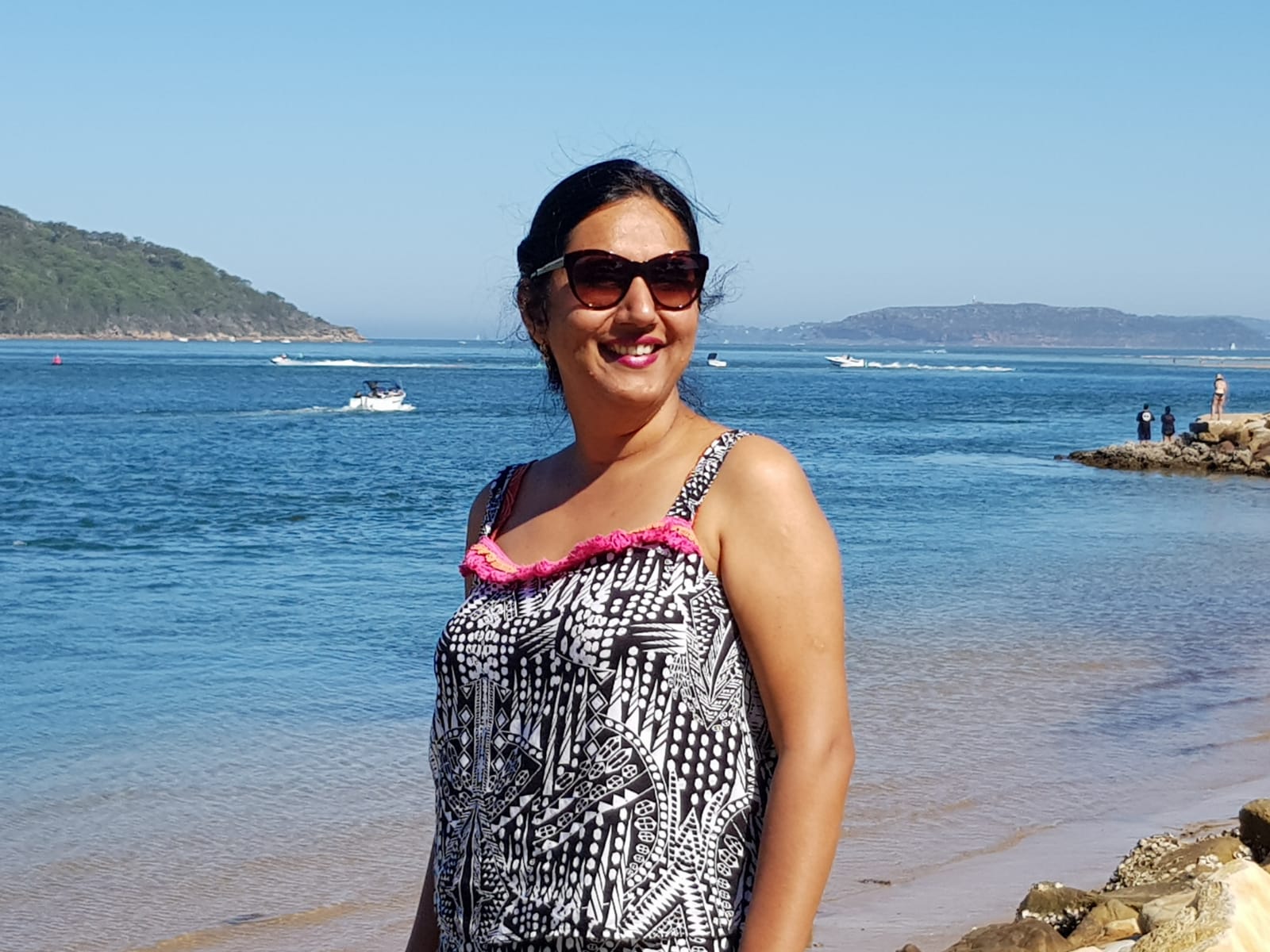 Tips For People Wanting To Visit Sydney
Sydney's weather is opposite to India which means when it is cold in most parts of India, we enjoy sunny Christmas and New Year. According to me if your inclination is to explore Sydney beaches then October till March is the best weather. There are many beautiful beaches that can be explored via public transport like Manly Beach via ferry from Circular Quay, Palm Beach. And Dee Why beach can be explored via bus from Sydney City. Sydney hosts spectacular New Year Eve Fireworks to satisfy taste buds of all age travellers. If you are not in a mood to buy tickets and looking for the comfortable free fireworks show,  then my strong suggestion is to come early say around 7 am at the Opera House and block your spot to enjoy the amazing show free of cost. And I hope you can have a wonderful time just like I did with my friend.
To know more about Sydney email me here- explore.sydney.nsw@gmail.com
This article was contributed to Curly Tales by Jaspreet Kaur. If you have an article or similar experience to share, do write to us on hey@curlytales.com