We're just a week away from UAE's most anticipated event- the Expo 2020. Tickets for the mega event are already available and now you've got one more way to get your hands at the cheapest ticket. Wondering how? Well, Expo 2020 has launched a special October pass for just AED 95. And, the good news is the pass brings with it host of benefits. Read on to know more!
Expo 2020 has now launched anew pass called the 'October Pass'. The special pass is available for AED 95 and will provide guests access to 31 days of immersive experiences, innovative inventions, inspiring avenues and much more. In addition, the pass will give you access to all the pavilions, as well as one-of-a-kind entertainment including 60 live events featuring world-class music, dance and art.
The new promotional offer is available until 15 October, so hurry!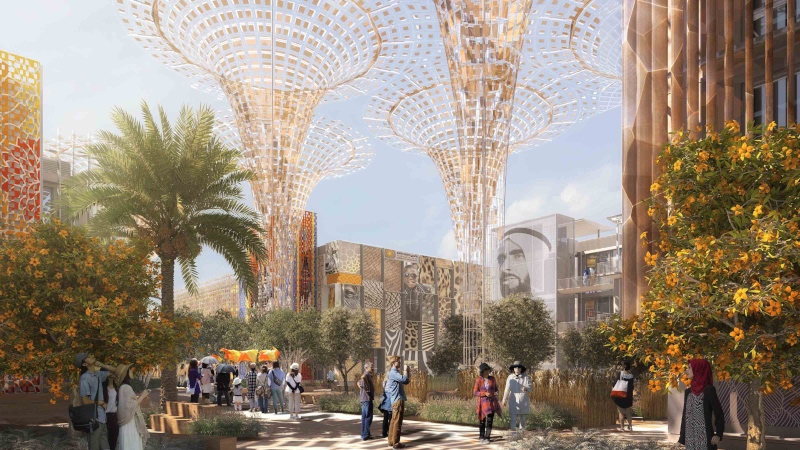 Tickets for the mega event are now on sale. A single-entry ticket will cost AED 95 while a six-month pass will cost AED 495. Entry is free for visitors under 18 and people of determination. Besides, the accompanying person will also get 50% discount. A multi-entry pass is available for AED 195.
Meanwhile, here are 5 Ways To Get FREE Tickets To The Mega Event In Dubai. 
How Many Countries Are Taking Part?
Guests can explore the power of connections in shaping our world. The one-of-a-kind global event will witness 191 participating nations. And, for the first time in the World Expo history, every participating country will have its own pavilion. Visitors can get engulfed in unique architecture, culture and inspiring innovations as well as get to know what makes each country unique.
What Are The Covid Rules In Place?
Firstly, the event will have thermal cameras checking temperature for all guests entering the event. Besides, all guests must wear facemask at all times. All guests must maintain social distancing of at least two metres. In addition, the venue will be constantly sanitized and cleaned. Lastly, hand sanitisers will be installed at various points in the site.
Dining areas, parks and other venues reserved for activities will have markings on the ground indicating the distance people must maintain. Meanwhile Dubai Expo 2020 Will Host A Futuristic Dining Experience With Glow-In-The-Dark Food & Flavour-Changing Desserts.
Should Visitors Be Vaccinated To Enter Expo 2020?
Covid-19 vaccination is encouraged for visitors entering the site. However, this is NOT mandatory. However, vaccination is mandatory for the Expo workforce.
What Should Visitors Do In Case They Are Unwell?
In case visitors fall ill, they can take help from one of the seven first aid, centres or ask Expo staff for help. The first aid centres will be open on all seven days, and will be equipped high-class nurses and doctors to provide visitors care in case of emergency.
Besides, Dubai Health Authority will set up three world-class medical and Covid-19 testing facilities at the Expo 2020 site. The centres will be open round the clock and will be run by trained doctors and nurses. In addition, there will also be Expo ambulances. Anyone showing symptoms of Covid-19 will be referred to the DHA.
Also read: Celebrity Chefs, Concepts & Home-Grown Brands: Here's What Foodies Can Expect At Expo 2020 Dubai
What Are The Attractions Guests Can Enjoy?
The Expo 2020 team recently unveiled two stunning new attractions you simply cannot miss. Guests at the Expo can spam their gram with pictures of a reverse waterfall as well as a stunning Expo 2020 Water Feature. Click here to find out more about Expo 2020 Dubai.