Under 140 Characters
Perched on a hilltop, this 5 bedrooms luxurious villa is an ideal spot to get away from the city and enjoy a perfect staycation in Lonavala.
What Is It?
The Falcon Hill in Lonavala is where luxury meets comfort, beauty is redefined with cozy interiors, sleek tones and an open space that urges you to come and unwind at this resort. The spacious home stands tall on a hilltop where you can feel as though you're on top of the world. Away from the crowded touristy places, this one is situated in a secluded spot for someone who is looking to spend their days in solitude.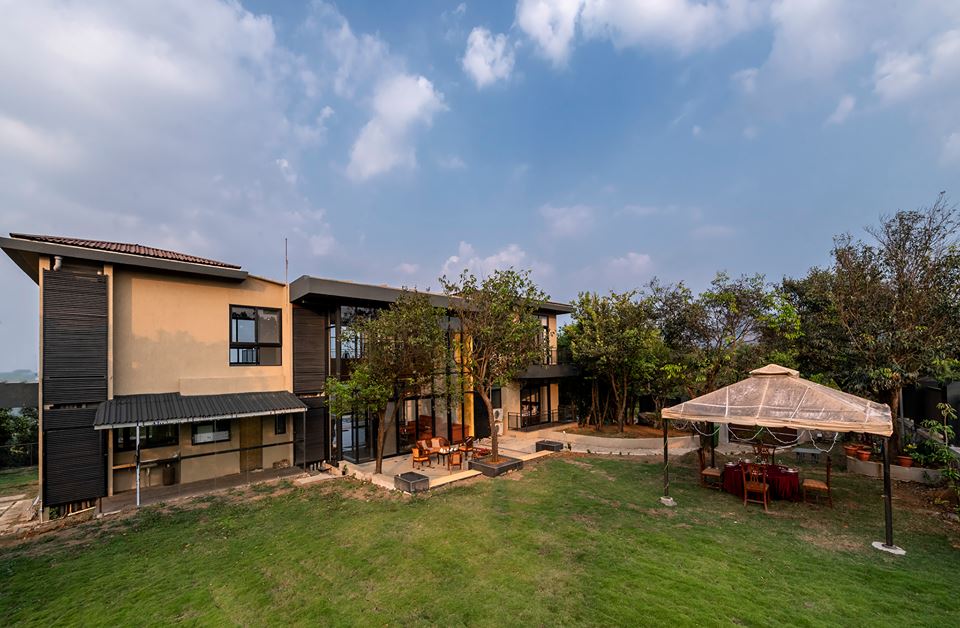 What's In It?
The villa is not far from Bhushi Dam, Lion's Point and is an ideal space for nature lovers. This property is ideal for large group outings, it features an infinity pool, 5 bedrooms with a stunning view, cozy interiors, a bar, an open dining area, poker and pool table.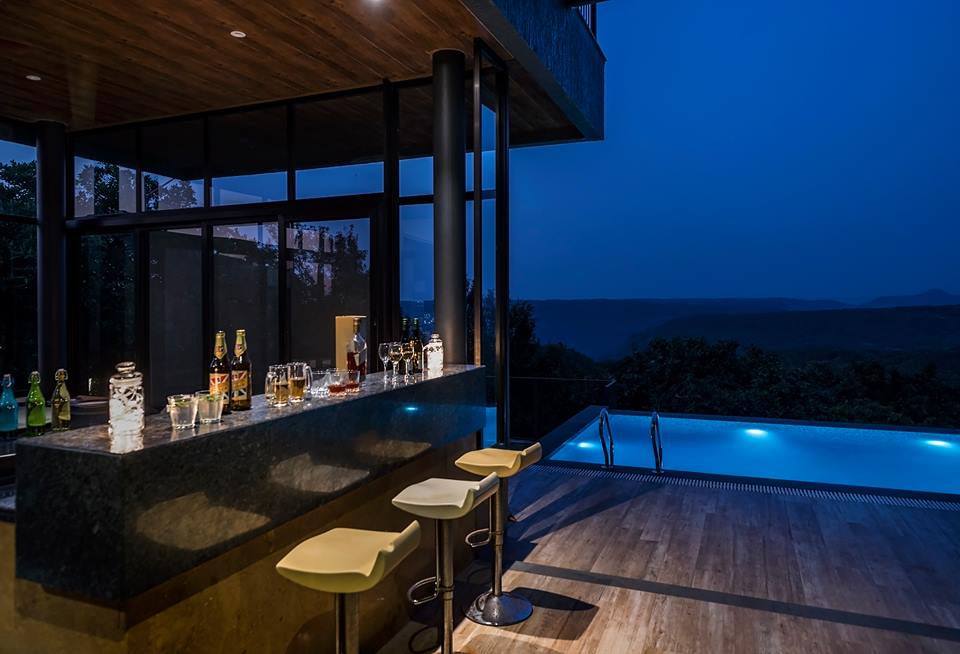 The resort comes along with a caretaker, housekeeping staff and a cook who will make your experience smooth and relaxed. The French windows make this living space very alfresco style that merges well with the stunning background. Witness spectacular views of the infinity pool and the lush greenery unfold through these floor-to-ceiling windows.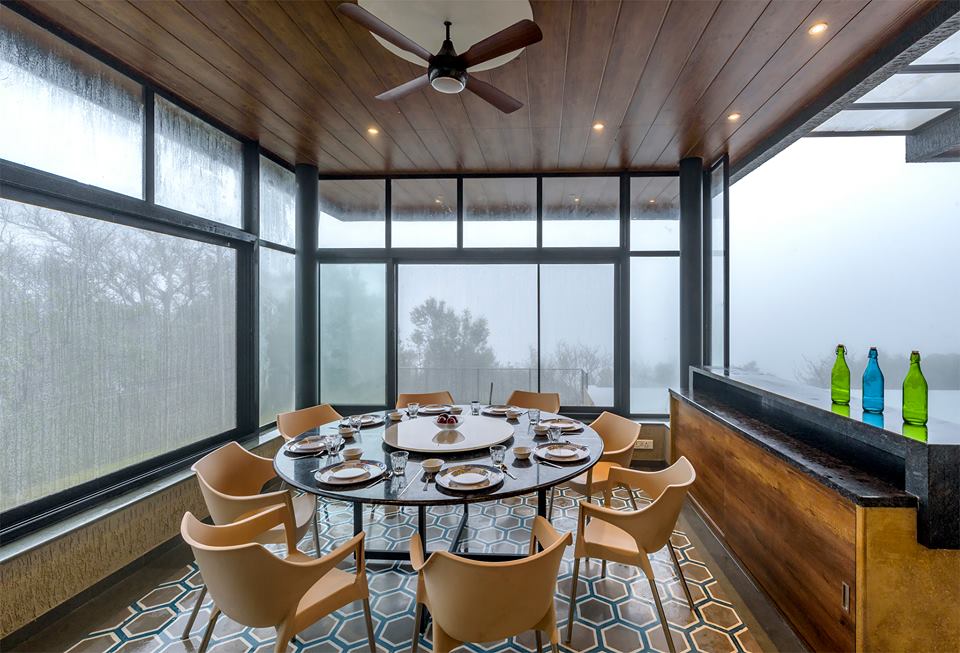 The spacious home has two levels, on the lower level there is a living room, kitchen and two bedrooms while the upper level boasts 3 bedrooms and a sitting area.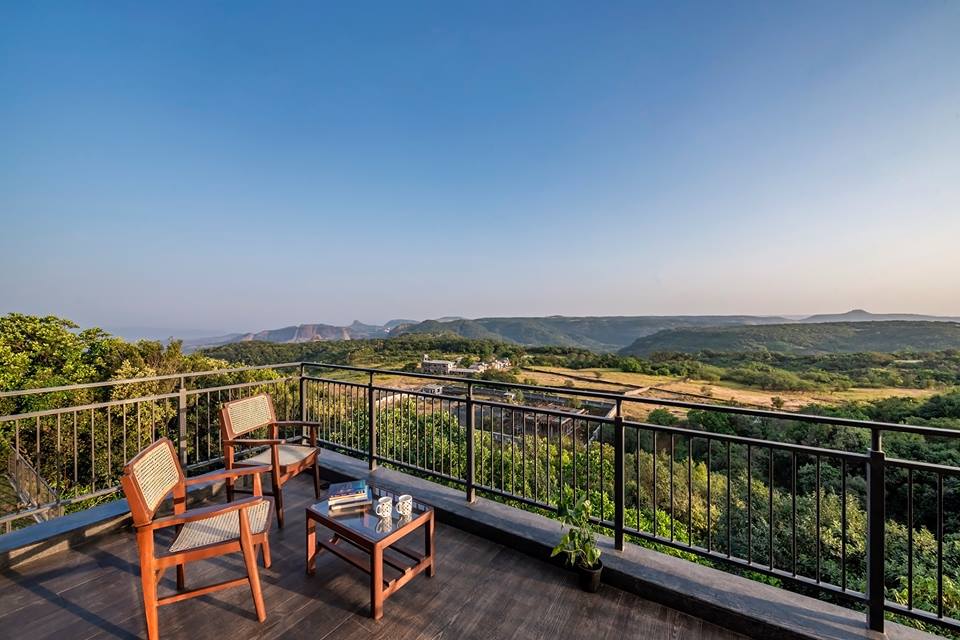 Make the most of your getaway at this luxurious villa, with expansive views from the infinity pool or find a cozy spot by the window and delve into the magical world at the Saffron Stays Falcon Hill.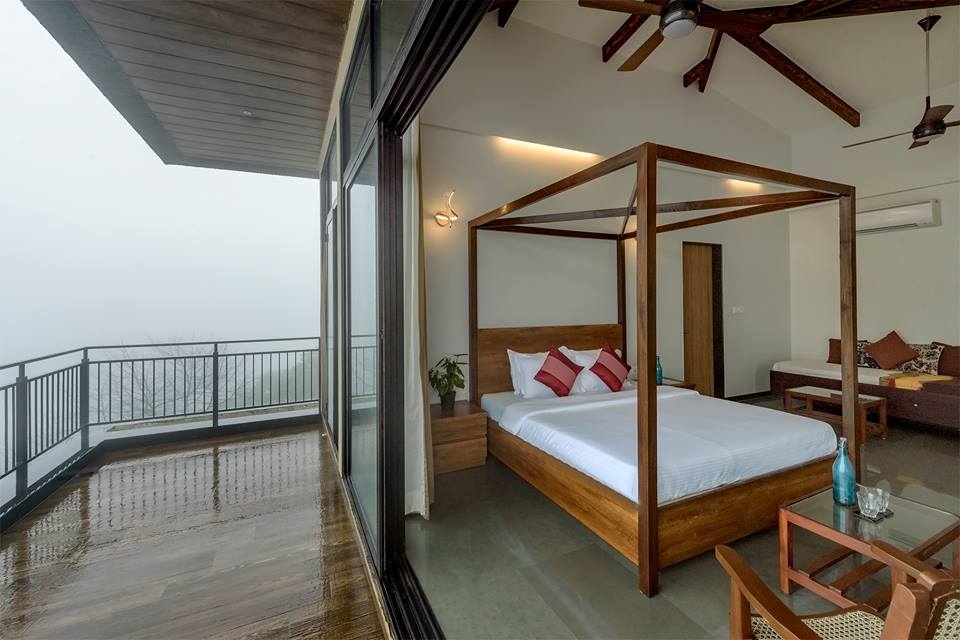 Meal charges are for per person, per day – ₹1100 and the house serves only Vegetarian food.
Deets
Address: Falcon Hill, Lonavala, Maharashtra
Cost: ₹3,098 per person (Approx.)
To make reservations click here.