What is it?
The Flying Squirrel Micro-Roastery and Café specialises in serving freshly roasted and freshly brewed coffee straight from the estate.
Located on the busy food street in Koramangala, this one's run by partners Ashish D'Abreo, a coffee lover and Tej Thammaiah, a third-generation coffee planter.
The coffee is grown and cultivated in Thammaiah's estates in Coorg. It is then sent over to the café on as per requirement.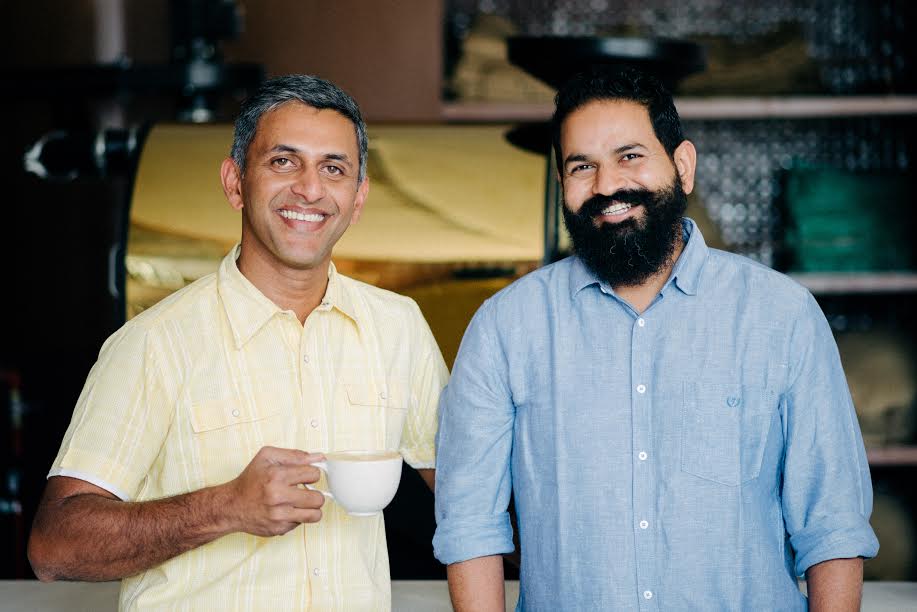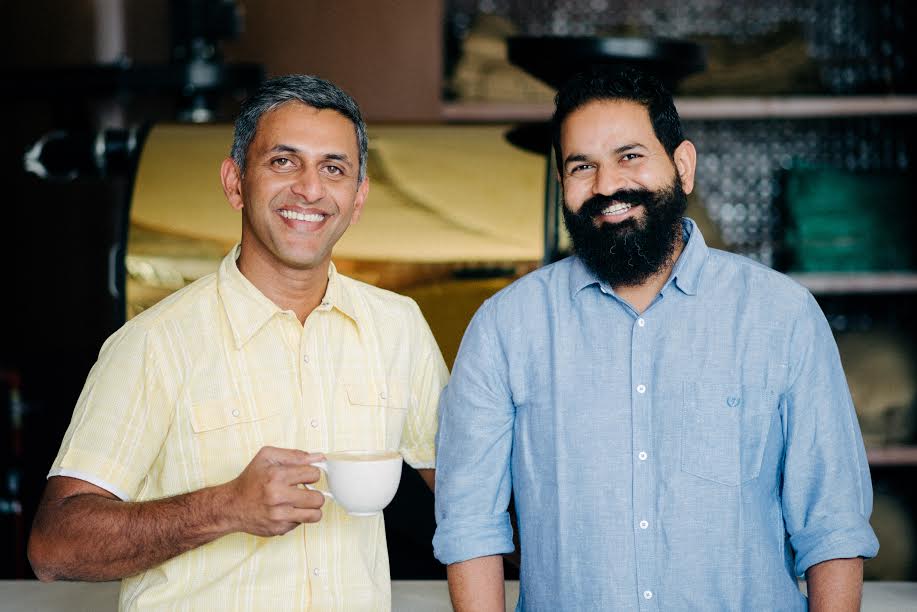 What's in it?
The coolest thing about the café is they roast coffee beans every afternoon! Apart from the menu itself, they also serve six different types of coffee that they grow.
So, if you happen to be there around 3 pm, you can actually witness a roasting session.
The beans are roasted in a large roaster at a temperature anywhere between 180-190 degree. Once it cools, they're packed in airtight bags and kept ready for dispatching.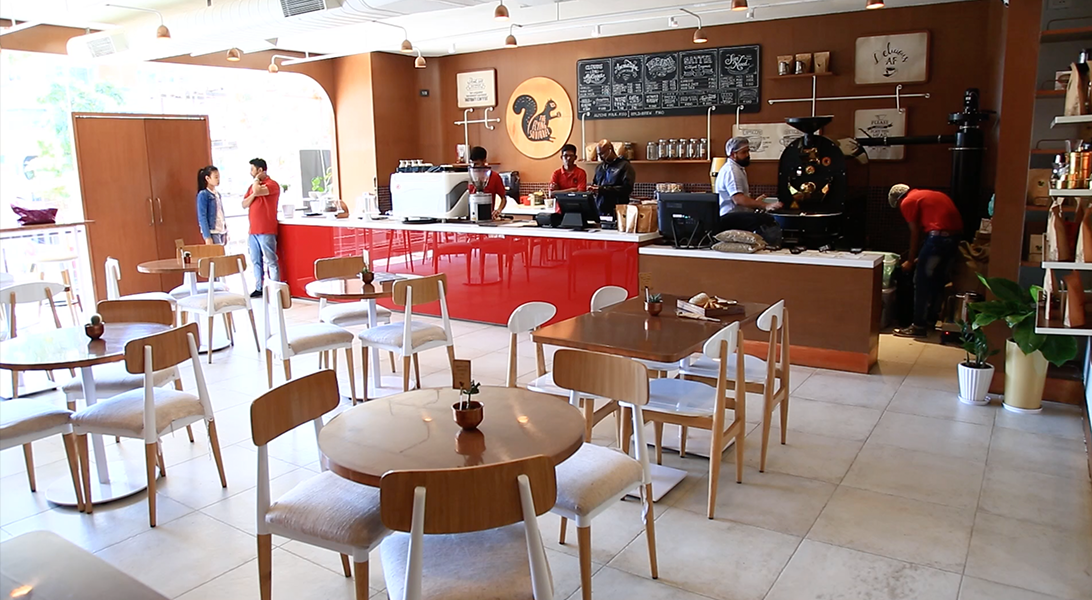 The cafe is a 36-seater space with minimalistic interiors. Interestingly, the items in the menu come with a short description too! They explain the notes of each variety of coffee and how strong or light it is. A great thing for those who do not really know their coffee and are open to experimenting – like me!
What to Eat & Drink?
Did you know – there's a certain kind of food that goes with a certain type of coffee? That's how the Euro café-styled menu at The Flying Squirrel has been designed. For instance, the Honey-glazed Ham Sandwich goes well with a good cuppa of Cappuccino.
Ingredients are locally grown and organic. For vegetarians, there's Spaghetti with olives, broccoli and Coorg bird-eye chilly. Well cooked with strong flavours of the chilly – goes well with a cup of Black Coffee.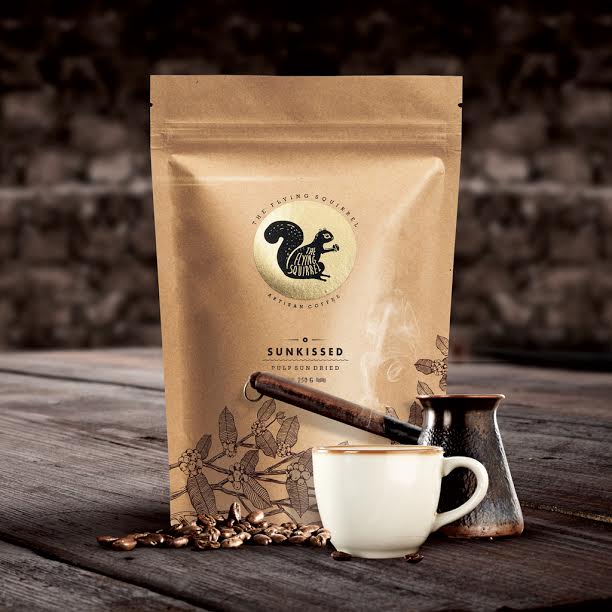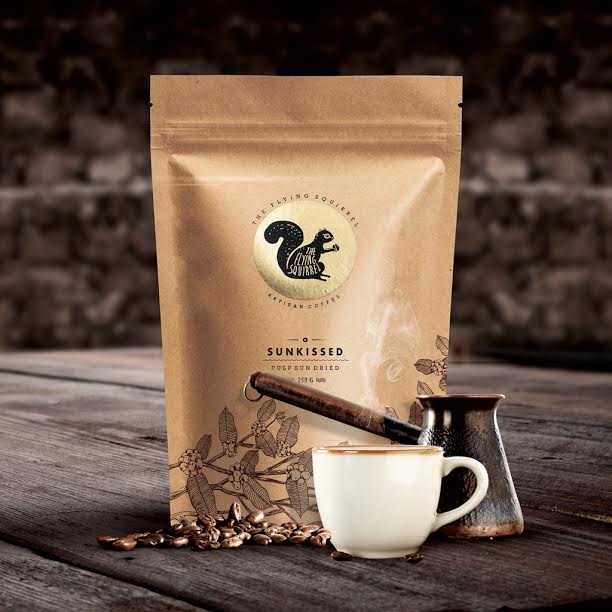 And then if you're in a mood for desserts, there's plenty of options in cakes! Take your pick from cheesecakes to a Parama (coffee)-infused coffee crème brulee. Moreover, they also have a good selection of ice-creams to top it up!
The Flying Squirrel In A Minute | Curly Tales

Flying Squirrel Coffee: They grow, they cultivate, the harvest, they roast and they serve it hot! Read all about it here http://curlytales.com/flying-squirrel-bengaluru/ by Khushboo Patodia

Curly Tales यांनी वर पोस्ट केले गुरुवार, १६ फेब्रुवारी, २०१७
Verdict
From delectable coffee to sumptuous food to coffee-making equipment to coffee packs, this café is replete with all that you need to satiate your coffee cravings! We give it 4 on 5 stars.
How Much: Rs. 1200 for two (coffee and food)
LIKE Curly Tales on Facebook | Instagram | Twitter
You can subscribe to our newsletters.
For my posts, also add:
LIKE Kamiya Jani on Facebook | Instagram | Twitter