Dubai is home to a plethora of cafes and restaurants, but this new cafe is straight out of a fairy-tale. Forever Rose, opened its first Forever Rose Cafe in Dubai at Boxpark by Meraas. After the success of the Abu Dhabi branch, the Forever Rose Cafe, Boxpark will not only offer the current dessert and coffee menu found at its counterpart, but will also expand into an all-day dining experience, including breakfast, lunch, dinner and afternoon tea.
The café has a variety of intricate 2D illustrations all in black and white while the food, customers, and beverages are all in color. And the result- a beautiful ambiance making customers pop out, paving way for some great Instagram photos!
Dine In A 2D Setting Right Here In Dubai 
When we say Forever Rose- there certainly is a degree of expectation that comes with it. And true to its name, the cafe's ambiance makes it one of the most Instagrammable spots in town. The entire café is drenched in black and white, with 2D illustrations complimenting the setting. The whole set up makes you feel like you're in a drawing. The cups and the plates are kept in black white, leaving the food and beverages to add all the color to the place. This creates a romantic notion of being a part of a fairytale
Ebraheem Al Samadi, founder and CEO of Forever Rose said: We want to transport our customers from reality into the world of fantasy and to give them a new prospect of life. At the Forever Rose Cafes, as well as our boutiques, we pride ourselves on the atmosphere that we offer, the friendliness of our staff, the warm welcoming to all, and of course, the delicious cuisine we serve".
The restaurant also features a boutique, selling products that fit in with the fancy floral theme.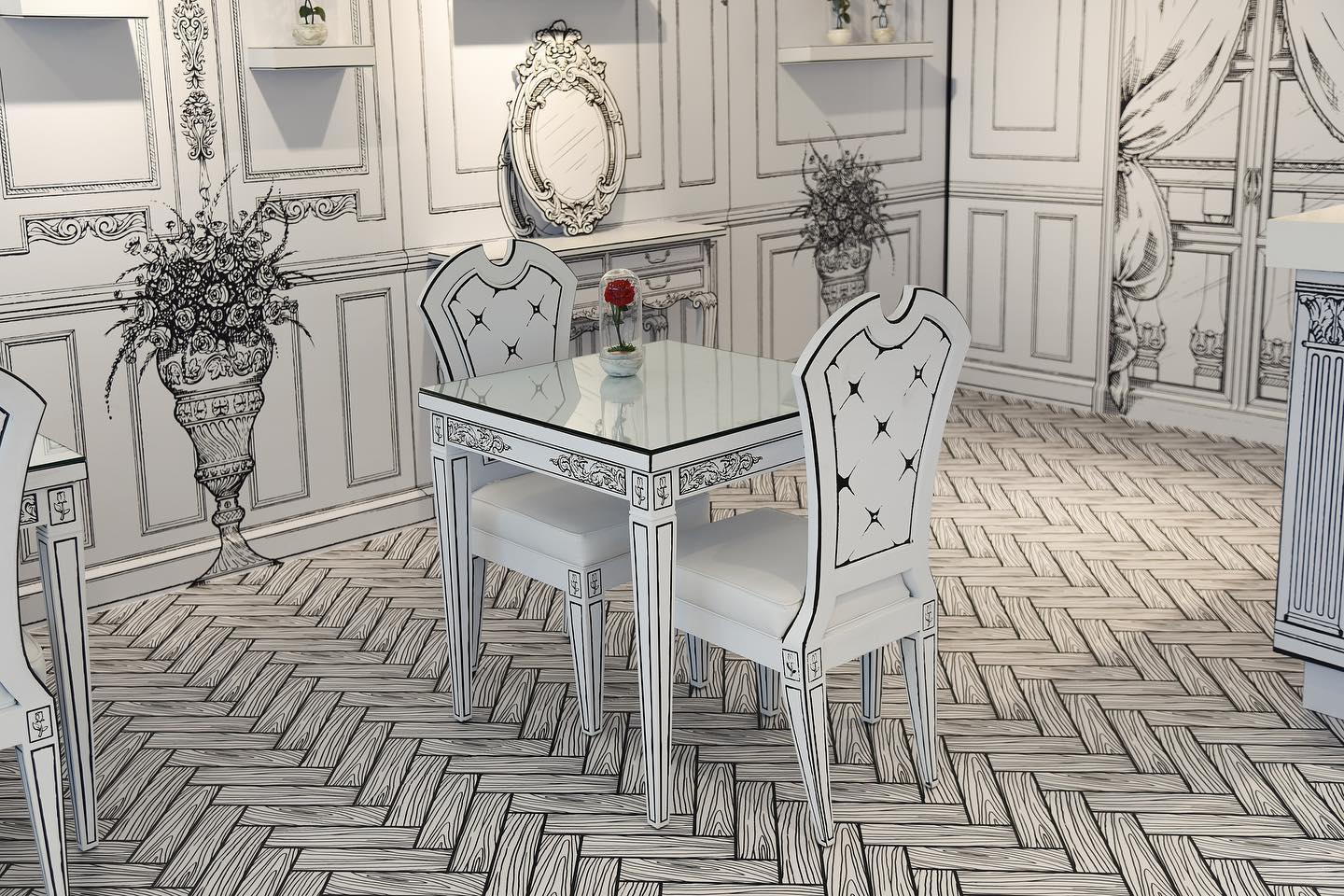 What's On The Menu?
Moving on to the menu, Forever Rose is not your standard café. The menu offers a range of croissants, such as the Forever Rose Croissant, almond croissant and more. Those with a sweet tooth can tuck into delectable desserts and pastries ranging from an array of cakes ranging from rose, saffron and pistachio milk cakes, cheesecakes, tarts, mouses and more.
In addition, the cafe also serves international cuisine with a Middle Eastern twist. A variety of vegetarian and vegan options are also available, along with a selection of healthy items.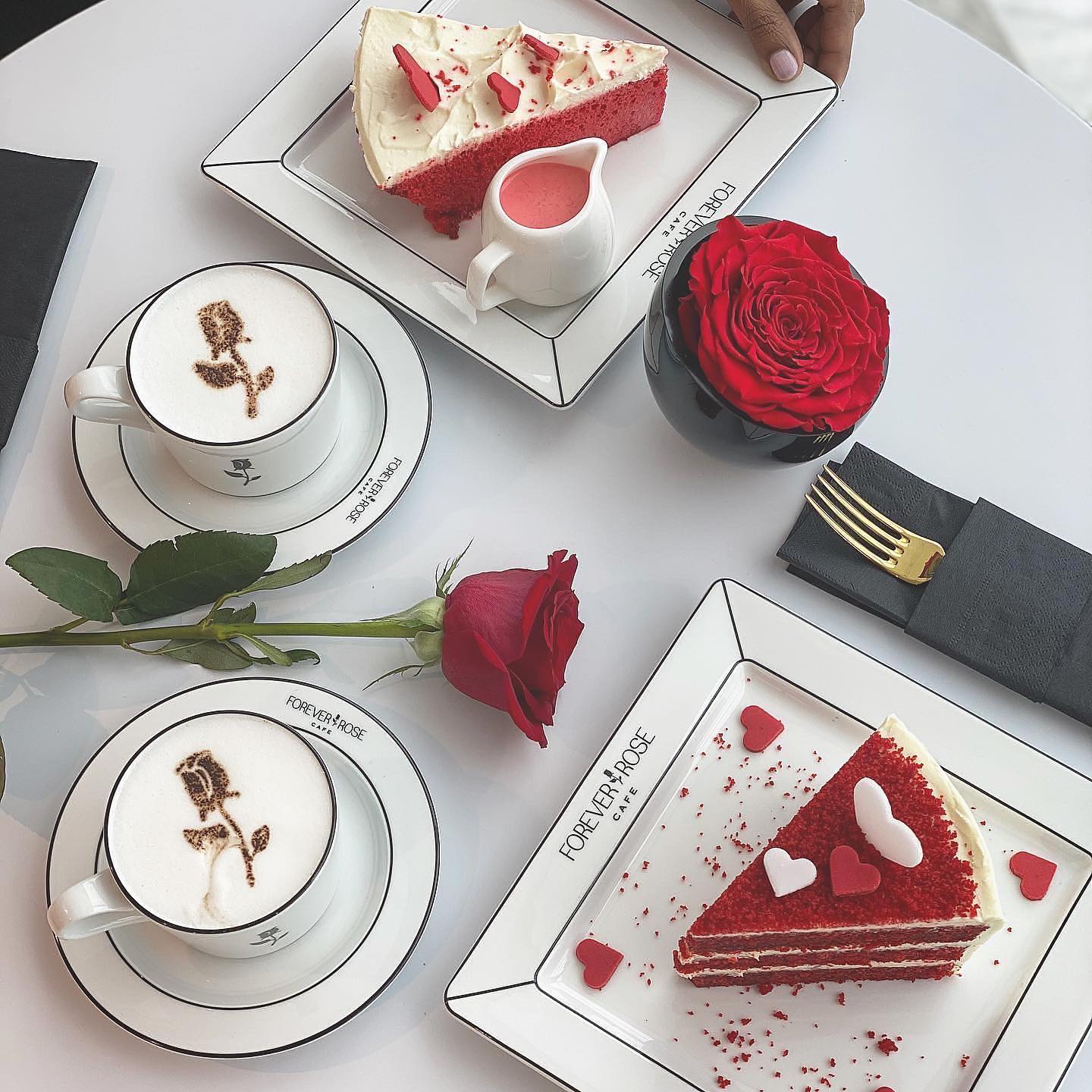 However, the hot beverages are the highlight of the cafe's menu. The 'signature Hot' section boasts a list of uniquely-crafted coffees- think Forever Rose Latte, Lavender Latte and Orchid Latte. All the signature drinks are made from dark roast coffee beans and a combination of blends from nine different countries. Meanwhile, there's also list of regulars Americanos, and lattes.
Deets
Location: Box Park, Al Wasl Road, Al Safa
Timings: 8 AM to 10 PM
Contact:+97145484210