Summer is one weather that's dreaded the most by us.  The sweltering season heat is preferred by nobody even if it's just for a few months in the year. We all make sure to stay indoors to avoid the scorching heat and apply tonnes of sunscreens to prevent our skin. However, there are some places on Earth where temperatures rise past the point of human comfort. For that matter, Meteorologists Say That 2020 Likely To Be Earth's Hottest Year On Record.  From Death Valley to Bangkok, here are the hottest places on Earth.
1. Death Valley, California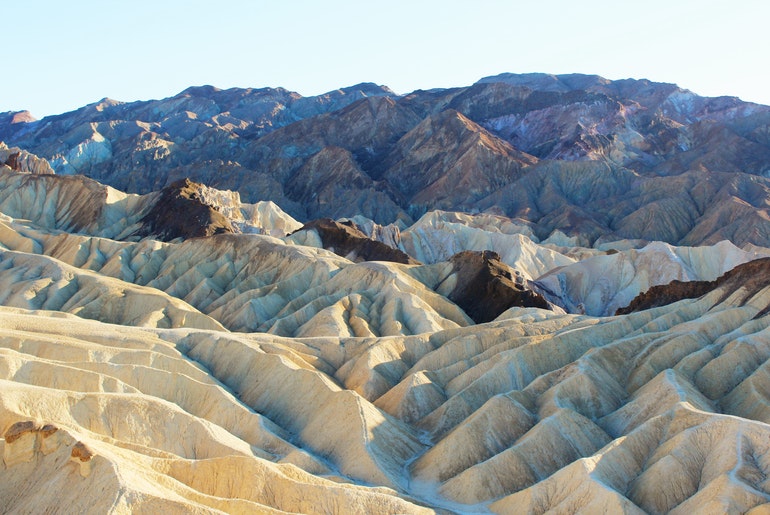 Nestled in the USA, this national park is significantly known for its soaring temperatures. It also holds a Guinness Book of World Records for the world's hottest recorded temperature, having reached 56 degrees in July of 1913. The average temperature at Death Valley is 47 degrees during summer, and it's also the driest place in the states.
2. Dallol, Ethiopia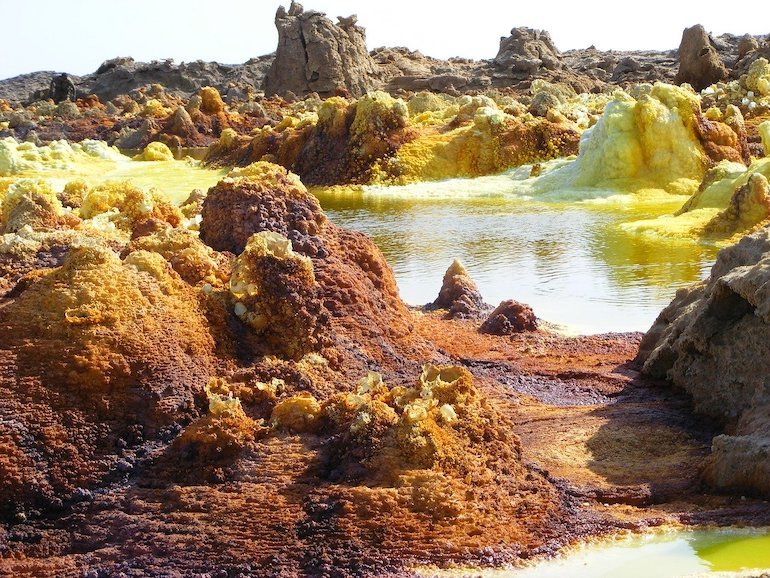 Dallol is known for its salt formations, acidic hot springs and gas geysers. It has had an average daily maximum temperature of 41 degrees recorded from 1960 to 1966. This temperature also means that it has the highest average temperature of any inhabited place on earth.
Also read: Ittoqqortoormiit In Greenland Is One Of The Remotest Places On Earth
3. Kebili, Tunisia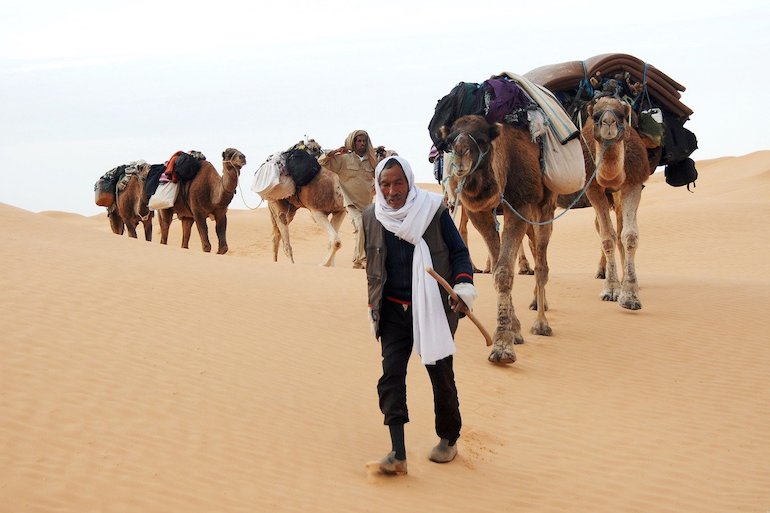 This desert town is not only known for its top-notch dates, but it's also famous for being among the oldest occupied places in Africa. But more than anything, Kebili is famous for the average temperature highs of 40+ degrees during the summer.
4. Wadi Halfa, Sudan
Wadi Halfa is a scorching city located on the shores of Lake Nubia in Sudan. June is the hottest month in the city with an average temperature high of 41 degrees. The hottest temperature ever recorded there were 53 degrees.
Also read: 25 Pictures Of The Most Magical Places On Earth You Won't Believe Exist
5. Dasht-e Lut, Iran
This desert plateau is the hottest surface on the planet. According to the satellite measurements taken between 2003 and 2009, this place had recorded a maximum temperature of whooping 70.7 degrees.
6. El-Azizia, Libya
The former capital of Jafra district had recorded a sweltering temperature of 58 degrees in 1922. And it still regularly experiences temperatures of over 48 degrees in midsummer.
7. Flaming Mountains, China
Found in the middle of Xinjiang's Turpan Basin, the temperature in these mountains had reached up to 66 degrees in 2008.
Also read: One-Fifth Of The Earth's Ocean Floor Is Now Mapped
8. Bangkok, Thailand
Known for its bustling streets and nightlife, Bangkok is also infamous for its heat. With an annual temperature of 30 degrees, the city is never comfortably cool. Yet tourists visit this place from March to May when the temperature hits 38 degrees.
9. Turbat, Pakistan:
Nestled in southern Balochistan, Pakistan, recorded the fourth-highest ever temperature on 28 May 2017 at 53.7 degrees.
Bandar-e Mahshahr, Iran:
This city of Iran hit the second-highest heat index record and registered a heat index of 74 degrees in July 2015. Meanwhile, on an average the hottest recorded temperature there is 51 degrees.