Wow! Momo's signature pan-fried Darjeeling momos, doused in the sizzling hot tomato-garlic sauce will instantly leave you salivating. But did you know this iconic momo chain was started by two college friends- Sagar Daryani and Binod Kumar Homagai with an investment of just ₹30,000? From a tiny momo stall in Kolkata's Model Town, Wow! Momo has expanded to 477 stores across India. Winning hearts, one momo at a time. Here's the inspiring Wow! journey behind Wow! Momos.
Inspiration To Build India's First Momo Brand
It all started 14 years back when Sagar and his classmate Binod Kumar were in their final year of graduation from B.com Honours in St Xavier's College in Kolkata. On pondering about their career choices ahead, the friends agreed on one thing. They didn't want to pursue an MBA or study chartered accountancy as they were weak in mathematics- crucial to crack an exam like CAT. So, what next? That's when they decided to build their own brand.
In his childhood, Sagar would often visit his neighbourhood Momo Aunty to gobble a steaming hot plate of momos. And this childhood memory fuelled a fire in him. Reinstating his belief that momos were certainly in demand. Sagar turned to his role model brands for inspiration. Just like Dominos played with pizza and KFC, with chicken, the friends decided to build a brand around momos. They had a dream to build a homegrown brand that could go someday.
View this post on Instagram
Wow! Momo Enters The Food Industry
With an initial capital of just ₹30,000 from their parents, Sagar and Binod entered the world of entrepreneurship. That's how Wow! Momo was born. They approached a supermarket chain Spencers to set up a small momo stall. The fresh college graduates roped in a part-time cook, who prepared fresh momos early morning in Sagar's home kitchen. Binod would cycle to the nearby market and shop for fresh vegetables and meat. To ensure the momos were fresh, the duo would carry them in hot cases to Spencers.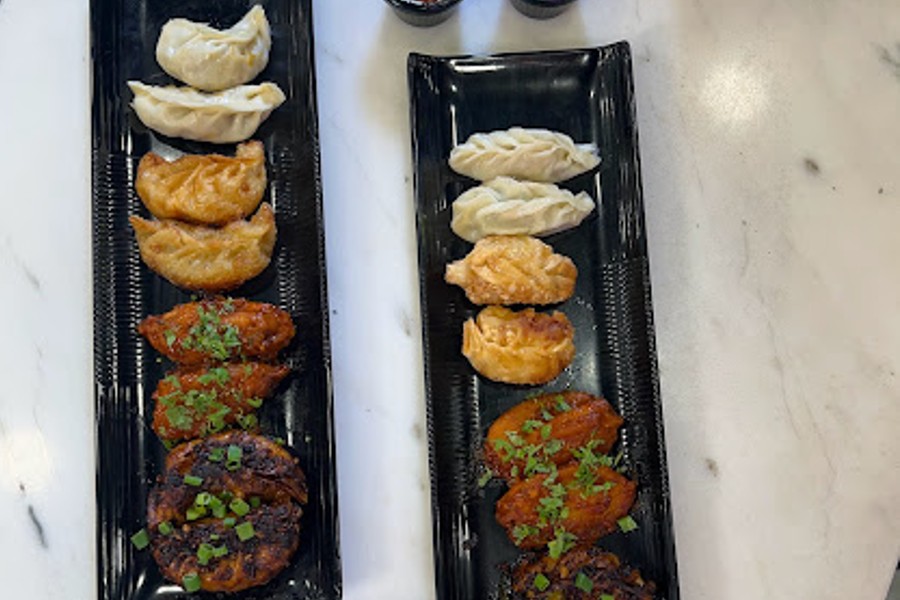 Dressed in Wow! Momo t-shirts, Sagar and Binod approached every customer entering the mall, asking them to sample their momos. They were very sure that once a customer tasted their momo, it would definitely leave them asking for more. And that's exactly what happened. On the first day, Wow! Momo made a sale of ₹2200 and by the end of the month, the sales figure touched ₹53,000. Within 4 months of opening the first outlet, Spencers noticed their massive sales and offered them the chance to open an outlet in Kolkata's South City Mall.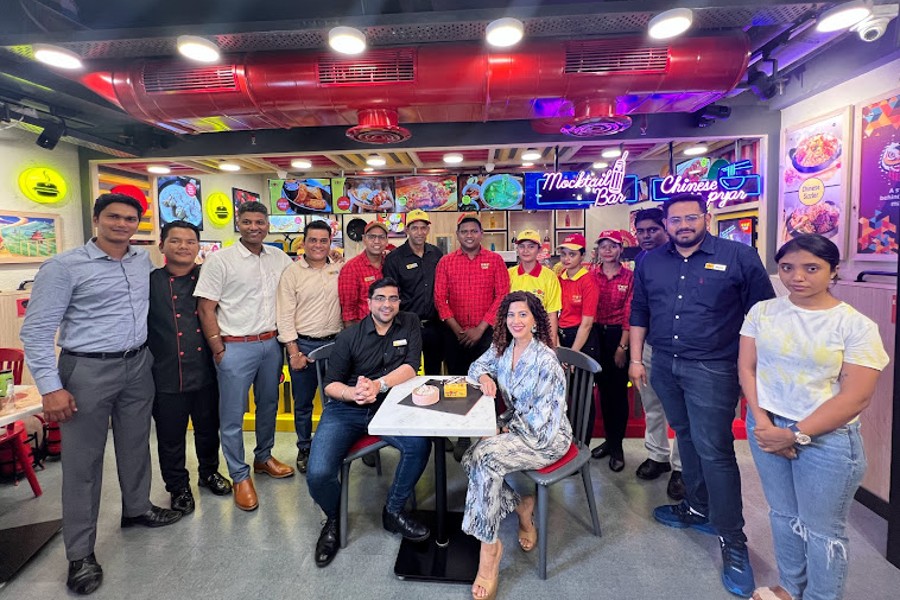 Path To Building Momo Empire Riddled With Challenges
The South City Mall store proved a game changer for Wow! Momo. The momo chain clocked in ₹9 lakh sales in a month. From here on, Wow! Momo witnessed an upward journey like no other. But the journey to creating a momo empire wasn't an easy one. It was riddled with ups and downs. While Sagar and Binod's parents were supportive of their endeavours. But some of Sagar's near and dear ones criticised him for selling momos. They chided him for being a momowala. But that's when Sagar thought that if a chaiwala could become the Prime Minister of a country, then how far could a momowala go?
View this post on Instagram
Journey Of Wow! Momo From ₹2000 To ₹1 Crore Per Day
Today, Wow! Momo has 477 outlets across India in cities like Kolkata, Delhi, Kochi, Pune and Bangalore. Selling over1 crore momos a day, earning a sales revenue of ₹40-₹45 crores per month, Wow! Momo is truly winning the hearts of Indians, one momo at a time. Wow! Momo has expanded its brand and launched Wow! China for delicious Desi Chinese food and Wow! Chicken for crunchy chicken. Well, this proves that a momowala can certainly go places. So, the next time you bite into a delicious momo at Wow! Momo, we hope, you remember the Wow! Story behind the Wow! Momo.