When it comes to success, talent is your most effective weapon. Particularly in Bollywood, only talent can help one. Vijay Varma recently paved the way for his own success. He has amassed enormous popularity and acclaim, particularly following his superb performance in the movie Darlings. On this special Sunday Brunch edition, Vijay made an appearance alongside our Editor-in-Chief Kamiya Jani and Sonakshi Sinha, his co-star from the film Dahaad. Take a look at the exciting episode right away!
Vijay & Sonakshi Enjoyed Sunday Brunch With Us
When we learned about the enigmatic master chef hiding inside Vijay Varma, we were astonished. His expertise in Sindhi cuisine and the recipes were surprising. We were curious. While we speculated that he learned everything about it from a Sindhi ex-girlfriend, he revealed that his closest childhood friends were Sindhis.
Even, the delicious Sunday Brunch came with some amazing delicacies like avocado toast, dahi puri, panini, beetroot galouti kebab, and watermelon and feta salad. You can totally imagine how amazing this brunch would have been!
Also Read: Lufthansa Offers New Flight Menus For Indian Travellers; Separate Food Options For Different Classes
Vijay Varma Loves To Travel To These Destinations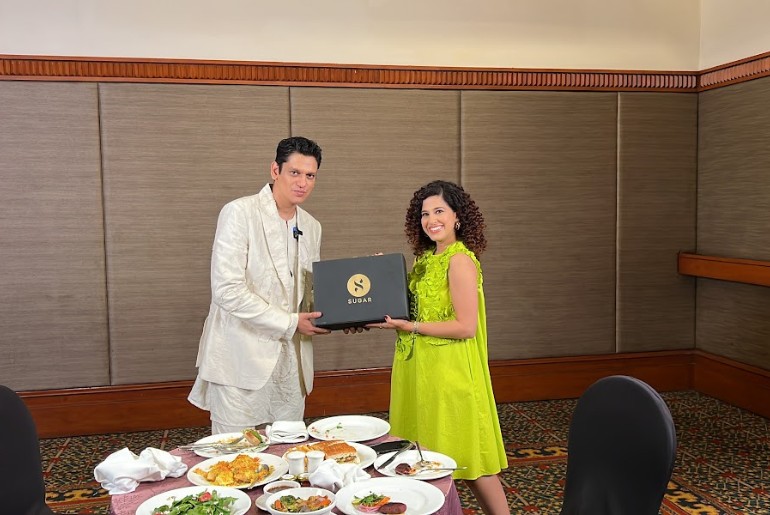 Vijay Varma has a wanderlust that stems from his curiosity and desire to experience various cultures. Activities that truly captivate him include exploring historic sites, going to museums, and learning about regional traditions and customs. Because of his fascination with history, Vijay loves to go beyond just the tourist attractions of a place.
When asked about his top travel destinations, he reveals that Goa is one of his favourites because of its proximity to Mumbai. His trip to Shillong, Meghalaya, was a hit as well, but Rajasthan remains his favourite destination. Because of the state's diversity and rich culture, Vijay Varma simply loves it there. Interacting with people from various backgrounds and learning about their perspectives enriches his travel experiences. Isn't that what travelling is really about? Well, folks, take notes!
If you want to know more about Vijay Varma, head to the full video to learn about your favourite stars and their love for food!
Cover Image Courtesy: Internal