Yas Waterworld dons the title of one of the top water parks in UAE. Whether you are a water baby or an adrenaline junkie, this place is suitable for all types of enjoyment. If you plan a family trip anytime soon to Abu Dhabi, make sure to pay a visit to this spot. There are 40 exhilarating rides, slippery slides, and activities, including 5 unique rollercoasters that stay unmatched globally.
5 Most Exhilarating Rides At Yas Waterworld
1. Jebel Drop
Sometimes it's good to fall down they say. And the creators of Jebel Drop would strongly agree with this. As the name suggests, Jebel drop is a ride at Yas Waterworld that will allow you to let your hair down and have some real dose of adrenaline. The launch takes you to the vantage point where you can easily enjoy scenic vistas of Abu Dhabi. It then follows with a deadly drop to the ground.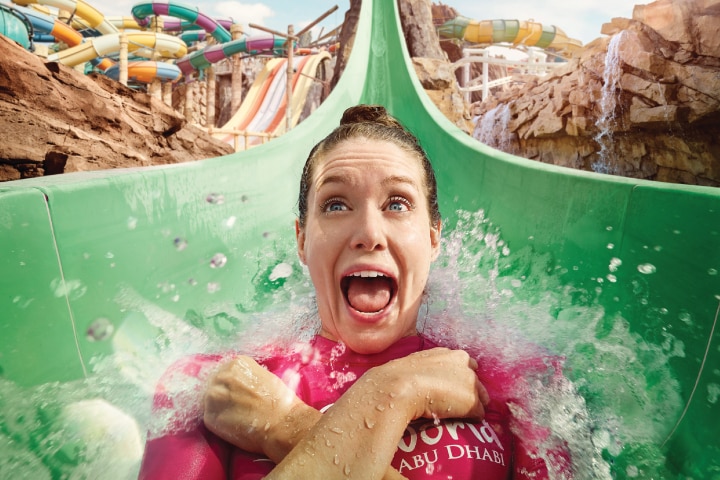 2. Hamlool's Hump
Life gives us enough twists we know. But if you want to feel some fun along the way, then try this ride at Yas Waterworld. Crossing your hands and just letting go is the mantra of Hamlool's Hump. You will slide through some bumpy ride leading you to the pool with a splash. We bet you would want to do it again.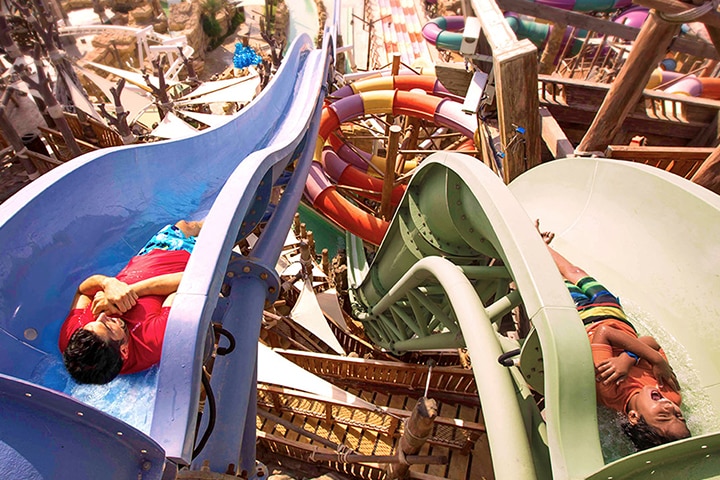 3.Rush Rider
Always wanted to become a Surfing aficionado or beginner? No worries Yas Waterworld helps you fulfill your dreams with this low-intensity surfing ride called the Rush Rider. So go ahead and show off your skills.
View this post on Instagram
4.Sebag
Planning to come to the Yas Waterworld with friends? Don't drop this ride. Grab your float lie down on it and make your way to one of the six lanes to win the race. This slide is perfect for friends trying to catch up with your speed.
5. Liwa Loop
Directly descend onto a fast, twisting waterslide. Discover the Middle East's first waterslide of its sort! The sole variation is that you'll have to stay in a capsule where the ground vanishes rather than voluntarily sliding!
Also Read: Yas Waterworld Is Back With Neon Nights