It might sound a bit surprising, but there is a huge fanbase for spooky places with haunted and mysterious stories. India has uncountable places with horror tales and people often venture into these places to see whether everything they hear is true or not. This is surely something not for faint-hearted ones. If you are brave-hearted and find horror stories intriguing, hold your seats tight, as we are sharing 5 scariest spooky places in India.
These Spooky Places In India Will Give You Chills
1. Shaniwar Wada
Built for Bajirao I back in 1730, 'Shaniwar Wada' in Shaniwar Peth is a scary tourist attraction in Pune. The horror story of this historical fort is of Peshwa Narayanrao. He got the power when he was only 18 years. His own people were jealous of him and his power and they killed him to attain all the power and property. It is believed that on every new moon, this fort becomes haunted as Narayanrao's spirit haunts this place.
Also read: This Ghost Themed Traditional Restaurant In Kolkata Will Leave You Awestruck!
2. Dow Hill
Kurseong's 'Dow Hill' is one of the most spooky places in India you have ever heard of. Nestled about 30 km away from Darjeeling, this quaint hill station is very beautiful with waterfalls, tea gardens, and so much of nature's charm. Well, this place is not completely known for its magnificence. People mostly remember Dow Hill for all the horror tales in the forest at night and the Victoria Boys High School after sunsets. Locals share many stories of this hill station with the travellers. Many say that they can hear footsteps and laughter from the school during the holidays. Many have noticed a headless boy and a woman wearing a saree inside the forest. There are many stories of this place and these will surely give you chills down your spine.
3. Dumas Beach
Nestled about 20 km from Surat, 'Dumas Beach' is one of the scariest and spooky places in Gujarat. This beach is not a crowded one and only very adventure enthusiasts travel here to see what the horror is actually all about. Popular for the black sand, this beach has a saga of haunted stories. It is believed that this location was a cremation ground for the Hindus and the black-coloured sand is because of the ash of those bodies. Locals believe that the spirits move around the area as they still have unfulfilled desires. In fact, many people who went to explore this beach in the past, out of thrill and curiosity, many did not return back since then.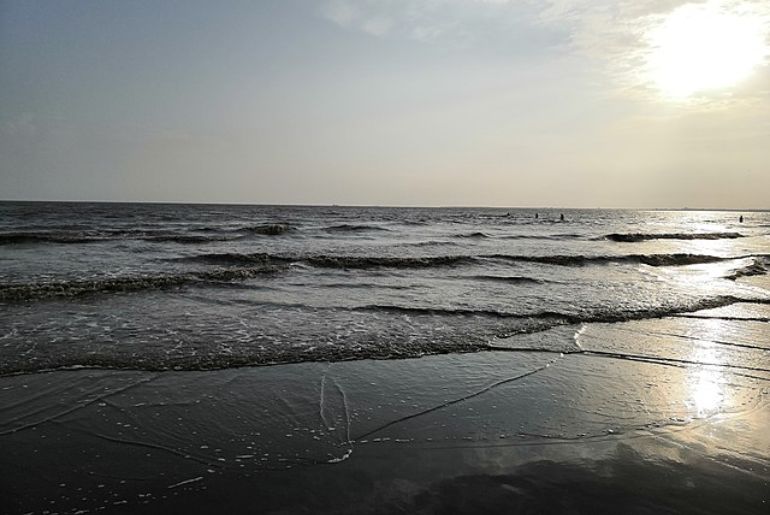 Also read: Kartik Aaryan: We Shot Bhool Bhulaiyaa 2 In A Spooky Haveli Near Lucknow 
4. Kuldhara
'Kuldhara' is an abandoned village of Jaisalmer that is a great place to explore during the day but exactly the opposite at night. This quaint village has so many haunted stories and no one enters it after the sun sets to the West. Almost 2 centuries back, one night the entire village had to leave everything and leave the village all of a sudden. The reason for all these things was the minister, Salim Singh. He was brutal to the citizens and levied high taxes on them. One day he wanted to marry a very beautiful daughter of Kundhara's village chief, or else he would levy more taxes. The entire village decided to leave that night and on the way, they cursed this land that no one will ever be able to settle in here. And since that day, no one could ever live on this land.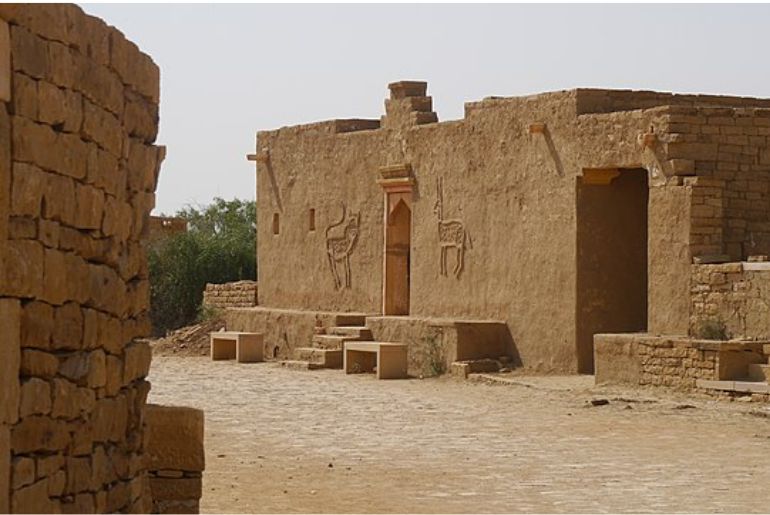 5. Mukesh Mills
'Mukesh Mills' is quite a famous place in Mumbai known for shooting movies and serials. There is also another thing for which this location is known and it is the spooky tales and experiences. The place looks quite clumsy with broken structures as it once caught fire a long time back. Many people who worked here experienced many haunted feelings. While filming something here, the crew makes sure to pack up before the sunset. Many have seen people getting possessed or hearing loud voices. Many actors strictly avoid this place after they encountered such experiences. In fact, many even consider Mukesh Mills as one of Mumbai's most spooky places.