A brand new poolside hangout is coming to Dubai this winter! Perched on the the rooftop of Avani Ibn Battuta Dubai, Missippi's Pool Bar & Social Hub will be the perfect escape from the concrete jungle, without the hassle of leaving the city. The brand new rooftop pool will instantly transport you to the colourful cafes of Bali, Tulum's tropics, and the artistry of Miami. The trendy place will serve a wide selection of vibrant bevvies, global bites and unique cocktails. The new rooftop pool will welcome guests from 9 October.
What's In It?
Missippi's is the neighbour you've always dreamt of, and everyone knows that the best neighbours have the best drinks. At Missippi's, there's a drink for every occasion and an occasion for every drink. Head Mixologist Enrik Luzi and his team are always on hand to whip up a unique concoction, capable of painting a smile on any mood, complemented by a wide selection of international hops, spirits and grape.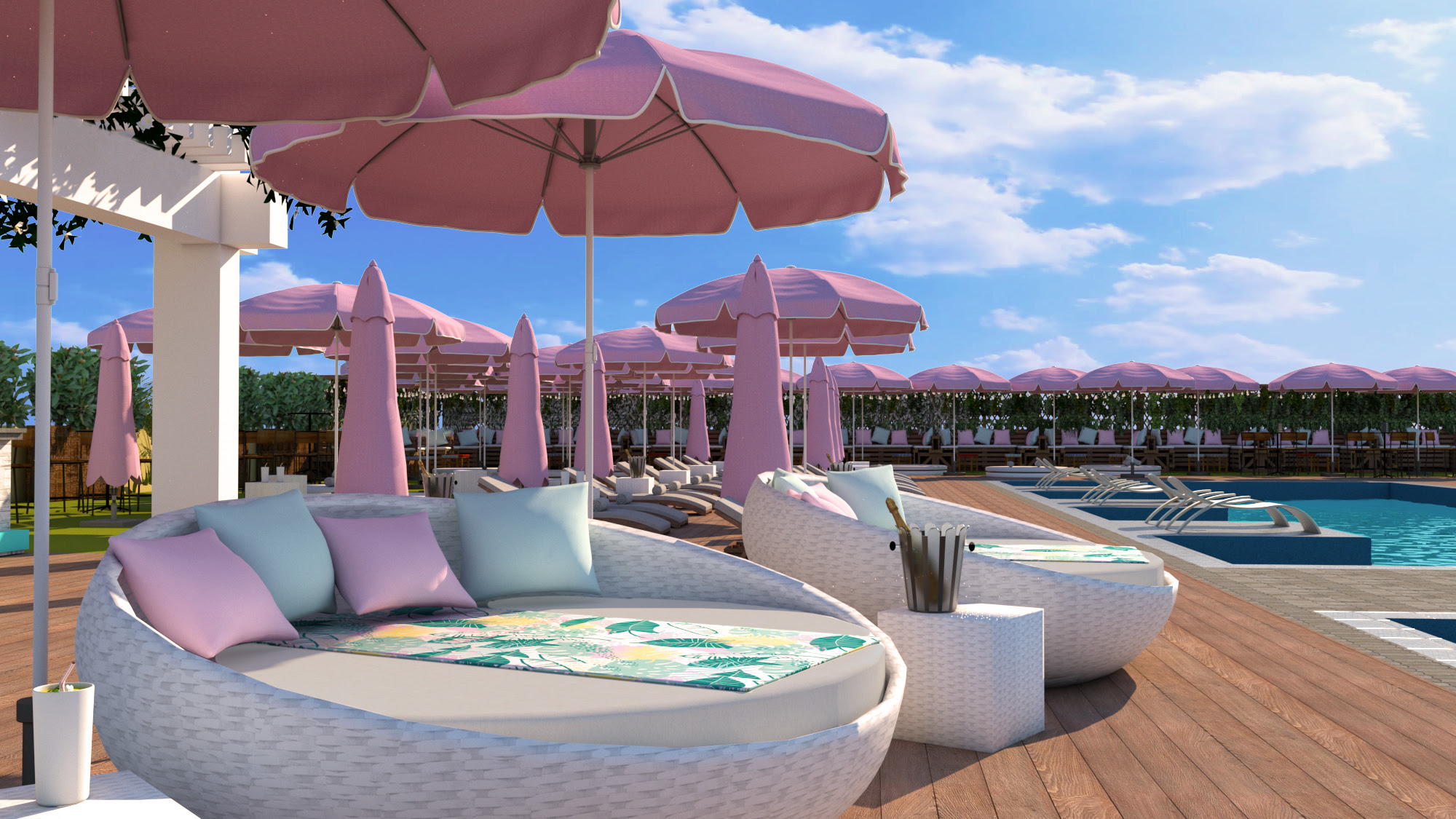 What's On The Menu?
Everyone knows that good times are made all the better with great food! Missippi's Head Chef Basha, under the guidance of LIVIT Corporate Head Chef Nasser Laziri, has carefully curated a menu that evolves throughout the day and is full of delicious favourites from across the globe, to provide the ideal fuel for your social escapades. From hunger-busting breakfasts for the early risers and tasty lunchtime treats to satisfy that afternoon appetite, to outstanding dinner options for the evening – Missippi's brings colour, flavour and a whole lot of personality to every plate.
Missippi's Is A Social & Visual Escape From Dubai's Hustle
The venue oozes personality and offers guests a standout photo op at every turn. Missippi is a social and visual escape from the hustle and bustle of Dubai. Designed by Arcadia Design Studio, Missippi's is an Instagrammer's dream: space that combines stylish modern décor with earthy-wooden cabanas, lush green flora, inviting lounge interiors, and a colour scheme with splashes of pastels.
Open all day every day, from 6am 'til late, Missippi's is where you go for good times with good friends. Guests can avail of valet parking at the entrance of Avani hotel or choose to park at the adjoining Ibn Battuta Mall. Taxis and Dubai Metro are just a stone's throw away.
This new-age urban oasis is perfect for a lazy weekend breakfast, chill on a cabana, sip on cocktails by the pool, or party all night with the gang!
Deets
Location: Avani Ibn Battuta Dubai, Sheikh Zayed Road
Timings: From October 9- Saturday -Wednesday 6am-1am, Thursday-Friday 6am-3am
Contact: 055 269 7351