Nutella, chocolate sauce and vanilla soft serve are heavenly by themselves. Now imagine the gastronomic riot they will create when they are combined. Slider Station in Dubai has a toast on their menu, that's got all things drool worthy. Well, for starters, this one needs two to finish. Aptly called the 'Ghost Toast', the dessert is breaking the internet- for all the right reasons. Here's why!
Imagine diving into a pool of chocolate! Well, if you're cringing, this one's certainly not for you. The Ghost Toast is a chocolatey dessert that's got some unbelievable amount of chocolate. A simple butter toast is topped with a scoop of French vanilla bean soft serve, finished with Nutella, and milk chocolate sauce. The dessert is then laced with generous amounts of caramel, to give it a sweet crunch.
View this post on Instagram
That aside, Slider Station also has a whole lot of other desserts, perfect to satiate every sweet tooth. Dig into Lotus Dream- vanilla soft serve topped with berries, lotus crumble, lotus sauce and hazelnut or opt for the good old chocolate brownie.
Desserts aside, the restaurant is famous for its sliders, and burgers. Offering over 15 varieties of sliders, there's something for every kind of foodie. Go 'Old School' and binge on a slider loaded with American cheese, onions and pickles or get experimental and try the Wagyu Portobello- loaded with provolone, and portobello rosemary cream sauce. There's also a huge list of burgers to pick from. Double cheese, crispy chicken, barbecue glazed- they have it all. Besides, there's also a list of Tapas, Tacos and salads you can pick from.
French Toast Stuffed With Toblerone Grabs Eyeballs
An Australian foodie has created the first Toblerone-filled French toast and it is almost like a dream come true. Mon Mack, from Brisbane, posted a video on Instagram showing the steps of creating this delicious dish.
Fresh Berries Used As Toppings In This Creation
She captioned the social media post 'Toblerones are my second favourite chocolate after Ferrero Rochers, so I just had to make this!' You will need easy-to-access ingredients to prepare this dish. It includes chocolate, bread, egg, sugar, milk, and toppings of choice such as fresh berries or maple syrup. Chilli Jalebis Dunked In Soya Sauce Is A Food Trend No One Asked For.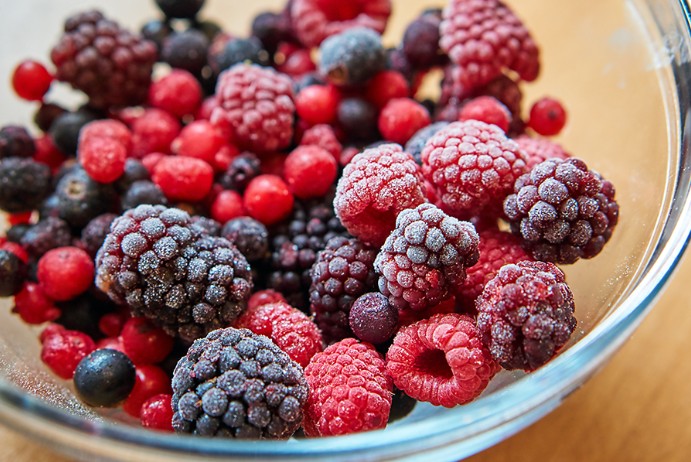 Step-By-Step Recipe Of French Toast Stuffed With Toblerone
In the video, we can see Mon melting the Toblerone and stirring to ensure the chocolate was lump-free. She then sliced a thick piece and slit in the middle before carefully piping the melted Toblerone inside. The bread was then flipped in a mixture of egg, sugar, milk, and salt ensuring both sides were doused in the egg. The bread slice was then cooked on medium flame.
Also read: Chocolate Samosa Pav Is The New Food Trend Catching Up In Mumbai
View this post on Instagram
With the recipe at our disposal, we cannot wait to try this dish in our kitchen. What about you?