What is your definition of good food? Something spicy or sweet perhaps? The latest trend, however, is something the netizens are familiar with- combining food dishes that have nothing in common. From chocolate samosa to Meethi Maggi to Idli dunked in Chai and even the latest Ice Cream Vada Pav – these wild combinations are getting wilder by the day. The most recent in this series of weird and funky food combinations is Chocolate Samosa Pav. Jugaadi Adda, an eatery known for its fusion vada pav across India, invented this unique dish. Read on to know more about it.
Chocolate Samosa Pav Is The Latest Food Fad That You Must Try
Yes, we know what you are thinking and yes, we know it would be cringy if the samosa has aloo inside. Thankfully no! Apparently, even the samosas are filled with chocolate which melts in your mouth when you eat it. And how did the netizens discover this treasure? Thanks to a reel video going viral on Instagram, by food blogger @foodie_on_enfield. Jugaadi Adda, a fusion vada pav eatery with franchises in Surat, Mumbai and Bangalore invented the Chocolate Samosa Pav.
Also Read: Junk Food Banned From Being Sold In & Around Of Schools In India By FSSAI
Munch On Chocolate Filled Samosa Stuffed Between Pav
In the reels video you can witness kitchen staffs, spreading chocolate sauce on pav and placing a samosa as filling instead of a vada. To make it more chocolatey, it's topped with white cream and more chocolate syrup. If you wish to try this the chocolate samosa costs ₹35. And the Chocolate Samosa Pav costs ₹40. According to the eatery, the crunchy samosas are filled with gooey chocolate fudge. They shall melt in your mouth as "when fried the hot samosa oozes chocolate".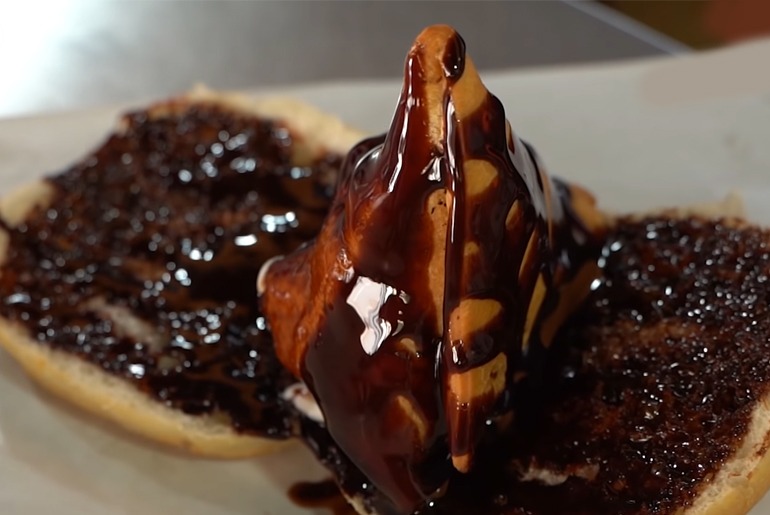 Also Read: Vada Pav At Mumbai's Swati Snacks Is One Of The Best Burgers In The World
We tried the Chocolate Samosa Pav and declare it a superhit. The warm gooey chocolate oozing out of a crispy samosa, makes it the perfect dessert after having spicy vada pav.  But this dish does have mixed reviews online. Some believe it might be an interesting food combination to try, others would rather keep living their lives without ever having to try it.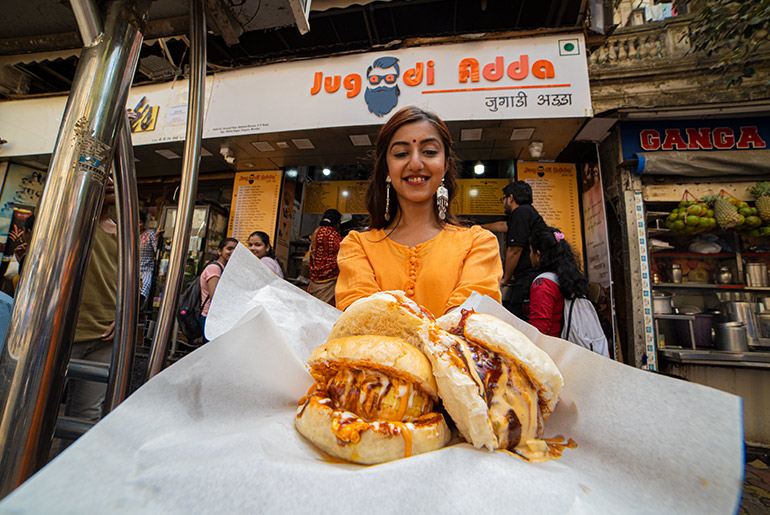 Does this Chocolate Samosa Pav entice your taste buds? Or would you rather go on eating the regular aloo samosa with no chocolate filling, and regular vadapav with the regular savoury bun?