If there's one thing that unites all Indians, it's the ardent love for street food. We can't resist gobbling on Puchkas or Golgappas, savouring Chole Bhature, crispy pakoras, kebabs, Gobi Manchurian and whatnot. And if you ever were to ask us about our favourite street food, it's got to be Puchkas. Call it Puchkas, Pani Puri, Golgappas or whatever you want, it's just delicious. Having a mouthful of Gol Gappa is experiencing crunchy, sweet, spicy, chatapata, flavours all in one. And if your mouth is already watering for Puchkas, then let's tell you something interesting. We have found a new eatery in Kolkata, called Puchkaman which serves you fusion flavoured Puchkas and street food from around the world. Puchkman is here to save you from unhealthy and unhygienic street food, so you can gorge on your favourite puchkas without any hesitation.
What's In It?
Puchkaman opened its first outlet in Kolkata in October 2019. The catchy name has a crazier tagline 'Street Food Ka Superhero'. Over time they have spread across the city and have outlets in Dum Dum, Behala and Lake Market Area. Puchkaman.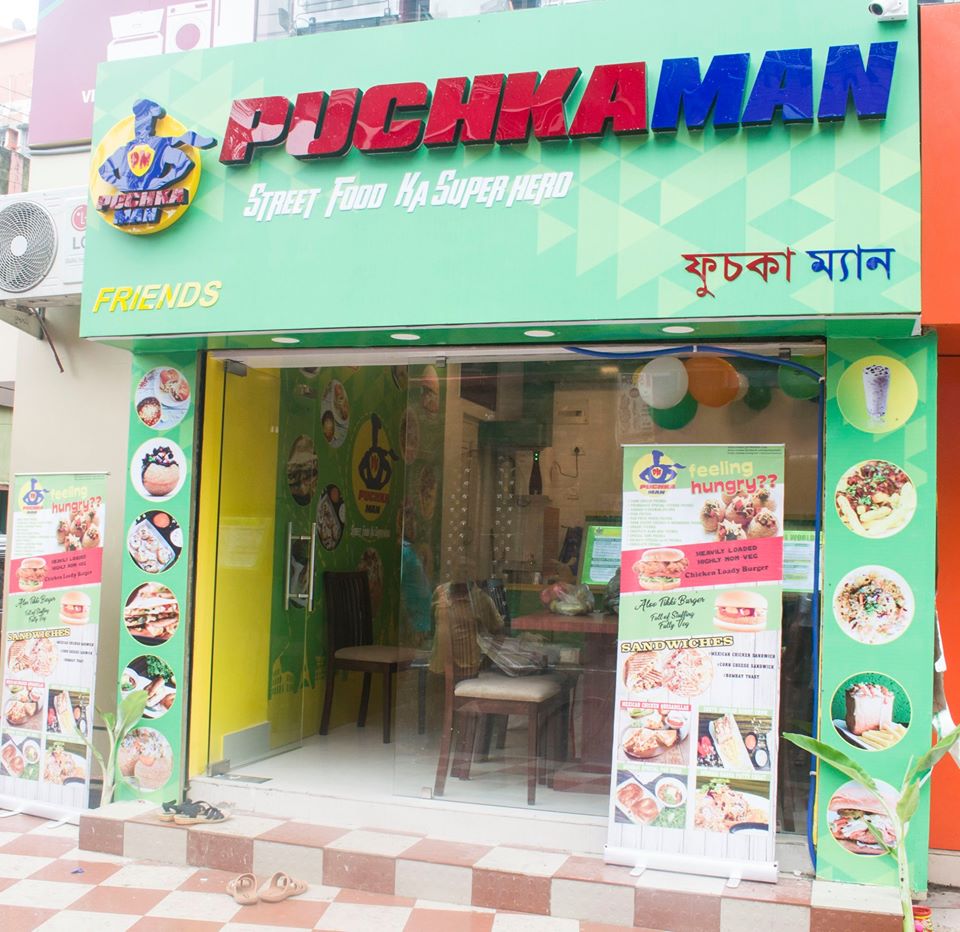 The quaint food joint has a welcoming ambience with bright yellow, green and red colours adorning the place. It's a great place to hang out with your gang, bonding over not only puchkas but over global street food as well.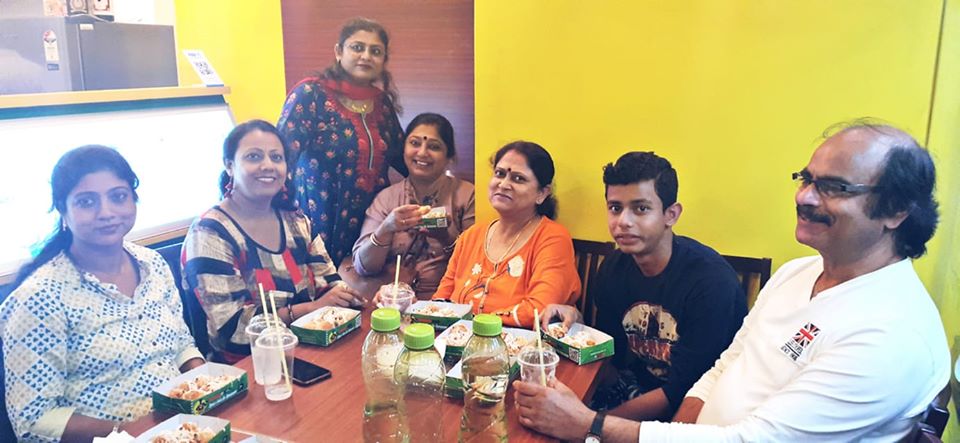 Before we come to the food, here's something that will also pique your interest. Puchkaman has a unique kitchen garden concept. They use fresh, organic ingredients like tomato and coriander for garnishing their dishes. When you visit here, you might be even given a sapling to encourage you to plant trees. Interesting right?
Also Read: Watershots Mr Pani Puri Is Benguluru's  First Automatic Pani Puri Machine
Food At Puchkaman
Coming to the best part- Puchkas! You can get yur favourite street food with a twist. From Corn Cheese Puchka, Pan Fried Maggi Puchka, Puchkaman's Special Chicken Puchka to the Bong favourite Fish Puchka, there is something for every kind of Puchka lover be it vegetarian or non-vegetarian. The Puchkas are loaded with cheese, spices, and even Maggi. And if you're not in the mood for extreme experimentation, then there are puchkas which are closer to home too. Gugni Puchka, Kolkata's Special Aloo Puchka and Special Dahi Puchka are lip-smacking. Choose from sweet, tangy or Jal Jeera water and you're good to go. Punekars, you can Indulge In This Mini Basket Of Amul Cheese Pani Puri In Pune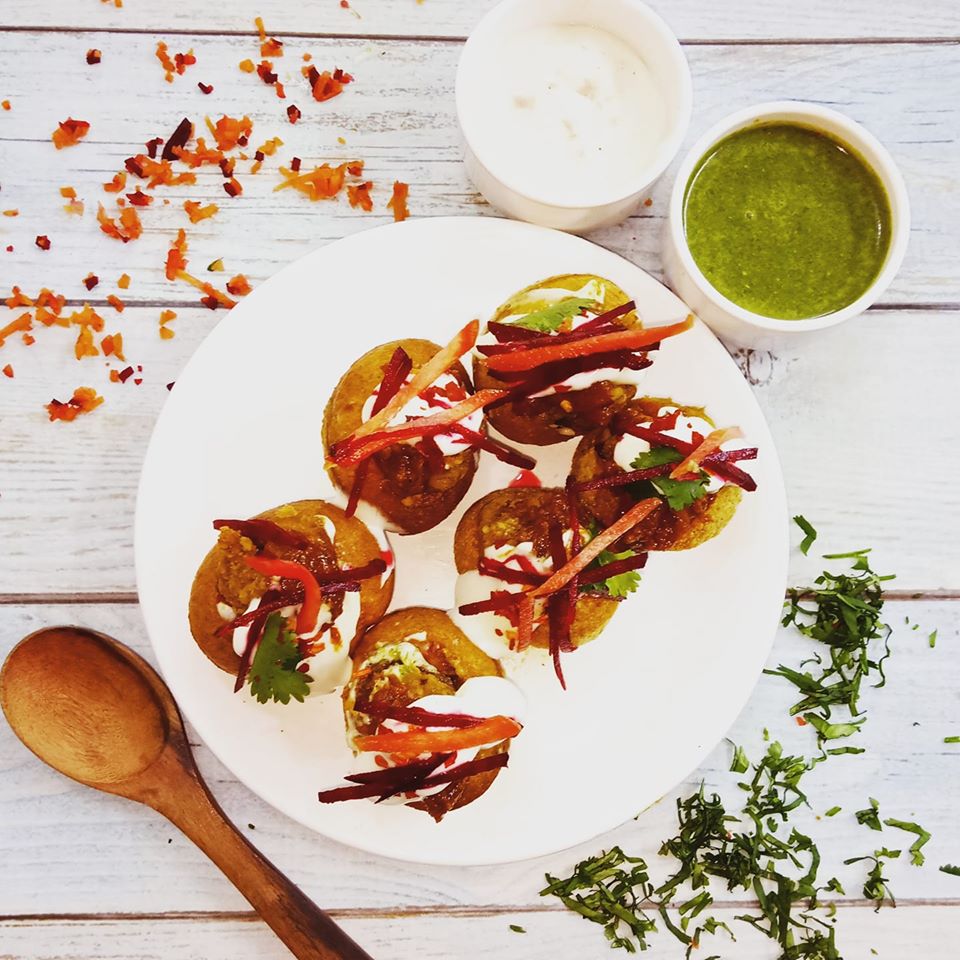 And that's not all, you can also savour street food from around the world here. Try South Africa's speciality Bunny Chow, which is a loaf of soft bread filled with spicy Bhaji. Opt for the Mexican favourite, Chicken Quesadilla. The Canadian speciality, Poutine, a dish made of french fries, cheese curd and gravy, is another interesting dish which you can try here. It comes in Schezuan and Corn Cheese flavours. End your meal with Puchkaman's popular Chocolate Puchka, which will give you a hell of a sugar rush, but who's complaining, right? Visit the Hanging Restaurant At Biswa Bangla Gate In Kolkata Tried and Tested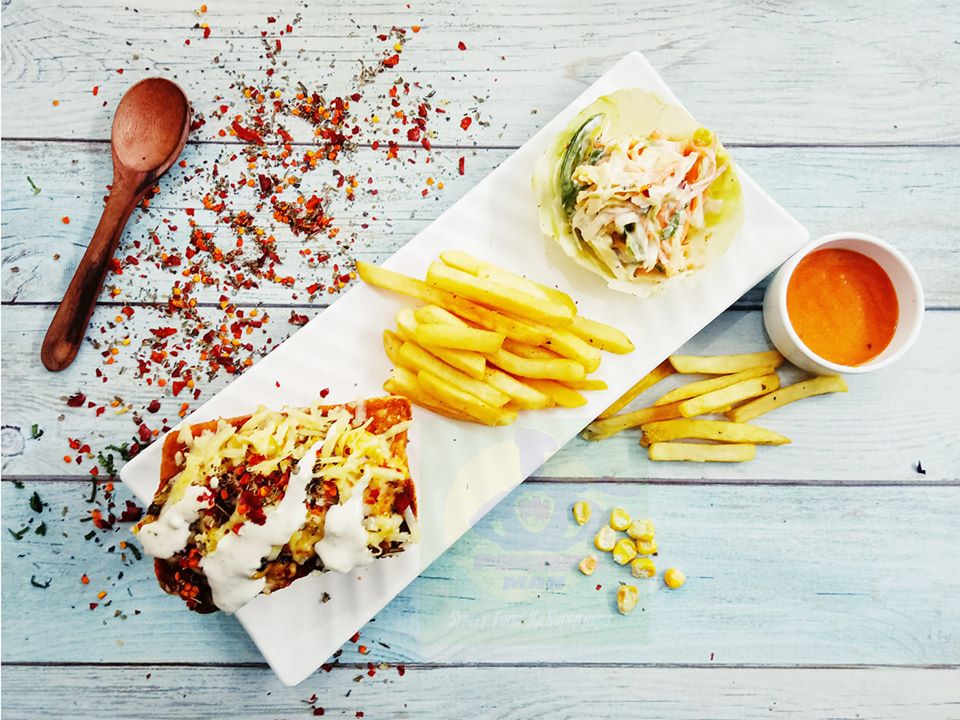 So if you're in the mood to take your tastebuds on a joyride of Puchka and global street food experience then you know where to head to. If you love Pani Puri as much as we do, then check out this video.