We've already seen and been swept away by creative ideas and dishes like the Wine ATM, Pizza ATM, Robot cafes and many more. But what if we tell you Bengaluru in India has now got a fully automatic Pani Puri machine, the first of it's kind! We ain't bluffing people, ETA And GT Mall in Bengaluru is hiding this super innovative take on our favourite Pani Puri. We checked it out and it's everything we needed and more.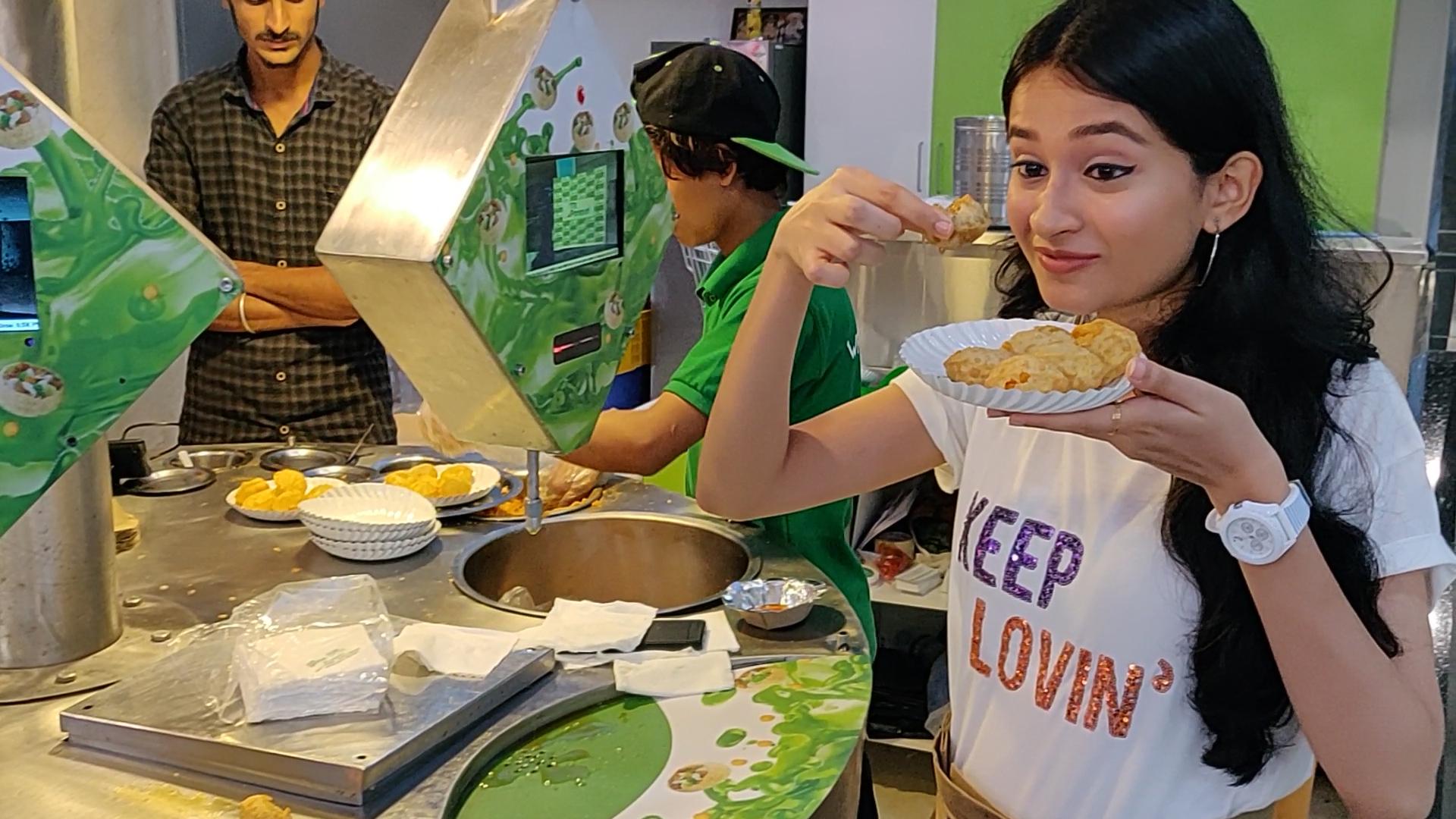 Also Read: Try The Ice Cream Pani Puri At GoPure Ice Creams, Mira Road
Automatic Pani Puri
It's the very first people! And automatic Pani puri machine. Find it inside ETA And GT Mall in Bengaluru being served at Watershots Mr Pani Puri. Like the owner, Tejas, says it's surely a revolution on the Panipuri front.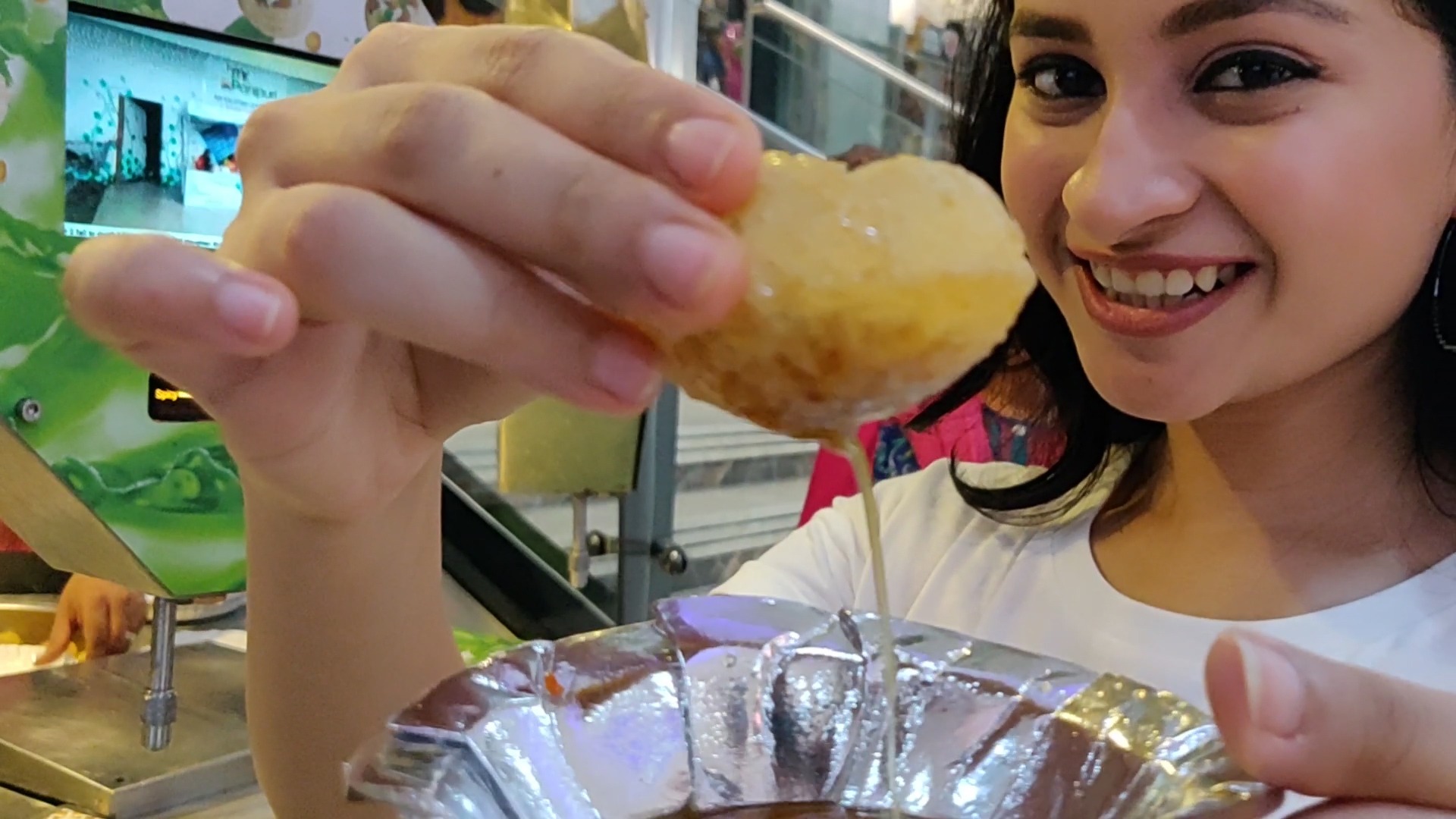 All you have to do is order a plate of Pani puris at the counter, you will be given a plate of 6 aloo puris and you can take the Pani from the vending machine as and when you would want it. You can also choose if you want sweet Pani or spicy Pani with just a swipe of your finger on the screen in front of you. Ain't that a great deal?!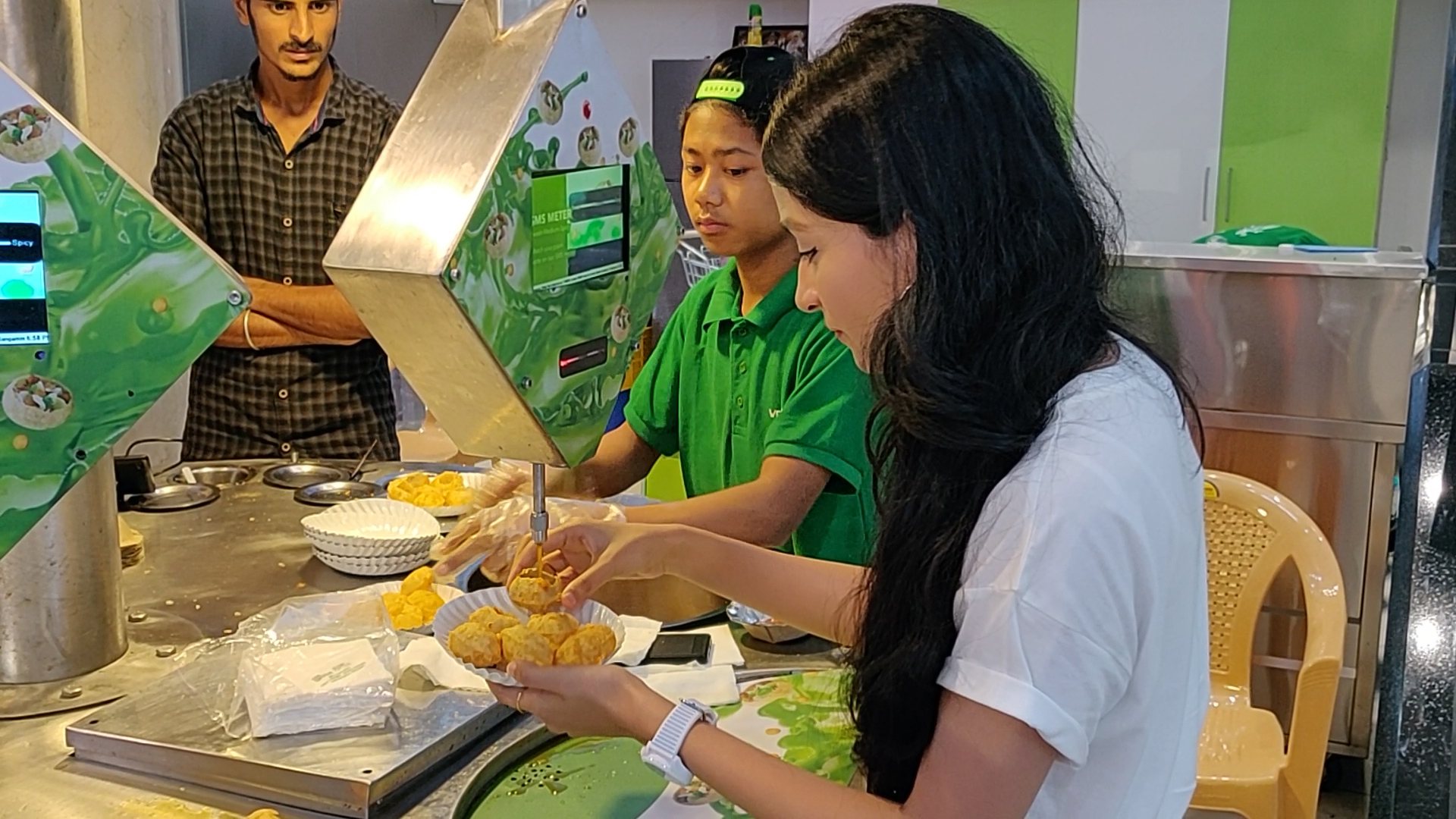 Inspiration
Apart from doing something different, the inspiration was to bring to audiences an automatic version which is much faster and hygienically prepared without compromising on taste. So no more standing in long lines, worrying about the water quality and the freshness of the ingredients used. Just get to ETA And GT mall and have a super experience with tasty and hygienically prepared pani puri. The inbuilt system makes sure that when the filtered water is over, it is duly filled back and cleaned.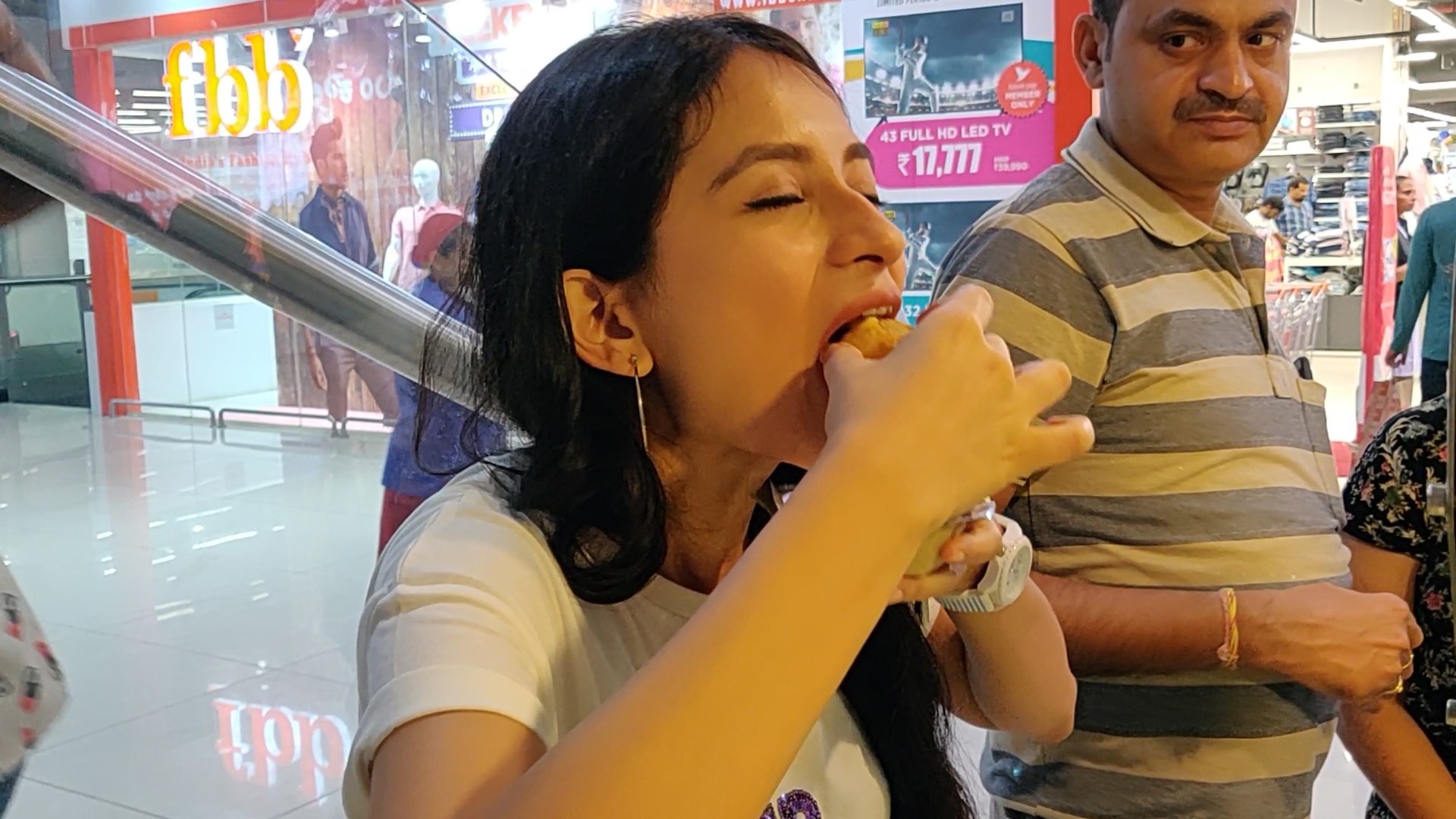 What To Eat
Apart from your regular pani puri(Rs 40), you can also get some exciting variants like chatpata Pani puri and Italian pani puri (both for Rs 50). What's more, there's even Jain pani puri made without using any garlic, onion or even potato. Chickpeas will be used instead. Now all your Jain friends can also enjoy Pani puri guilt free!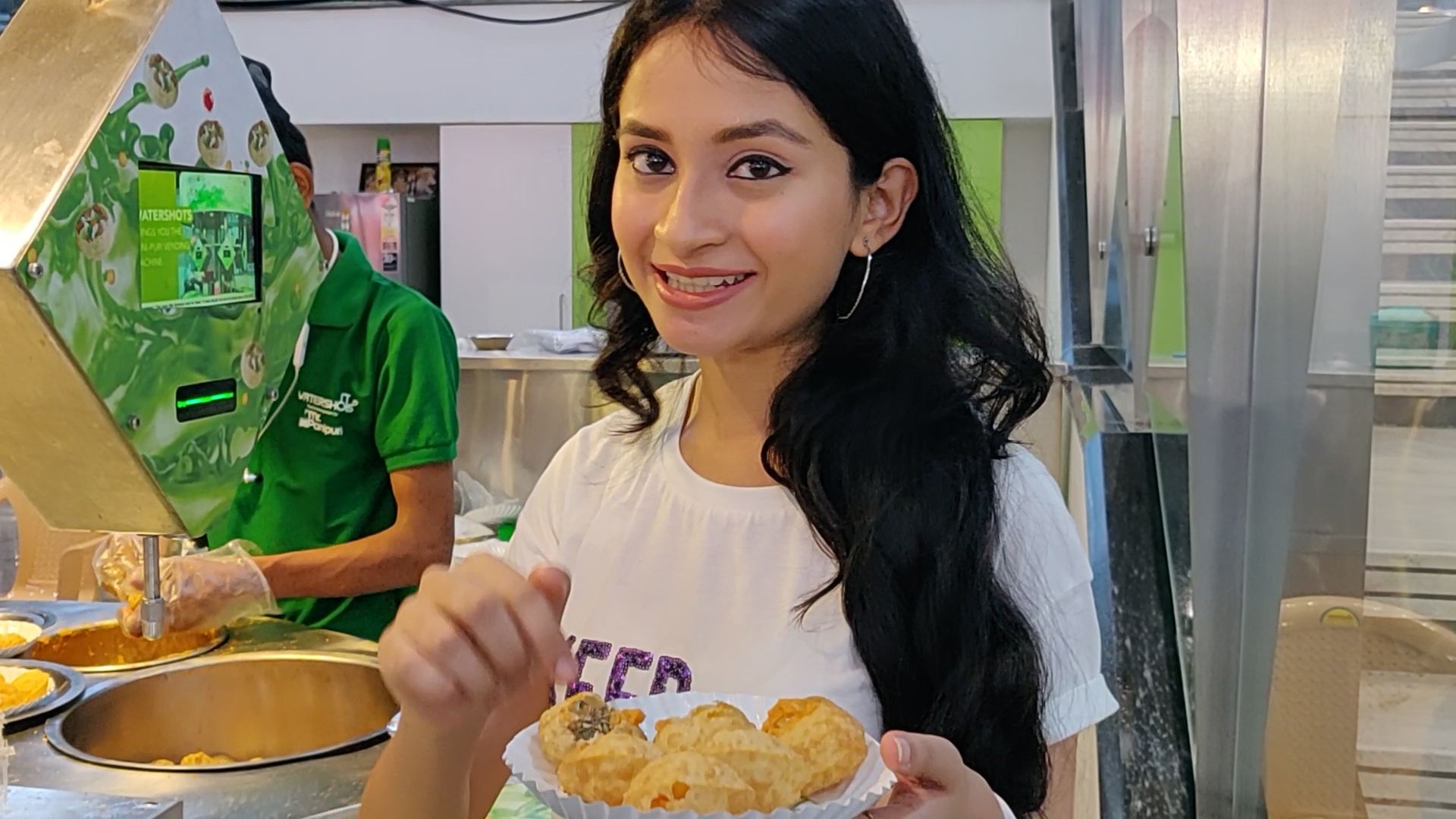 Don't forget to get some of their delicious light bites as well like french fries, baked potatoes and Bhel Puri! You won't be disappointed.
Also Read: SJE Panipuri In Indore Gives Away Unlimited Pani Puri For Just Rs 21
Deets:
Address: Watershots Mr Pani Puri, GT Cinemas, Cholourpalya, Bengaluru, Karnataka 560023
Price: Rs 40
You can also check out the FIRST EVER AUTOMATIC PANI PURI VENDING MACHINE here!