If you've got a fetish for some sassy, unique and invigorating cocktails, we've found out the perfect place for you in 32nd Avenue, Gurgaon. RYU, Gurgaon serves a wide array of amazing tequila, vodka and rum-based cocktails to quench your thirst with a twist. Guess what, they have an entire black booklet dedicated to their signature cocktails. Also, the way they present their cocktails will get you utterly bowled over. Some are even offered in out-of-the-box quaint clay glasses. Read on to know more.
Tequila, Vodka And Rum-Based Cocktails To Win Your Heart In Every Sip!
The word 'RYU' stands for dragon in Japanese. The pan-Asian restro bar in Gurgoan, RYU dishes out eclectic, highly flavourful Japanese, Chinese, Korean and Malaysian cuisines amid an Instagrammable ambience. They have got a gorgeous interior space and a marvellous rooftop setting too. The best part is, the guys are profoundly hospitable and renders an experience to each guest with a personalised touch. When you're at RYU, you must take sips of the tequila-based Ping Pong and Maharaja Lawak cocktails.
The Pink Pong cocktail is served in a jar that is to be poured in a glass topped with marshmallow cubes. The Maharaja Lawak cocktail, served in copper glass, is a blend of ginger juice, litchi syrup, mint leaves and Camino silver tequila and it will immensely soothe your throat. The super tangy Thai Malaysian Border ( a vodka-based cocktail) is equally amazing.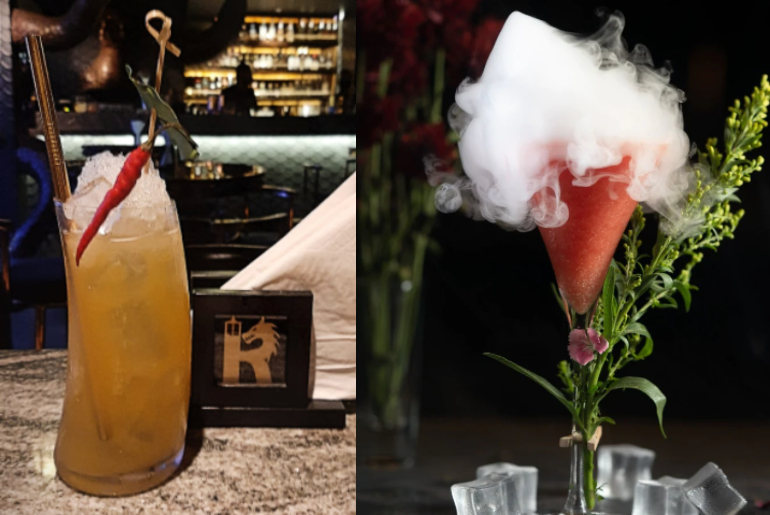 Also, in case you were living with the idea that shots that make us tipsy do not taste good, RYU will break that myth. Their shots are not uncomfortably sharp on our taste buds, but nevertheless, can get us high in a subtle way.
Also Read: 5 Whackiest Cocktails In Mumbai
Nepali-Styled Momos, Sushi, Kebab Platters, Home Made Ice-Creams And More
Speaking about food, the momos and the sushi are the must-tries out here. They offer five kinds of momos, Chicken Choila, Chicken Sadeko, Chicken Wings Sandheko, Chicken Momo, Mushroom Momo and Veg Momo. These momos come in three styles-Tandoori, Sandheko and Choila.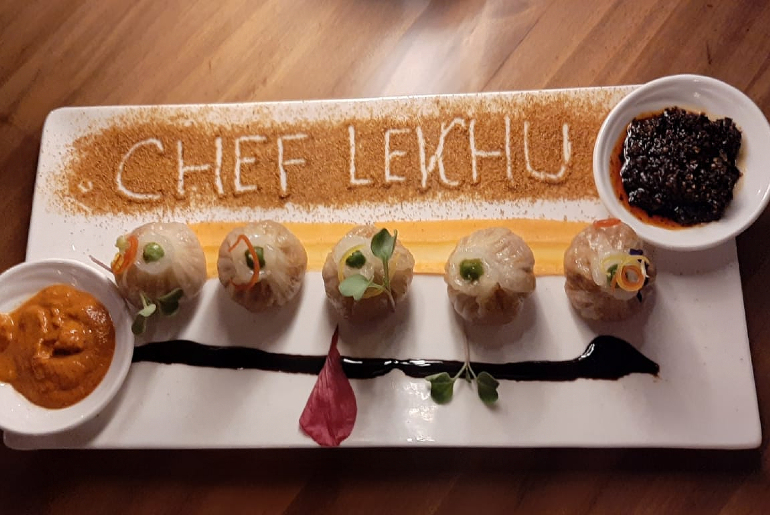 The oven cooked Tandoori dumplings are accompanied by mint sauce. Sandheko momos are traditional pan-fried Nepali style dumplings. Choila momos are also served with Nepali sauce. We loved the Chicken Sandheko momos.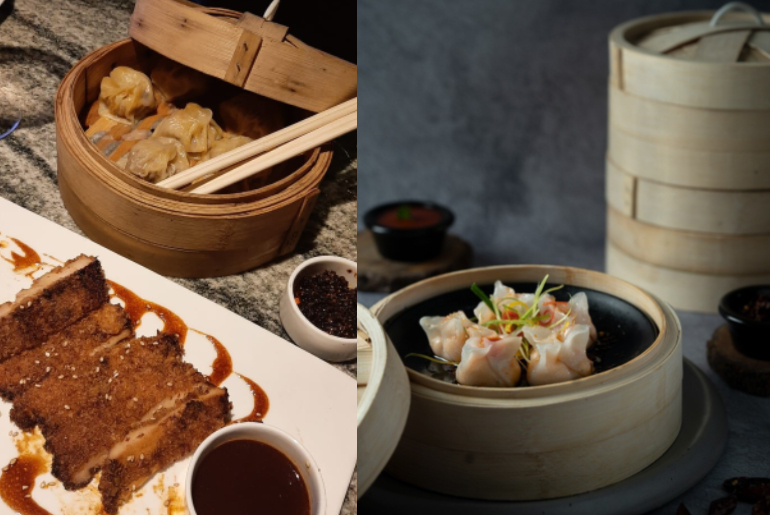 Other delicious options at RYU include the Korean Fried Chicken, Kebab platters, the Nasi Goreng noodles, Home Made Coconut Ice Cream and Date Pancake Vanilla Ice Cream. These are only a few of the long list of dishes that the pub rolls out. You'll be totally spoilt for choices.
Also Read: Robots Make Cocktails And Carve Ice Balls In South Korea
Adherence To Safety Protocols
RYU has opened up after the COVID-19 pandemic with strict measures of safety and hygiene. All of their staff members are wearing masks. They are sanitising hands of the guests during entry and exit. Also, there is enough space inside the bar to maintain social distancing. So, the next time you miss the party feel, just pull out your car and head straight to RYU. Meanwhile, here's how to make Sangria at home under one minute: