This year India is all set to celebrate 75 years of Independence on 15th August. Every time we think about India's independence, the martyrs and the great leaders come to our mind. Their struggle and selflessness is the reason why we celebrate this day every year with pride. And among all this there is this one man whose name surely pops up, Mahatma Gandhi. Here is a list of the grandest statues of the Father of our Nation, Mahatma Gandhi that are built across the globe. 
1. Statue of Mahatma Gandhi, Patna, India
On February 15th, 2013, the world's tallest statue of Mahatma Gandhi was unveiled in Patna, India. The Father of the Nation is seen standing with two children on either side and the statue is 70 feet tall. The bronze statue was erected here at the iconic Gandhi Maidan and depicts world peace and asks people to bridge the gap between rich and poor.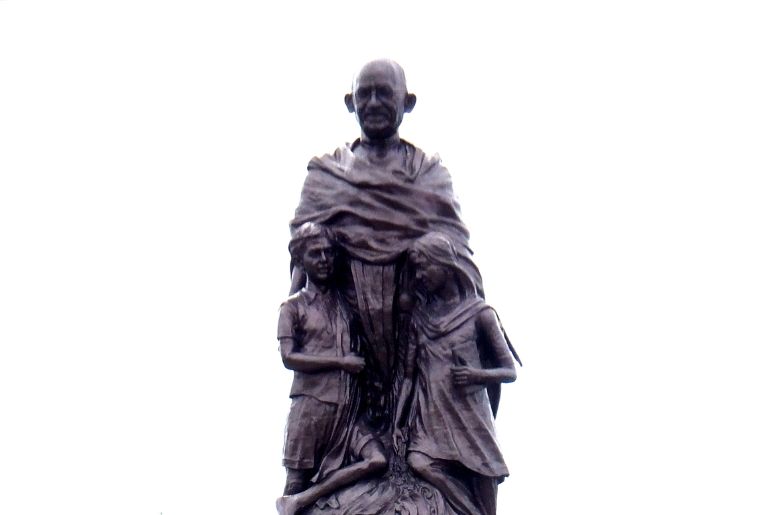 Also Read: Flight Fare To Goa Doubles Ahead Of Independence Day
2. Mahatma Gandhi Statue, Spain
The statue was unveiled by  Her Majesty Queen Sofia of Spain in 2013 on 02nd October, Gandhi's birthday. The sculpture is a bronze statue of Mahatma Gandhi in Dandi pose. Gandhi's sculpture by Ram Sutar was a gift to the Madrid city in Spain from the Indian government. Ram Sutar is a master sculptor and many of his works stand gracefully at the most iconic locations in India. 
3. Statue De Gandhi, Geneva, Switzerland
Mahatma Gandhi's statue where he can be seen sitting and reading a book is located in Geneva, Switzerland's Ariana Park. The unveiling of the statue was done on 14th November 2007 celebrating the 60th anniversary of Indo-Swiss friendship. In appreciation of the City of Geneva's efforts to further world peace, harmony, and goodwill, the Indian Government gifted this statue.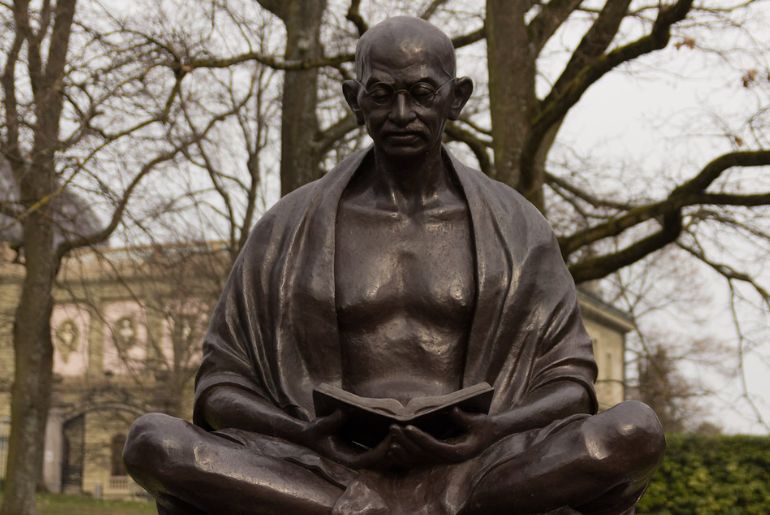 4. Mahatma Gandhi Memorial, Washington DC, USA
The Indian Council for Cultural Relations gifted America this beautiful Bronze statue of Mahatma Gandhi on September 16, 2000. During the visit of the then-prime minister Atal Bihari Vajpayee, this stunning statue of Gandhi holding a walking stick was given. In front of the Indian Embassy in Washington, DC, on Massachusetts Avenue, you can find this statue.
Also Read: Mahatma Gandhi Ice Sculpture Installed By Canadian Hotel For 75th Independence Day