Service without condition and food that is always cooked from the heart. These are two things that we always associate with the Sikh community. Known for their generosity, you can always expect them to open their hearts and homes to you in times of need. We have seen this firsthand during Mumbai's floods, India's natural calamities and even on a global scale. Feeding multitudes of people in the form of langar every single day, no community as helpful as the Sikhs. Ideally consisting of a simple meal of roti, dal, sabzi and kheer or a mithai of sorts, some gurudwaras in Punjab have gone two steps ahead and added pizzas and burgers to the communal meal!
Pizzas And Burgers For Langar
Keeping up with the times, gurudwaras in Sultanpur Lodhi in Punjab have added pizzas, burgers, manchurian, sandwiches and chaat to their menu. This is quite different from the humble meal that is served during langar. If you are wondering why these fast food delicacies have made it on to the menu, the answer is quite simple. The idea is to feed the poor the food of the rich. Or at least give them a chance to taste things that are beyond their reach. This is quite a thoughtful thing to do and has been introduced right before Guruparab which falls on the 12th of November. The Sikh community is celebrating Guru Nanak's 550th birth anniversary this year. And according to us, this is quite a tasty initiative.
Also read: All You Need To Know About The New India-Pakistan VISA FREE Kartarpur Corridor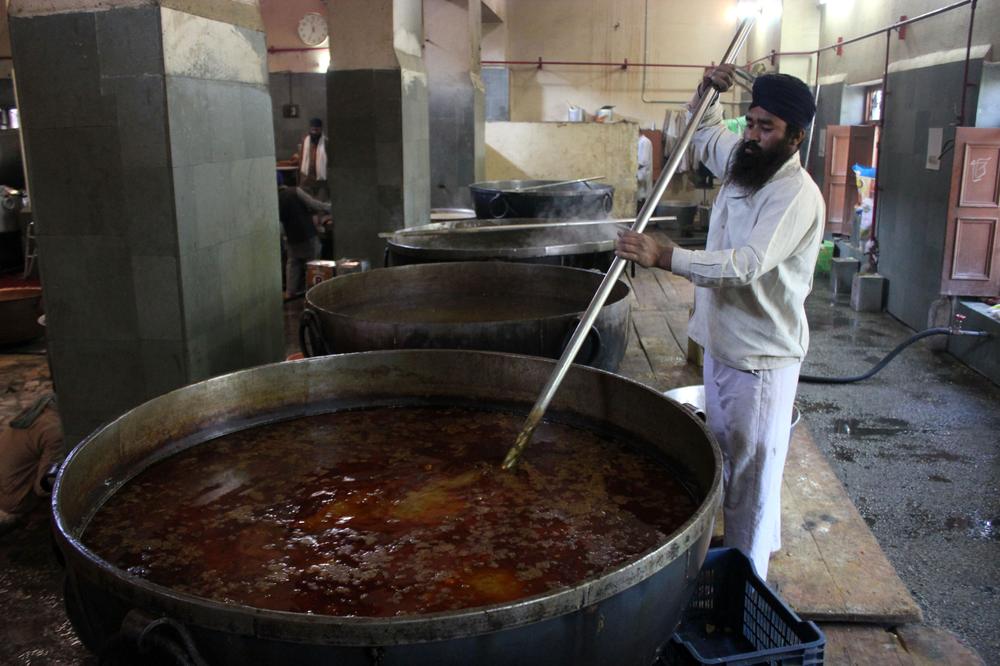 Also Read: Homesick Punjabis, Head To Chawla's For Amritsari Chole-Kulche
But this has also received a little flak as some conservatives are of the staunch belief that the langar should only consist of simple meal without the inclusion of food is that alien to their beliefs and ideologies. However, this initiative comes from the heart and hasn't been introduced to lure in the youth. As times change, it only makes sense for the food and beliefs to change.
Called 'seva', the idea of feeding such huge numbers comes from a selfless part of the heart. And who are we to disagree with it.