Put your walking shoes on, because in Uttarakhand the journey is as good as the destination. Joshimath is your gateway to a valley of flowers 3,600 m above sea-level!
Home To 500 Types Of Flora
A UNESCO World Heritage Site, the Valley of Flowers nestled in the Gharwal region of Himalayas is a sight to behold. Orchids, poppies, marigold, daisies, Himalayan maple, fir trees and another 500 types of flora ornate this valley that expands over 87 km2. Yogis in ancient times and botanists in the current, have all made an expedition to this natural wonder! An ideal place for meditation and a blooming ground, this valley has been on the must-do list since it was first discovered.
 Also read: Feel The Adrenaline Rush At The Highest Bungee Jumping Point In Rishikesh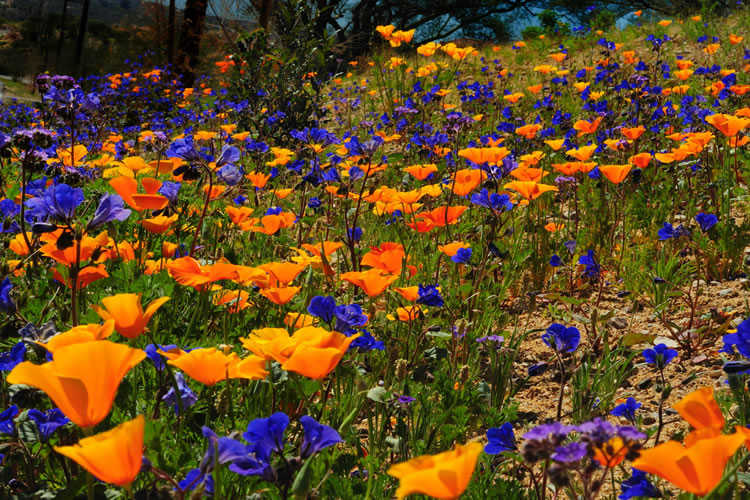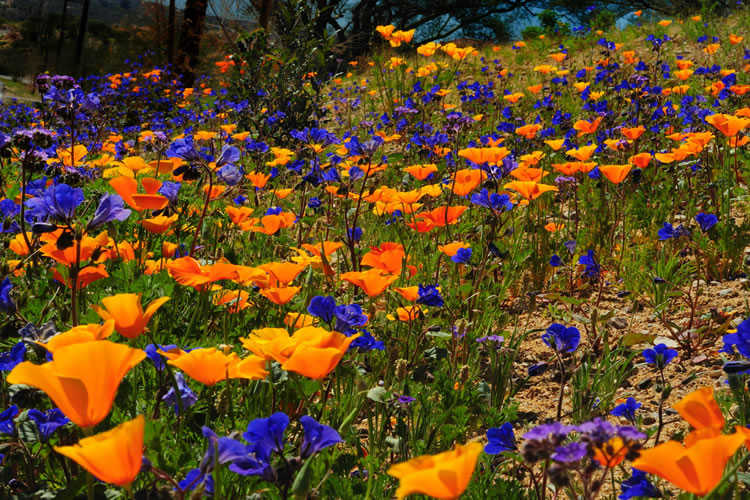 How To Get There?
No Himalayan journey is complete, if you don't travel in jeep cars, walk a little, pitch a tent and wake with the sun to get the best possible glimpse. Reaching this 'Valley of Flowers' is pretty much that.
Starting from Rishikesh, it can take you around 3 days to get to this meadow. Now, fret not, you're not going to be walking for 72 hours. Rishikesh is from where you hop on one of those big sumo taxis or get your own private cab (if you're willing to spend) and ride for approximately 8 hours. You'll be essentially travelling from one holy town to another. Just as Rishikesh is known as a major pilgrim spot and the Yoga Capital of the world, Joshinath is the gateway to Badrinath and Hem Kund, major Hindu and Sikh holy centers.
From Joshinath, Govindghat is 22 km. This is the spot from where the actual trek begins! Prep your feet for a 14 km trek to Ghangaria from Govindghat, after walking for about 4 hours, you will definitely need a good night's sleep to rise and shine for Valley of Flowers the next day! Make Ghangaria your base camp and head straight to a meandering valley that boasts of vivid colors and looks something straight out a picture! The 7 hour journey on foot from Ghangaria is filled with panoramic views.
While Returning, You Can Visit Hemkund Sahab
On descending, you can pitch your tent at Govindghat and visit the religious center of Hemkund Saheb. A pilgrim center for Sikhs and Hindus, Hemkund Saheb is where you can find the sacred Gurudwara and Lakshman Temple. The Hemkund Lake is a picturesque spot sitting atop a height of 4329m. The high altitude could make one nervous, but the view is breathtaking!
July – September, the monsoon seasons are the best time to visit the valley as the flowers are at their best bloom and the weather is not too cold (15-30 degree Celsius in the day).
Nearest Airport: Jolly Grant Airport, Dehradun. Since flights are limited and expensive, you can land in Delhi and take a bus to Rishikesh or a train to Haridwar Junction.
Trekking Level: Moderate
Duration: If you give one day to each place, your journey should take 6 days and 5 nights!
Approximate Cost: 8,500 onwards excluding air-travel