Do you want to go to Saudi Arabia for Umrah but don't know where to begin the visa process? Here's a comprehensive guide on everything you need to know about applying for an Umrah visa. Saudi Arabia had already hiked Hajj visa fees by sixfold, making the Hajj journey prohibitively expensive. Many Muslim nations went outrageous by the action, which sparked protests.
What Is Umrah Visa And How To Apply For It?
The Kingdom of Saudi Arabia (KSA) issues an Umrah visa, which allows the user to visit the country to complete the holy pilgrimage. One can perform this religious pilgrimage at any time of the year. Most pilgrims, however, choose to conduct it during the holy month of Ramadan.
#Umrah visa from the #UAE 2022: What are the requirements, cost and application process?
Want to go for Umrah from the UAE? These are the steps UAE residents need to followhttps://t.co/OcS9QqSfXd

— Gulf News (@gulf_news) April 21, 2022

All international pilgrims must apply for this visa, with the exception of Bahrain, Kuwait, Oman and Qatar. All candidates are presently eligible to apply for an Umrah visa in 2022. Anyone who desires to conduct Haj or Umrah must apply for a visa through a certified travel operator. This comes in order according to the UAE government's official website.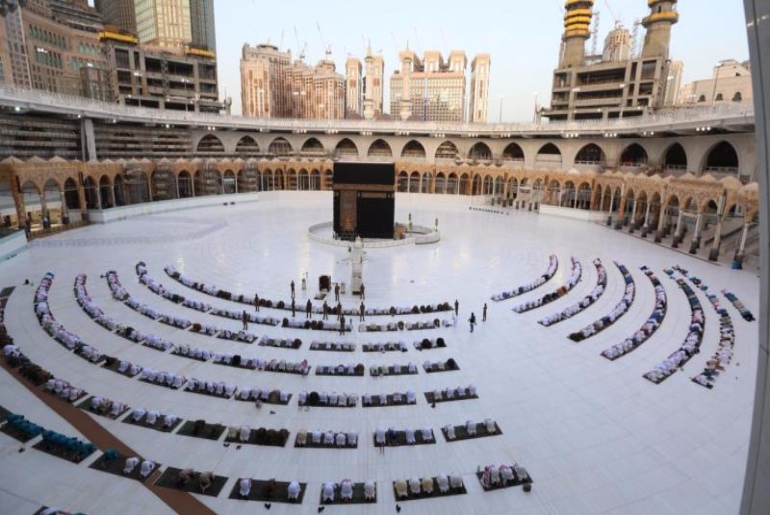 Also Read: Dubai Police Gift Women Cops A Special Umrah Trip
Who Can Apply For This Visa
Anyone who is a Muslim and lives in the UAE is eligible to apply for this visa. Previously, you had to travel to an application centre, submit your passport, and wait five to seven days for the visa to get a stamp on it. They have now switched to an e-visa system, which allows you to apply through an accredited tour operator, submit your papers, pay, and receive an e-visa. After that, you may purchase your tickets. But the visa will have only validity of 30 days and you can't renew it after the expiry of the provided tenure. So it's better to make timely arrangements to complete your Umrah.
Also Read: Saudi To Allow Women To Perform Umrah Without A Male Guardian