Dubai shoppers were in for a pleasant surprise on Sunday, 9 August! His Highness Sheikh Mohammed Bin Rashid Al Maktoum, Dubai's Ruler paid a surprise visit to The Ibn Battuta Mall, along with his officials. Meanwhile, did you know Dubai Sky Pods Will Soon Be The New Mode Of Transport?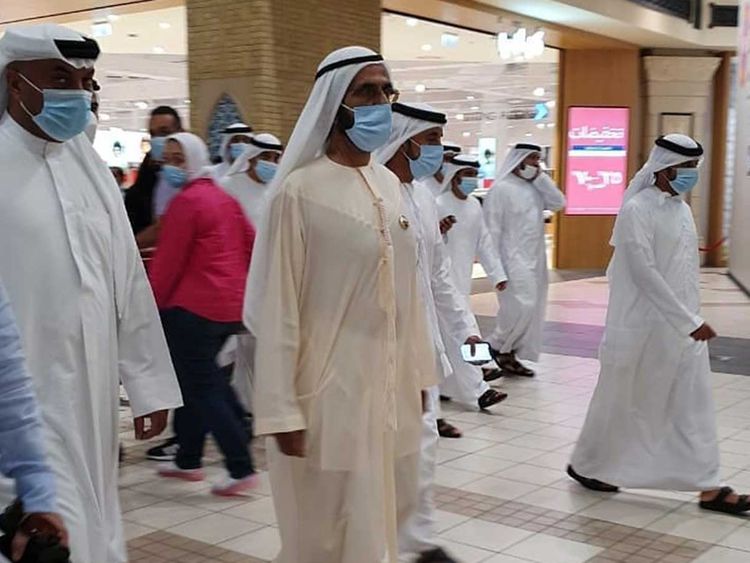 His Highness dropped by to take a look at the safety measures followed in the mall.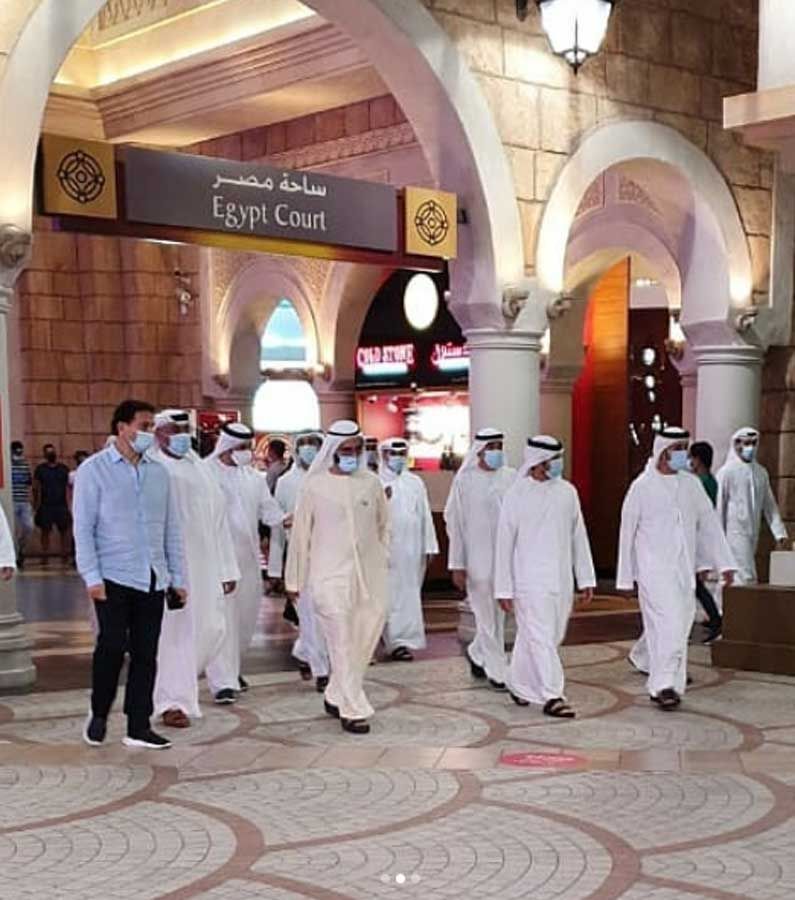 During his visit, HH Sheikh Mohammed was taken through the precautionary measures, promotional offers in shops, and turnout at restaurants and commercial centres to kick off a healthy economy in the city, post the pandemic. The rules was also briefed about the turn out of visitors for DSS. In no time, images of the ruler in the mall, quickly circulated across social networking sites.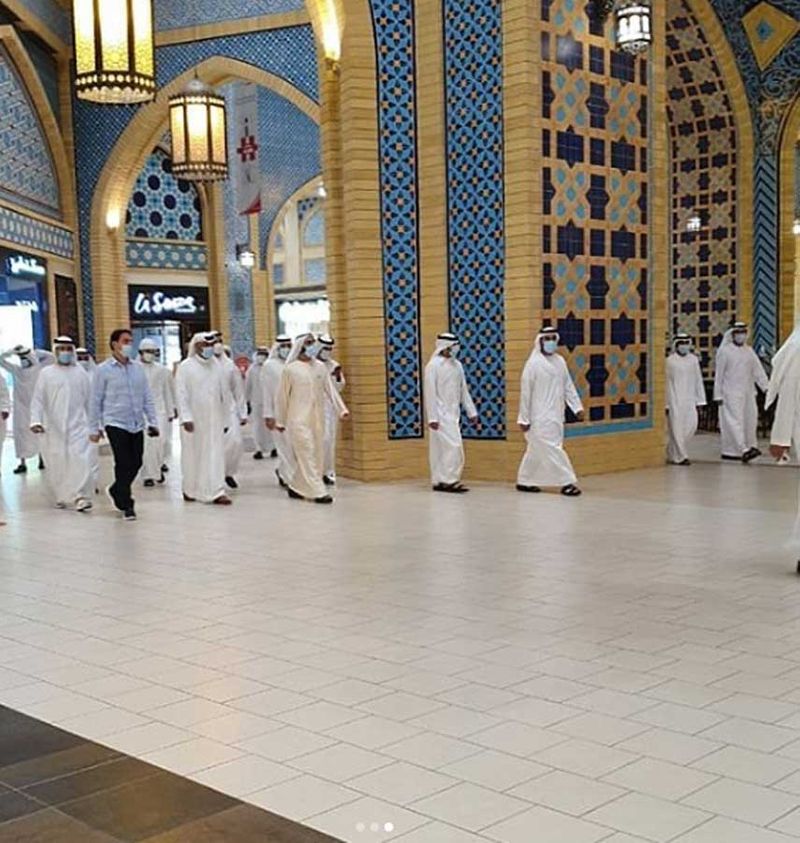 Last week, Sheikh Mohammed was seen on a bicycle in the Jumeirah Beach along with his officials. On another note, Dubai Schools Reopen In September: Are Parents Ready To Send Their Kids Back To School?
HH Sheikh Mohammed Inaugurated Seven New Dubai Metro Stations
His Highness Sheikh Mohammed bin Rashid Al Maktoum, Vice-President and Prime Minister of UAE and Ruler of Dubai, on 8 July inaugurated seven new metro stations of Route 2020. In his tweet, HH said:
"47 months ago about the extension of the Dubai Metro red line at a cost of 11 billion dirhams .. Today we are launching our project .. 50 trains .. 7 stations .. 125,000 passengers daily .. 12,000 engineers and technicians and 80 million hours of work to complete our work on time as we promised .. we say what we do .. and we do what we say .. this is Dubai"
The project costs a whopping AED 11 billion and is the hard work of 12,000 engineers and technicians, 50 trains, 7 stations and  80 million working hours. "We say what we do, and do what we say, this is Dubai," Sheikh Mohammed tweeted. On that note, here are 7 Dubai Metro Fines You Need To Be Careful Of.
أعلنا قبل 47 شهراً عن امتداد الخط الأحمر لمترو دبي بتكلفة 11 مليار درهم.. واليوم ندشن مشروعنا.. 50 قطارًا .. 7 محطات .. 125 ألف راكب يومياً.. 12 ألف مهندس وفني و 80 مليون ساعة عمل لننجز عملنا في وقته كما وعدنا .. نقول ما نفعل .. ونفعل ما نقول.. هذه دبي .. pic.twitter.com/YFvJcsjq1j

— HH Sheikh Mohammed (@HHShkMohd) July 8, 2020
The Dubai Metro Route 2020 will take passengers from Dubai Marina to the Expo site in under 16 minutes. The 15km extension will link the Nakheel Harbour and Tower station to the Expo 2020 site, while passing via Dubai Investments Park, Discovery Gardens, Al Furjan and Jumeirah Golf Estates.
Besides, all the seven new stations will be equipped with smart fare gates that will sport 3D cameras, for safety reasons. Unlike the regular barrier gates, the 3D camera will scan passengers and estimate if they require more time to cross the gate.