Under 140 Characters 
DoubleTree by Hilton is hosting a lip-smacking Hummus festival and you wouldn't want to miss this. Oh and there's a delicious Iftar spread too!
What's It?
Love hummus? We've got some good news for you! Its International Hummus Day on 13 May and Dubai has yummy plans to celebrate. Al Meada, the Lebanese restaurant docked in DoubleTree by Hilton Dubai, is hosting a Hummus festival and its something you definitely shouldn't miss.
The fest will run from the Hummus day until 17 May, along with the usual Iftar. So, that's a double bonanza! In case you didn't know, humus is a dip made of mashed chickpeas or other beans, blended with tahini, olive oil, lemon juice, salt, and garlic. It is generally used as a dip for appetizers or for the mains.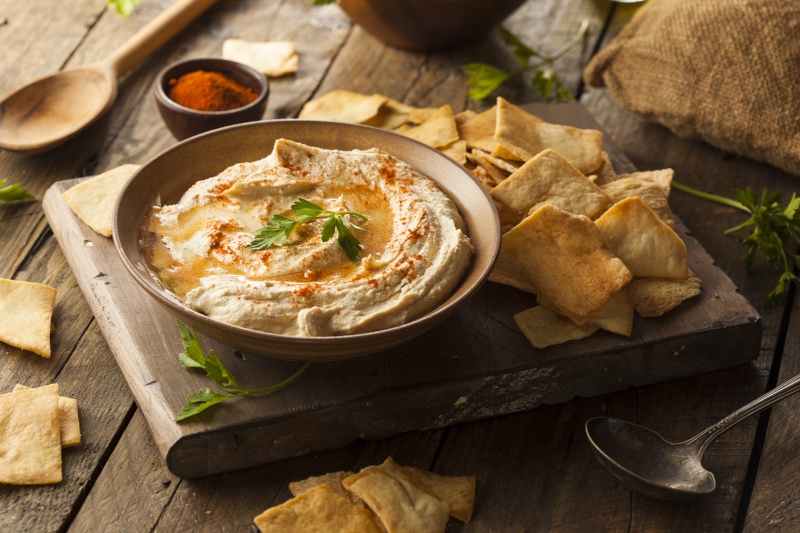 During the festival, the restaurant will dish out six different flavours of hummus including pistachio, Beiruti. Spread it on your bread or eat it as is!
The Iftar spread consists of authentic Arabic cuisine. Priced at AED 139, the Iftar is available throughout Ramadan, from sunset until 10:00 pm.
Deets
Location: DoubleTree by Hilton Hotel Dubai Jumeirah Beach
Timings: 12noon – 2am
Cost: AED 300 for two
Contact: 0551668092