Actor Hina Khan visits the gullies of Goregaon in Mumbai with Curly Tales Editor and Host, Kamiya Jani in the recent episode of Tere Gully Mein. The duo talk about food, travel, Hina's time in Bigg Boss and her throwback memories of Mumbai. Hina, who loves to travel also shares if she can take up solo travelling and talks about her favourite Curly Tales show. Well. there is a lot to discover in the latest episode of Tere Gully Mein with Kamiya Jani and Hina Khan. Take a look.
Hina Khan Talks Of Her Travel Memories
On being asked about travelling, Hina Khan says, "I love to travel. I think travelling makes you a better person in life. I have had the experience of meeting people with great hospitality. Of course, I faced racism, and elitism, all of these happen when you travel across various cities and countries. So, eventually, all these experiences, when you meet these people, they make you a make better person. So, I want to travel the world and I will keep doing it."
Also Read: Hina Khan Survived On Just 2 Bananas Daily For 4 Months During Initial Days Of Shooting Yeh Rishta In Mumbai
Hina Questions Kamiya; Talks About Her Favourite Show On Curly Tales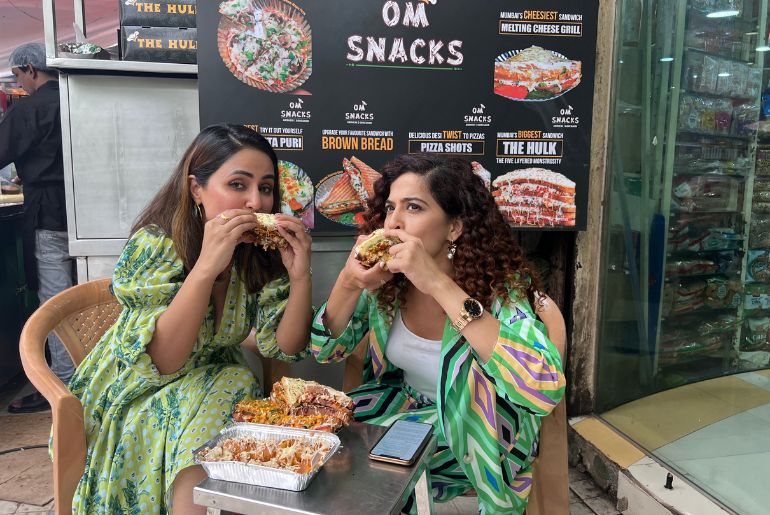 After speaking of her travel experiences, Hina goes on to ask Kamiya about her travelling adventures. On being asked about solo travelling, Hina nods and talks about the solo female traveller show on Curly Tales. Hina says, "You got to introduce the girl to me, to inspire me, and to give me the courage. I am somebody who is very outspoken and I am not scared. And in Khatron also, I just did it. But, solo travel se mujhe bohot daar lagta hain. I don't know why. I have this fear of travelling solo. I feel I can't trust people. Toh abhi tak mein contemplate kar rahi hoon."
Well, there are more things to be discovered about actor Hina Khan. We are sure you'll fall in love with her personality even more after watching the recent episode of Tere Gully Mein on Curly Tales.