The best place to unwind away from the hustle and bustle of life is for sure a beach. Beaches are totally a blessing most states in India are famous for the beaches there. Karnataka is a state which is blessed with the cleanest and most amazing beaches. Similar is the Honey Beach in Gokarna, Karnataka. It is a hidden gem and an unexplored beach which you should definitely visit. 
Serenity Found In Gokarna
The beaches have lost their serenity these days with everyone flocking there together. If you too are missing the serenity, you must visit Honey beach in Gokarna. Gokarna is a small town in Karnataka but is home to some of the best beaches in Karnataka. The beaches in Gokarna are very famous and that's why are crowded most of the time. But Honey beach is totally unexplored. 
View this post on Instagram
Secluded, Beautiful, Pristine
Honey Beach is a hidden gem. It is one of the most beautiful beaches with blue sparkling water. The beach is secluded as not many people know about it. The pristine sand on the beach makes it more beautiful. The best part is that the beach is super clean and serene. The waters are blue and the clearest. The beach is just 4 Km away from Gokarna in the Honnebail village. 
Blissful Sunset
This beach is the perfect spot to sit down on the sand and look at the blissful sunset as the wind plays with your hair as the gushing waves simply add music to this amazing visual.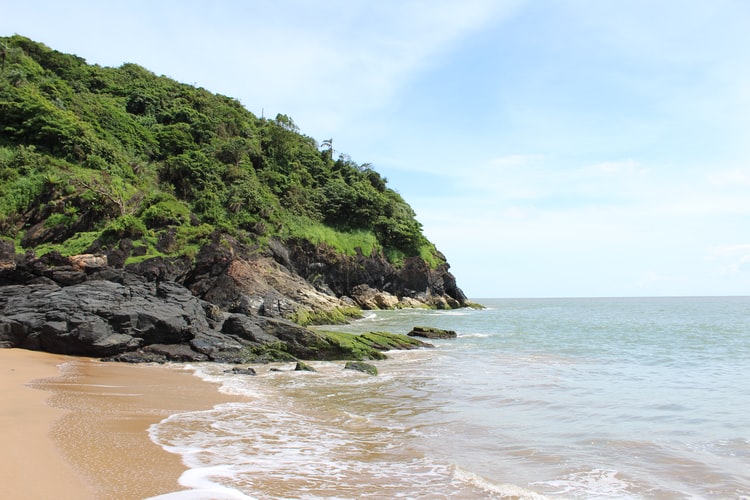 Also Read: 5 Blissful Beaches Near Udupi You Should Add To Your Bucket List