Look who is back again on a fun episode of Sunday Brunch hosted by Curly Tales Editor-In-Chief Kamiya Jani! Our guest on this episode is none other than Huma Qureshi and she shared more of her food and travel diaries on this Sunday Brunch episode. She often visited Kashmir during her childhood days and she has so many fond memories of the beautiful destination. And she talked about her stories from back then here! So let's take a look at what this episode has in store for us.
Huma Qureshi Enjoyed Gorging On Kashmiri Noon Chai And Local Breakfast During Her Childhood Vacations In Kashmir
The Bollywood actor travelled to Kashmir every summer holiday to meet her nana-nani. She has so many incredible memories of exploring Kashmir with her family. When in Kashmir, Huma always enjoyed sipping on Kashmiri-style pink Noon Chai and local Kashmir breakfast. To experience and know all about any place, relishing in local food is surely a must!
Also read: Here's Why Huma Qureshi Didn't Get A Tattoo Done | Curly Tales
Well, if you are planning to travel to Kashmir anytime in the future, make sure to try some Noon Chai and of course, more delicacies of the local cuisine.
The Bollywood Actress Has Taken Trips To The Mountains All Throughout Her Childhood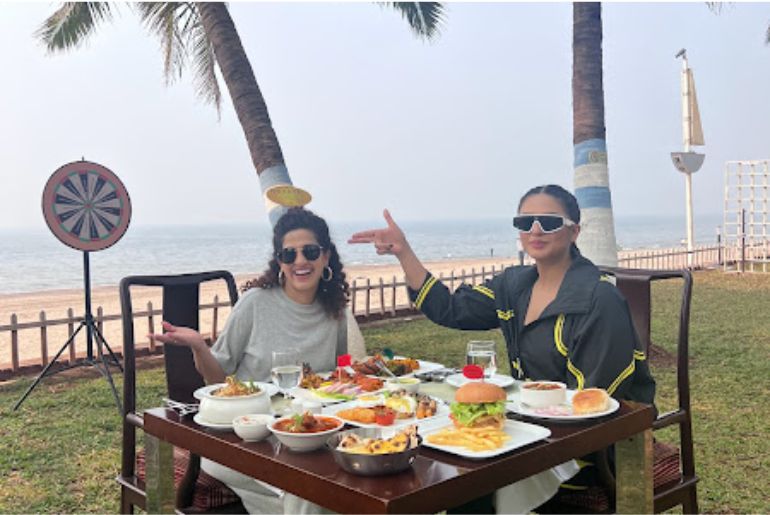 Huma travelled to Kashmir so many times and has explored the mountains so much in her childhood that she now only wants to be next to the beaches. If you ask her now to choose between beaches or mountains, she will choose beaches. Well, it is always a huge task to choose between beaches and mountains for everyone. What kind of a traveller are you, a beach person or a mountain person?
Also read: Huma Qureshi Had Once Kissed On A Beach | Curly Tales
In this Sunday Brunch episode, Huma Qureshi and Kamiya Jani cycled across Juhu beach and later enjoyed a lavish spread of lip-smacking dishes. From biryani to burgers to keema, the spread included everything.
To know more about Huma and her fun food and travel diaries, you need to watch this fun episode of Sunday Brunch. And to enjoy more such content, click on the subscribe button on the Curly Tales YouTube channel.
Cover Image Courtesy: Internal, Pixabay