It's a proud moment for India as India's leading startup catalyst T-Hub inaugurates the World's largest innovation campus in Hyderabad. On Tuesday Chief Minister K. Chandrasekhar Rao inaugurated the new, second phase building of T-Hub in the city. It's a single component built-up space of 5.8 lakh sq ft on the campus. The new facility focuses on supporting over 2, 000 startups. This innovation campus will also act as a platform to put India's innovation ecosystem on the global stage. Read on to know more about the inaugural event of the world's largest innovation campus.
The Innovation Campus Is T-shaped, With A Total Built-up area of 5,82,689 Square Feet
Telangana Chief Minister K Chandrasekhar Rao, on June 28, is seen inaugurating the new facility of the T-Hub at Raidurgam, Gachibowli. Behind this incredible project is the Technology start-up incubator T-Hub, prototyping center T-Works and the IMAGE Tower. The structure of the facility is in a T shape and has a total built-up area of 5, 82, 689 square feet. IT and Industries Minister K.T. Rama Rao reveals that a 2.3 million sq ft built-up space will develop on the 18-acre campus. He even goes on to reveal how he sees the idea panning out over the next 18-24 months.
Also read: Amarnath Yatra 2022: Healthy Food Menu Released For Devotees, Fast Food Banned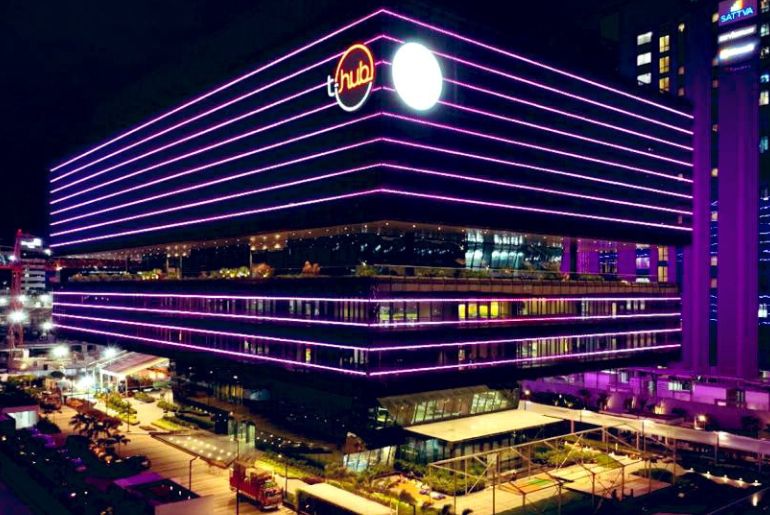 T-Hub And Its Next Five-year Plan
The new phase of T-Hub will mostly focus on internationalization and capacity building with new foreign partnerships with Bangladesh and Uzbekistan. And as a part of its next 5-year plan, T-Hub aims to impact at least 20, 000 startups through its various program interventions. "T-Hub has evolved from a startup incubator to an innovation hub in India and beyond in the past six years. It has emerged as a strong organization that is focused on outcome-driven initiatives. And it is well-positioned to back the global aspirations and ambitions of our entrepreneurs," Telangana Chief Minister K Chandrashekar Rao reveals. As for T-Hub, it is seen supporting more than 1, 800 startups and over 600 corporates like Facebook, Boeing, Uber, etc till now. And now their next five-year plan is to grow more and help shape sustainable business models.
"The next spurt of growth, employment and enterprise will come from #startups" said @KTRTRS, and #THub aims orchestrate this with access to 6M's (Money, Methodologies, Market access, Mentorship, Motivation, Manpower) & 2P's (Partnership, Policy advisory). #InnovateWithTHub https://t.co/3NhfLYuUBx

— T-Hub (@THubHyd) June 29, 2022
Also read: Delhi's Indira Gandhi International Airport Is Even Bigger Than Vatican City
View this post on Instagram