I am a resident of Shillong, currently located in Mumbai. But in my last visit to Shillong, I made it a point to explore all the most-talked-about theme cafes in the city. While I was highly impressed by all of them, this one ML05 Cafe blew my mind. I still wake up dreaming of chomping on the delicious momos and noodles in this Cafe in the most picturesque location.
A Cafe Set Amid A Lust Green Forest
When it comes to a 'meal with a view' this Cafe ticks all the boxes. It is set amid a forest surrounded by a lush green landscape. Trust me when I say you will never see more green in your life. I was in awe of the place right from the entrance. The road approaching the Cafe passes through a small patch of a very dense growth of gigantic pine trees, each at least more than 100s of years old. Besides, there is a pond right in front of the Cafe full of water lilies. The entire set up was straight out of a storybook.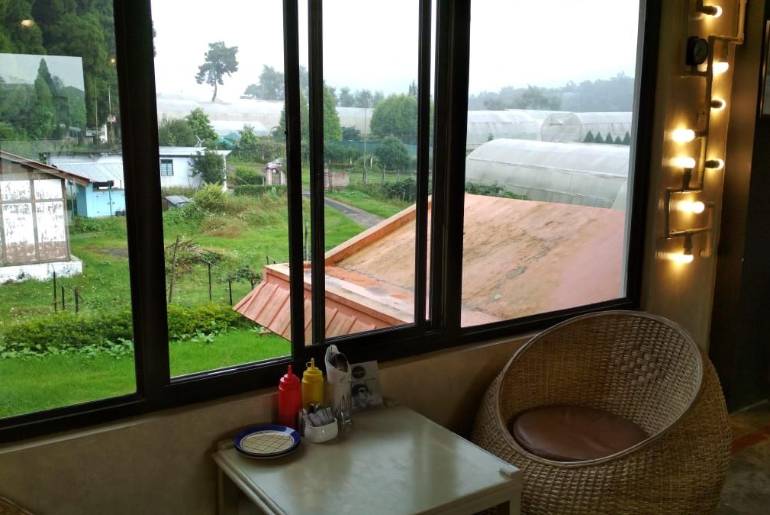 The Decor Is Full Of Automobile Spare Parts
So, why the name ML 05? ML 05 is the vehicle registration code for all vehicles in Shillong District. The decor is reflective of this and aimed singularly for automotive buffs, both young and old. The space is littered with spare parts of automobiles and a real Royal Enfield Motorcycle hanging from the roof. India's First Natural Ice Cafe In Ladakh At 14000Ft Is The Coolest Place On Earth.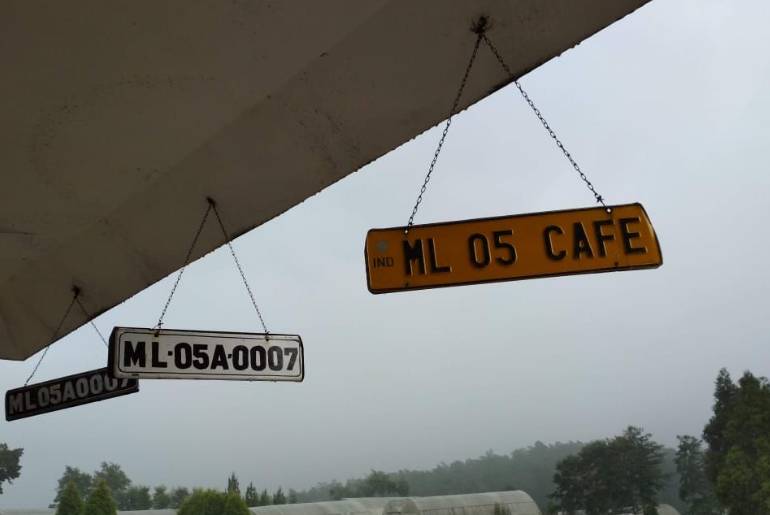 Unique Sit-Down Arrangement With Mattresses & Cushions
I found the sitting arrangements extraordinarily unusual and unique. They have a set up for sit down meals with mattresses and cushions and pillows along with the bamboo chairs and tables. The place looks rather dreamy with all the fairy lights in the evening. I would say, this is one of the most Instagrammable locations in whole of Shillong.
Also read: I Lived In Shillong For 20 Years And These Are The Hidden Gems I Discovered!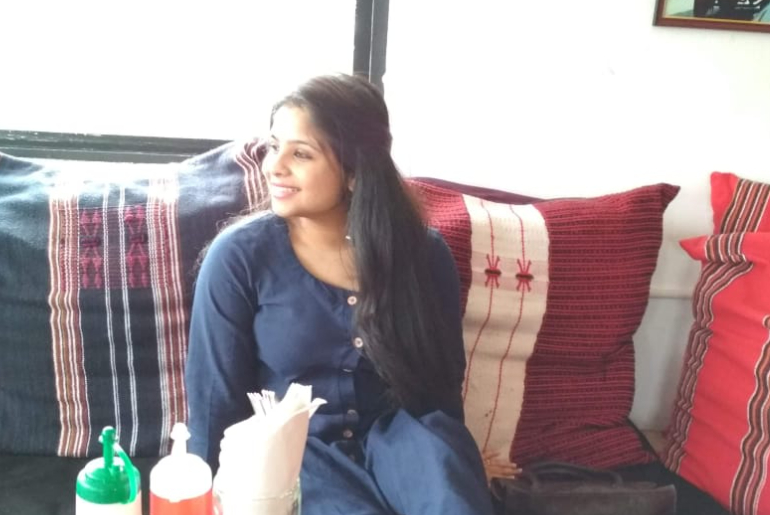 Food Menu – Momos & Burnt Garlic Noodles To Die For
If you do not already know, let me tell you, Shillong is every momo lover's paradise and almost all cafes and restaurants here serve them. Momo being my favourite, I tried the ones in ML05 cafe too, and I must say, they were terrific. Unlike other places, the momos served here are bigger in size. The momos came in bamboo cutlery, and I especially loved the presentation. Plus, their Chilli Garlic Noodles is to die for. Yashwant Place Located Above A Russian Market In Delhi Serves The Weirdest Momos! Do You Dare To Try?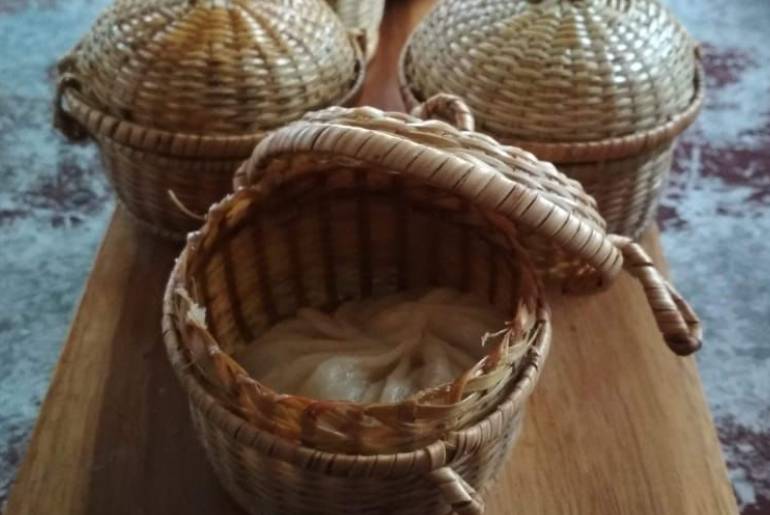 The food and ambience of ML05 make it a must-visit, especially for the momo and nature lovers.