We just found the 'coolest' place on earth! (literally) India's first natural ice cafe is now in Ladakh and all we can say is take our money! Imagine being surrounded by thick ice in the midst of the majestic Himalayas, and sipping on to a cup of hot, steaming chai! Sounds like a dream, right? Well, not anymore. Located at a height of 14,000 ft, the Ice Cafe is located on the Manali-Leh highway, and looks like a place straight out of a Disney movie! (Elsa's Castle!!)
Also read: Ladakh To Become India's Astro-Tourism Hub; Tourists Can Stargaze In Pollution-Free Sky
You Can Enjoy Local Noodles Inside The Ice Cafe
It was created during the winters, using a natural process, by the Border Road Organisation officials and some locals. Inside the giant ice-stupa, is a restaurant, where you can order and enjoy local noodle dishes and different hot beverages. Stay On Top Of The World At India's Highest Altitude Hotel In Ladakh Overlooking Pangong Lake.
The Magical Formation Of The Cafe
These artificial glaciers are the most effective method of water conservation in high desert regions. They are formed by running pipes under the frost lines, and then pushing water out from these pipes into the cold air that causes itto freeze and fall as ice. Sounds magical, doesn't it?
Also read: This Remote Hamlet In Ladakh Gets Electricity For The First Time In 73 Years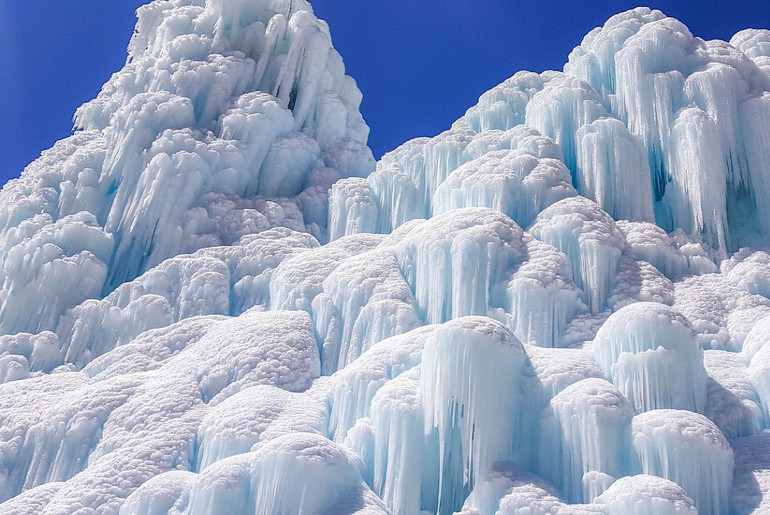 The owners intend to use the cafe's income for organizing pilgrimage trips for 90 aged people in the village. The innovative idea of these people just made us update our travel bucket lists! What about you?