There are few mithais out there that are better than gujiyas because they make life sweeter. Holi is still a pretty good reason to head to your favourite sweet shops to load up on gujiya, malpua, and more. But if you are going all out on mithais this Holi, these iconic sweet shops in Delhi will make your celebrations extra sweet. 
1. Nathu Sweets
This iconic sweet shop has many outlets all over Delhi. They offer different varieties of gujia but be sure that you reach early as the sweet treats run out very soon. The shops get super crowded, especially around Holi. Here are 5 Delectable North Indian Sweets That Come From The Mughal Kitchens.
View this post on Instagram
2. Chaina Ram Sindhi Confectioners
They are in the city since 1901 and no one makes gujiyas better than them. They have been delivering great taste and quality since their existence and we totally recommend you to get your gujiyas from here. Forget Chandni Chowk Food Walks! We've Got The Ultimate Foodies Guide To GK 1 M Block In South Delhi!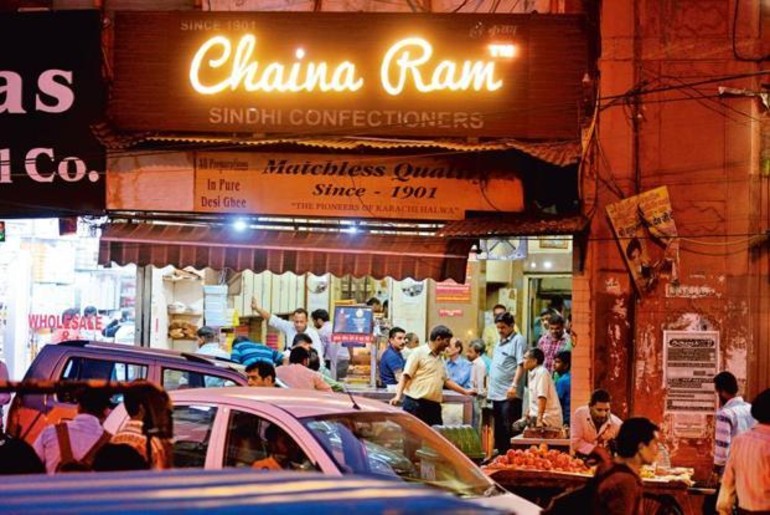 3. Ghantewala Halwai
If you have been to Chandni Chowk, there is a very slim chance that you did not try the delicacies in Ghantewala Halwai. This is one of the oldest Indian sweet shops established in 1790 and has catered even to Mughal Emperors. And while the legendary shop is known for its Sohan Halwa, the gujiyas here are to die for! Also pack some Pista Burfi, Motichoor Ladoo, Karachi Halwa, and Makkhan Choora from here. 
4. Tewari Sweets
Anyone growing up in Lajpat Nagar, you'd agree that this mithai shop has the most amazing motichoor ke ladoo on offer. But what you may not know is that they nail their Holi special gujiyas too! But be sure that you don't wait for the day of the festival to get your sweets as this place gets really crowded after that.
View this post on Instagram
5. Evergreen
Evergreen has been evergreen in Delhi and has been operating since 1963. And while it started as a sweet shop offering a wide variety of mithais, it is also a multi-cuisine vegetarian Indian restaurant now. But they still offer some delicious Gujiayas which are an absolute must-try.
View this post on Instagram
6. Gulab
If you are based out of East Delhi, Gulab is your heaven for lip-smacking gujiyas. If you must add calories, it might as well be worth and Gulab promises you just that. Pack a box of their mawa gujiya for yourself, because two pieces won't be enough!
View this post on Instagram
Also read: Best Sweet Shops In Delhi That Will Cure The Pain In Every Sweet Tooth
The joy of sinking your teeth in gujiyas doubles up especially on a special occasion like Holi. Agree?