"Ek Garam Chai Ki Pyali Ho", well this is undoubtedly our jam at a railway station. A cup of piping hot tea is just the refreshment we'd need while we wait for our trains. But the next time you'd visit the railway station, your chai will taste more flavoursome, thanks to it being served in a kulhad( earthen cup) rather than a plastic cup. In a bid to make India plastic-free, Indian Railways will now serve chai in kulhads at all railway stations across the country. So anyone up for a kulhad full of chai?
Railway Stations In India To Serve Chai In Kulhads Instead Of Plastic Cups
On November 29, Union Railway Minister Piyush Goyal stated to Livemint that 400 railway stations in India already serve tea in kulhads. He revealed that the government plan to implement the same across the country to make India plastic-free. Goyal states "There are nearly 400 railway stations serving tea in Kulhad (earthen cups). We are making efforts to implement the same across the country as part of the Indian Railways contribution in making India plastic-free. It'll also generate employment."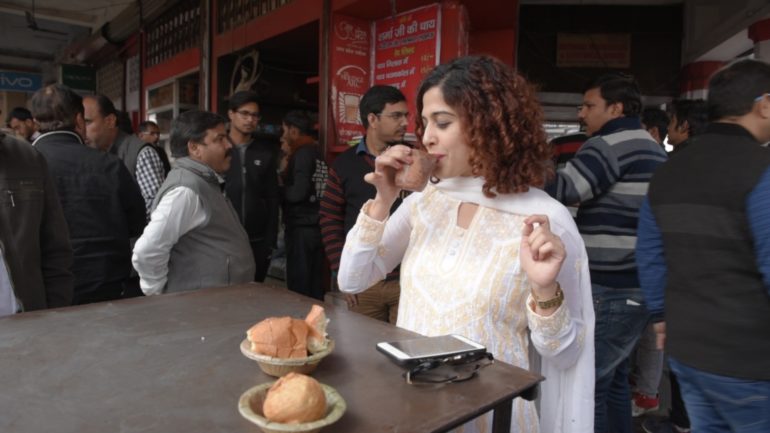 Also Read: Pakistan's Viral Chaiwala Launches His Own Cafe In Islamabad
According to Deccan Herald, former Railway Minister, Lalu Prasad Yadav first introduced kulhads in railway stations in 2004. He implemented this to provide mass employment to kulhad makers. But unfortunately over the years kulhads were replaced by plastic cups. The high cost of kulhads in comparison to cheap plastic cups was one of the reasons. Over and above there was also a short supply of kulhads.
Also Read: 7 Chai Spots In India Every Chai Lover Should Visit
Currently, 400 Railway Stations In India Serve Chai In Kulhads
But in 2019, Nitin Gadkari, Road Transport Minister, wrote to Piyush Goyal to make kulhads compulsory in 100 railway stations. Deccan Herald reports that Gadkari also suggested that state transport undertakings and airports that have tea stalls can use kulhads instead of plastic cups to serve chai to customers. Currently, 400 railway stations in India serve chai in kulhads. And we hope in the future many more stations follow suit. Infact, serving chai in eco-friendly kulhads will not only enhance the flavour of chai, but also take India on a plastic-free route. Meanwhile, chai lovers can check out the history of chai through this video below.