The Happiest Country in The World, may not be such a happy one now for Indian tourists. Well, Bhutan now has a major shift in its policy, due to which the country is planning to levy charges on regional tourists from India, Bangladesh and Maldives – just like they do other countries. These countries to date are exempted from any charges. But now the new draft likely to be finalised by the Bhutanese Cabinet next month was talked through by the foreign minister Tandi Dorji and the External Affairs Minister S. Jaishankar, over meetings in Delhi. Yes, fellow Desi travellers, Bhutan might become expensive in the near future.
What's In It?
The draft prepared by the Tourism Council of Bhutan (TCB) states that the new charges have been demanded by the sharp influx in tourists from India, who cross over the land boundaries. Director-General of TCB Dorji Dhradhul stated to a reputed news agency that the essence of the "High Value, Low Impact" policy ( also known as "High value, low volume" policy) is to monitor the tourist arrivals in Bhutan on the basis of the country's capacity to cater to them. The policy was under threat due to the rapid increase in the tourists, around 10 times more than in the past decade.
The provision of free entry for Indian tourists into the country has now come to an end. Bhutan recently announced that it will levy a charge of ₹1,200 each per day from July 2020 onwards. There will also be a cost of ₹600, which will also be levied on children who are travelling to Bhutan.
In 2018 out of the 2,74,000 tourists visiting Bhutan, around 2,00,000 tourists were from the said region and a whopping 1,80,000 were from India. And now with this new policy of Indian tourists having to pay charges to visit Bhutan, there are concerns over Indian visitors facing hassles for the same. Tourists from India, Bangladesh and Maldives can enter Bhutan free of cost till date. International tourists, on the other hand, have to pay around $250 (₹18,000 approx) as a minimum charge per day per person. This includes $65( ₹4672 approx) per day "Sustainable Development Fee", and $40( ₹2875 approx) visa charge. But now, the international tourists might have the last laugh as Indians can no longer cross over Bhutan without fees and without visas. According to the new policy, Indians could be charged Sustainable Development Fee, as well as a "permit processing fee."
Also Read: A 7 Day Detailed Itinerary For Bhutan Under ₹50,000 Trip Cost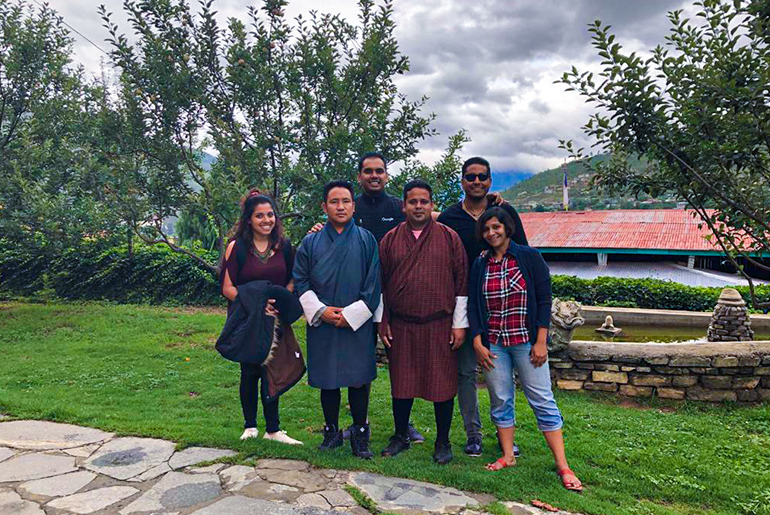 Other Measures To Be Taken
Director-General of the Tourism Council of Bhutan, Dorji Dhradhul stated that the new charges would allow tourists from India to grow in a sustainable manner rather than being aimed at cutting them down. Apart from the new charges the Bhutanese government also wants to stop regional tourists from residing at low rent accommodations offered online. This has led to the rapid growth of unregulated homestays and guesthouses in the country. The Bhutanese government even wrote to AirBNB mandating that only rentals certified by the Tourism Council of Bhutan should be posted.
These measures are taken to mainstream regional tourism and bring it on par with the tourism policy for international tourists. Bhutan generates its revenue from hydropower and tourism so they both are important revenue sources for the country. So every policy is taken keeping in mind the well being of the country and its tourists. However, experts do state that the new measures could discourage Indian tourists visiting Bhutan from bordering states like Assam and West Bengal.
What's More?
Former Ambassador to Bhutan Sudhir Vyas stated that the new fees will act as a check on mass tourism of the type the country sees from India during the festival season. It will also address the challenges Bhutan is currently facing from uncontrolled tourism. Bhutan has faced a serious of incidents where Indian tourists were disrespectful to their culture and historical monuments. One such case was when an Indian Biker Was Detained In Bhutan After Video Of Him Climbing Memorial Stupa Went Viral  Local Bhutanese Papers have overtime criticised Indian tourists who visit shrines unaccompanied by local guides for disrespecting their culture and traditions.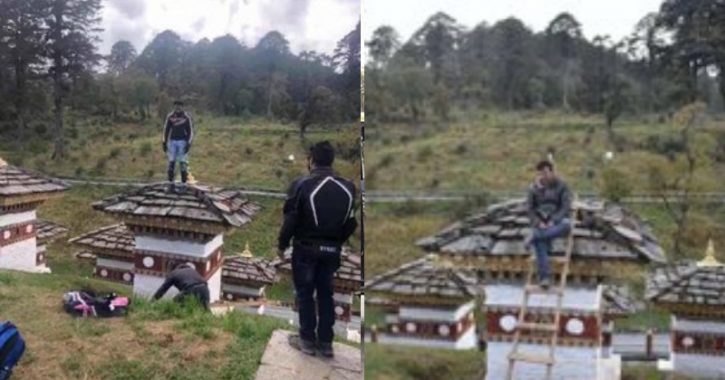 Well whether it's due to those disrespectful Indian tourists or the problem of uncontrolled tourism that  Bhutan is facing, Indian tourists might have to face the brunt of these new policies. The Foreign Minister Dorji will be visiting India this week to finalise these planned changes and even discuss issues over hydropower tariffs, riverine connectivity in the region, electricity deals with Indian and Bangalore apart from the tourism concerns. Well, let's keep our fingers crossed and hope that the new policy changes, will continue to put a smile on our faces when it comes to visiting the Happiest Country In The World. Also, check out Anushka Sharma And Virat Kohli Bring In The Birthday With A Hike In Bhutan