Under 140 Characters 
This Saturday – 16th June – go bar hopping at Phoenix Marketcity in Pune and have a poppin' good time!
What Is It?
Beautiful people of Pune, we come to you bearing wholesome news. We are quite intentional with our use of this peculiar term. 'Wholesome' because what if we told you, this Saturday night – 16th June, you could go bar hopping for a meagre sum of ₹699 at Pune's Phoenix Marketcity.  We're also offering 5 couple passes to the event inclusive of free entry + 10 drinks + 2 appetizers. Before you succumb to complete joy, let us assist you in doubling it. Read on!
Also read: 7 Amazing Dishes To Try In Pune This Week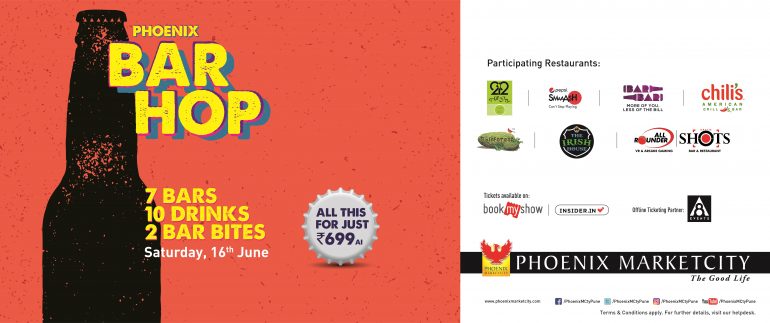 What's In It?
You not only have 7 bars at the Phoenix Bar Hop to sculler to, but you also get a total of 10 drinks along with 2 bar bites/starters. (Whaaaaattt!?) And no, you're not paying any extra shilling for all of the above (all this is included in one pass for ₹699!). Plus we've got another great deal for you – if you're booking for 10 or more people, group bookings will cost you only ₹560 per pass with the same offers included! 
Add to this some gorgeous live music by the Bollywood band, Silk. I don't know what gets better than this. I mean, you have sparkly booze at your service, then there are friends that concoct some sassy conversations and there's food on- the-go.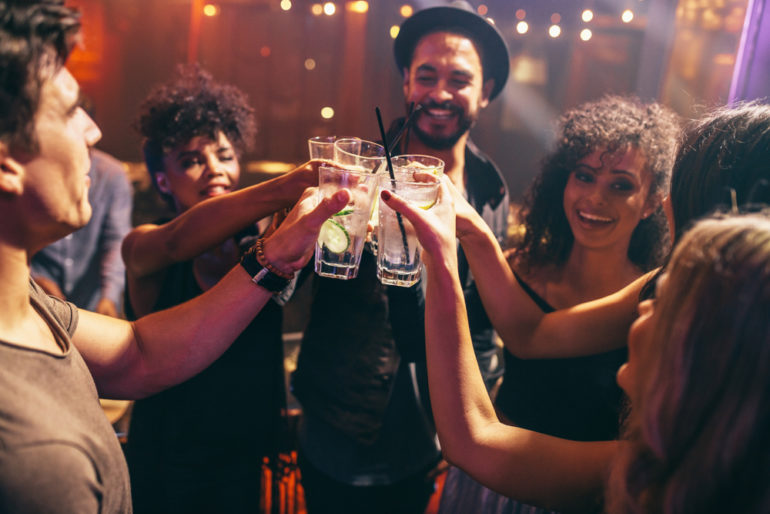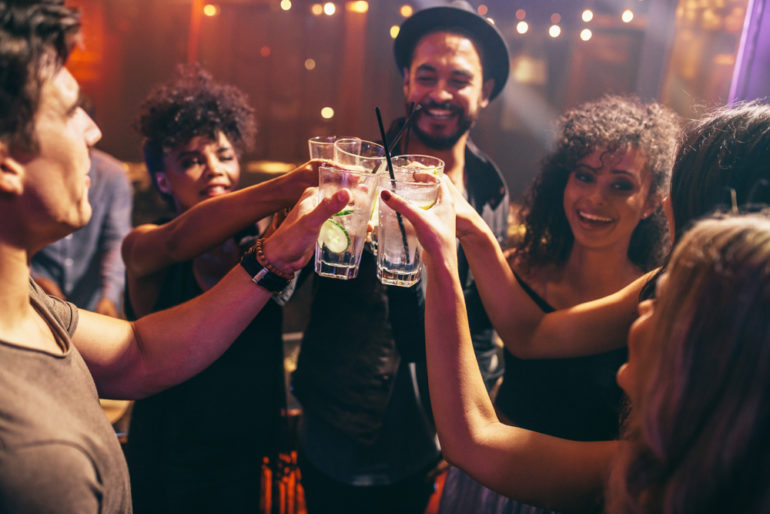 Now that we have you around our little pinkie, let's get into the details. The on-ground registrations will be held from 1p.m. to 6 p.m. on the 16th of June, at Phoenix Market City. The event will be hosted from 5 p.m. to 8:30 p.m. post which you could take off your shoes and sway to some Silk music. If you're like us then you'll probably still be hungry and if such is the case, you could just order something from the A la Carte menu at any of the 7 pubs in the circuit.
#ContestAlert – Now you stand a chance to win 5 couple passes for Phoenix Bar Hop at Phoenix Marketcity in Pune on 16th June. Click on this link to participate!
Also read: 10 Quirkiest Dishes You Gotta Try In Pune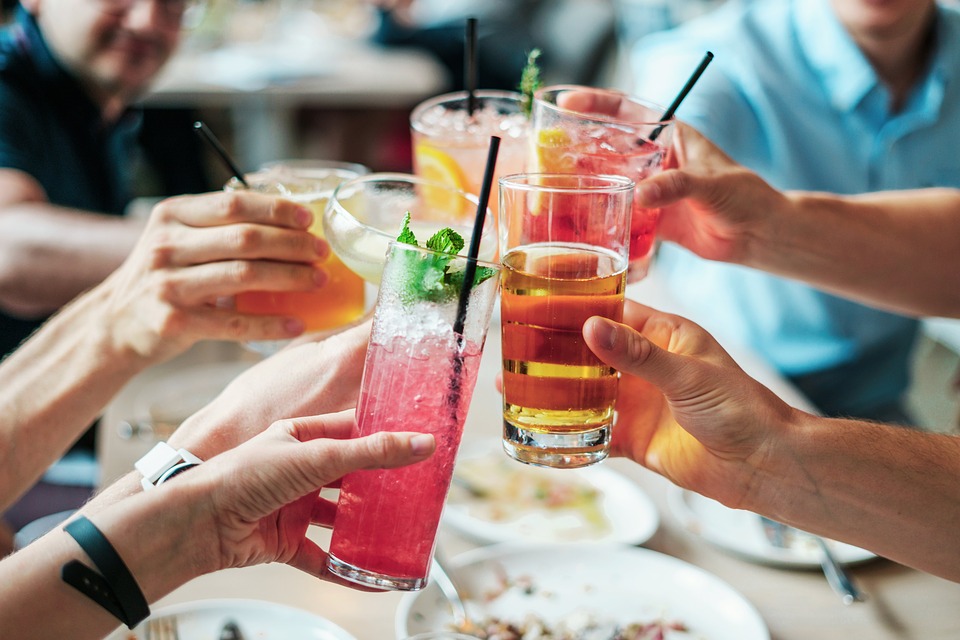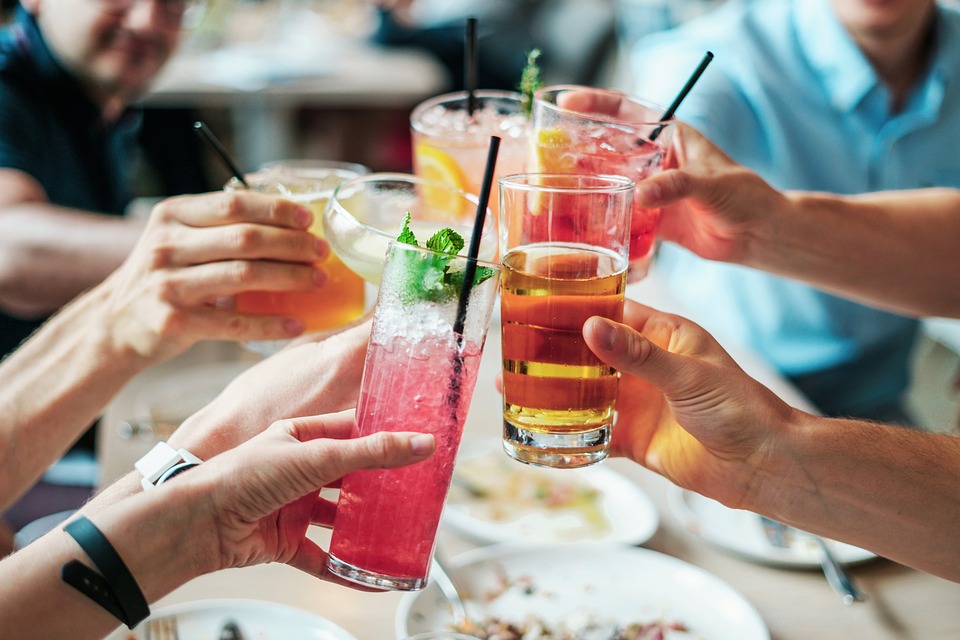 Deets
Date: 16 th June, 2018
Tickets: Book here
Location: Phoenix Marketcity – Pune
LIKE Curly Tales on Facebook | Instagram| Twitter
You can subscribe to our newsletters