Indian Railway Catering and Tourism Corporation launched an exclusive package to fulfill people's dreams of travelling on a luxury cruise. This river cruising experience is surely going to be one of a kind. Under this package, all the tourists will cruise across unexplored destinations of India and experience great hospitality and create memories for a lifetime. The name of the package is 'Antara River Sutra Cruise' and will start in different weeks of September and the last quarter month of 2022.
All You Need To Know About This 3-Day Luxury Cruise Package
The Antara River Sutra Cruise package will take the guests on a luxury cruise ride to different destinations. It will be a 2 nights/ 3 days trip starting from Kolkata and then moving forward to explore other parts. Under this package, the guests will get to wander so many places and also have the fun of spending time on a cruise. Many people dream about touring on a cruise but most cruises cost huge unlike the one by IRCTC.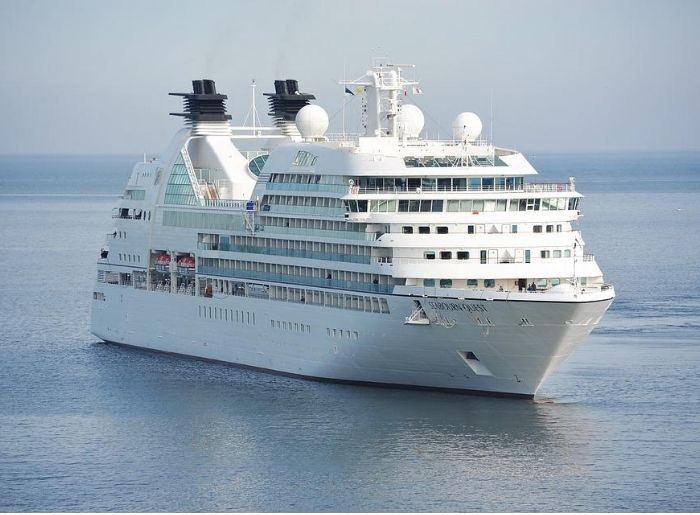 The dates for the cruise journey are 9 September, 23 September, 7 October, 20 October, 4 November, 25 November, 9 December, and 16 December 2022.
The journey of the Antara River Sutra Cruise will begin from Botanical Jetty, Kolkata.
All the destinations covered under this package are Phulia, Bansberia, and Chandernagore, starting from Kolkata and ending at Kolkata.
Also read: IRCTC Might Ban You From Booking Train Tickets If You Don't Do This
View this post on Instagram
The 3-Day Itinerary Of This Trip
Day1 starts with leaving the Botanical Jetty while sipping on a beverage and following it with a brief of safety guidelines. The luxury cruise will move towards Phulia. Tourists will spend the evening chatting, bonding, and maybe playing Tambola. In fact, there is a lounge dedicated to a movie screening. End the day by relishing the Cruise Director's Gala dinner and also the welcome reception.
Day2 begins with witnessing the magical nature, flora and fauna by the Ganges river and indulging in a hot cup of beverage and breakfast. From Phulia, the luxury cruise will embark on Bansberia. During the late afternoon, the cruise will come to a halt after reaching Bansberia. For some sightseeing and nearby travel, the tourists will explore some locations. They will be taken to Hangseshwari temple and an octagonal pillared terra cotta work. After the short trip on the land, the cruise will again and this time it will sail towards Chandernagore. During dinner time, traditional Baul singers will be present to entertain the guests.
Also read: IRCTC Launches A 7-Day, Low-Cost Himachal Package Covering Shimla, Kullu And Manali
The third day starts with witnessing the French Colonial heritage and having tea/coffee and breakfast. The cruise will stay anchor and the tourists will take a tour of the French Colonial heritage and architecture at Chandernagore. The cruise will start sailing towards Kolkata and end the journey with disembark from Botanical Jetty.