Indian Railway Catering and Tourism Corporation has launched another offer yet again to ease the process of travelling and exploring various parts of India. This time, IRCTC is back with an exclusive offer where people can book rooms of their choice at extremely low prices. In fact, the pricing starts as low as ₹600. Now travelling to the hot Indian destinations is not going to be a burden on your pocket if you book your stay from the IRCTC website and utilise all their benefits.
Book Your Hotel Rooms From IRCTC
Visit the website of IRCTC tourism and check out the greatest and the most exclusive deals and offers while booking hotel rooms in different destinations in India. The rooms are mostly for 2 people and the rates are exclusive of taxes. Also, a point to remember is that the service charge policy is different in every hotel. Also, you will get various options for including breakfast within your price range. Guests have to pay a different price for the room if they want breakfast and the price changes if they are not willing to opt for breakfast.
#Book #rooms with #IRCTCHotels gives you best deals. You can find room of your choice and #price starts as low as Rs.600. For #booking #benefits & #offers, visit https://t.co/YkHDZXH6x4@AmritMahotsav

— IRCTC (@IRCTCofficial) May 12, 2022
Also read: IRCTC Might Ban You From Booking Train Tickets If You Don't Do This
On visiting the website, people can sort out hotels by their desired price ranges. After sorting and searching for the perfect hotel you can simply book it for your getaway. The hotel booking facility by IRCTC is available in various parts of India. They cover places such as Indore, New Delhi, Digha, Madurai, Haridwar, Katra, and Raipur.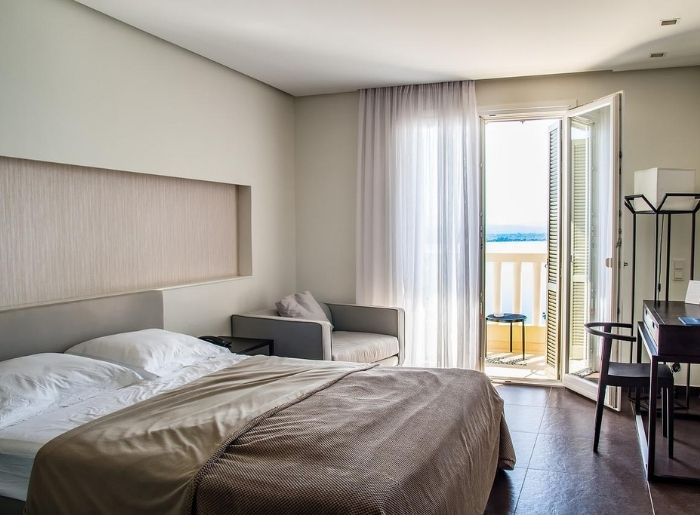 Also read: IRCTC Launches A 7-Day, Low-Cost Himachal Package Covering Shimla, Kullu And Manali
To book the hotel you can visit their website and book your stay on your preferred dates. All kinds of contact details will be available on the hotel website.