Jacqueline Fernandez stepped into Mumbai for growing her career further. She received her first modelling assignment & headed to India. From her journey back then to now, Jacqueline talks of her memories from the roads of Mumbai, her favourite long drive destination, her favourite Sri Lankan delicacy, growing spirituality and exploring the temples across India. In the latest episode of Sunday Brunch With Curly Tales, our Chief Travelling Officer Kamiya Jani interacts with Bollywood's Sri Lankan beauty, Jacqueline Fernandez as she talks about temples across India.
Jacqueline Fernandez Is In Awe Of The Temples Across India
Jacqueline Fernandez, one of the most popular faces in Bollywood today, spoke to Curly Tales Host & Chief Travelling Officer Kamiya Jani of her recent indulgences. She spoke of her growing spirituality, where she was seen wearing a Kara on the left hand, her shift to vegetarianism, and discovering the temples across India. She finds a connection between all the temples in India irrespective of being located in different parts of the country. Undoubtedly, India, being a country with thousands of temples, it is only when you dig in deeper that you will find the relevance of each place.
We can totally relate with what Jacqueline tells with being awed of the temples across India.
Also Read – Visit These Beautiful Terracotta Temples In Kolkata Before they Disappear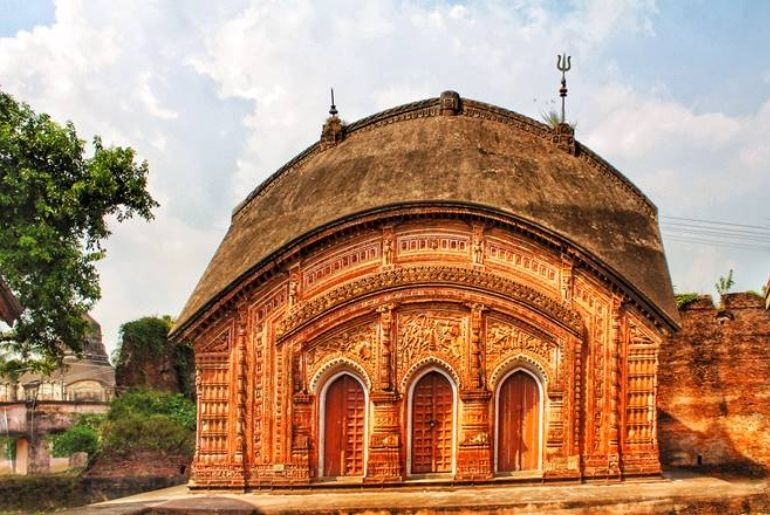 Jacqueline's Love For India
The number of temples across India is massive and to see Jacqueline Fernandez inclining towards exploring these unique and rare temples across India is inspiring. She has, from the time she stayed in India, embraced all of Indianess. And, honestly, we are so in love with her admiration for India and its places. India, being the land of cultural and ethnic diversity, it is only obvious that it draws millions into exploring the temples across India. Jacqueline Fernandez, also agrees on how there is still so much left to explore in India.
Meanwhile, do check out what she has to say regarding her upcoming films, her first experience in Marine Drive, her first shoot at Juhu Beach & tons of other exciting stories.