Under 140 Characters 
Karuna Farms is a self sustainable community and an eco-tourist spot nestled in the Palani hills outside of Kodaikanal.
What Is It?
Karuna Farms is an alternative community founded over 15 years ago promoting harmonious living in line with nature. A perfect getaway in Mother natures embrace, Karuna Farms is about 10 kilometers from Kodaikanal and only accessible by private roads. A nature getaway in true sense, this welcoming community is unaffected by what goes on in the world. There's virtually no cellular coverage, no entertainment appliances, hell there's no sign of human existence from the panoramic valley view here. Based on Yogic and Religious philosophy every thing here is built life affirming, giving a thought to the birds, the trees and the animals. The place attracts a myriad of travelers, young and old alike from all parts of the world. A perfect blend of ancient and progressive, the theme of Karuna Farms is very minimalist in amenities but sophisticated in what it has to offer. Truly  a one of a kind place, highly recommended for anyone who appreciates nature and tranquility.
Also read: Lake Ayyanakere Is A Heavenly Sight For An Offbeat Weekend Getaway Experience From Bengaluru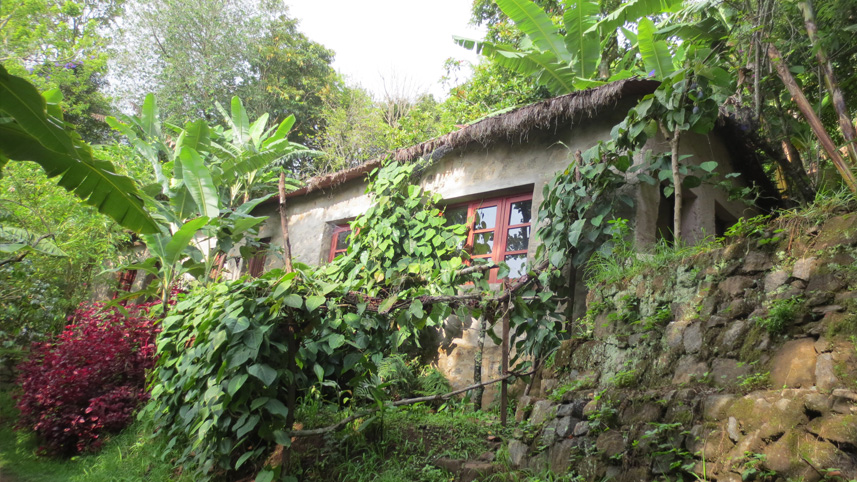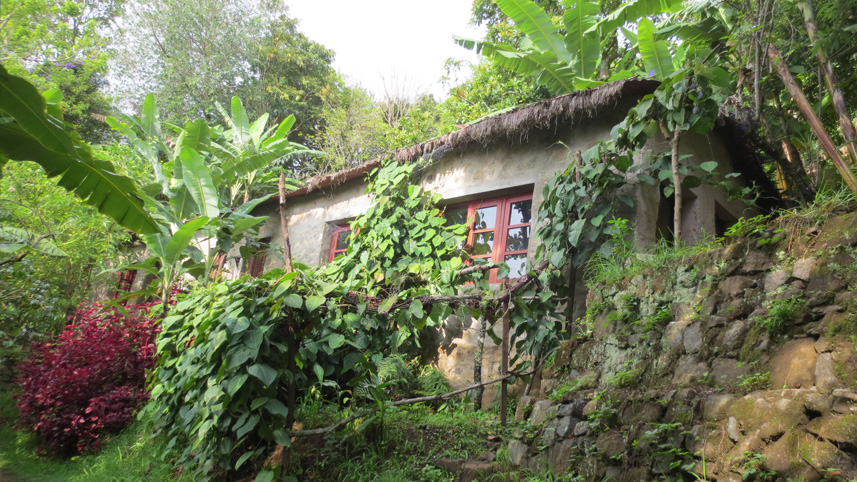 image courtesy: Karunafarm.in
Whats In It?
Karuna Farms has about 15 private houses and 3 common dormitory rooms that can accommodate about 40 visitors at any time, apart from this the community is home to a few permanent residents. Houses and fixture here are beautifully made with good quality recycled or waste materials. It is located on a remote valley slope with pathways traversable by foot only. The farm is self sufficient; it does not use energy from the national grid but makes use of solar and hydro-electric power. Food prepared here is organically grown on the property, even dairy is derived from the farms three cows Kamadenu, Tara and Gopi. The common eat and meet place Prashanti is where all the visitors gather every evening for dinner, board games, fun, music and dance. There's a beautiful Yoga studio here and a daily complementary yoga class in the mornings. The farm contains a beautiful waterfall with water pure enough too drink. Also in the farm are two beautiful panoramic spots; the rock and the sunset point, where you may like to be alone or socialize.
Also read: You Can Now Sky Dive In The Historical City Of Mysore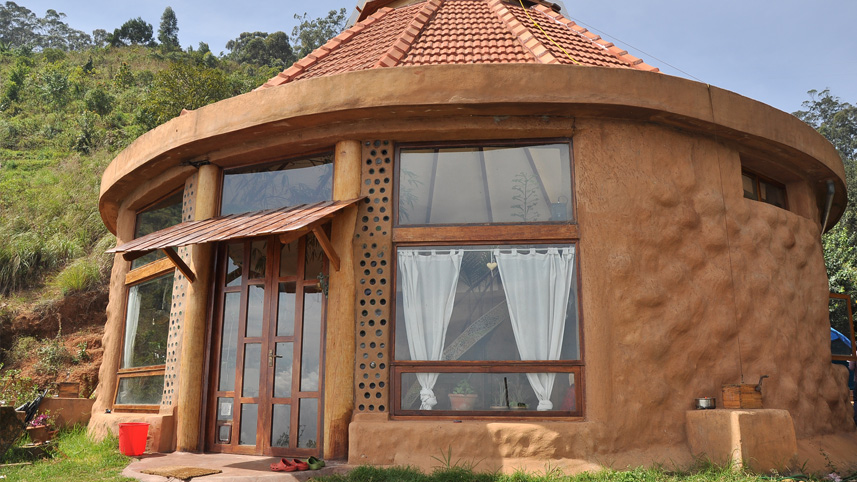 image courtesy: Karunafarm.in
Deets
13 kms from Kodaikanal, Karuna Farms is only accessible by a specially chartered jeep on a private road.
Don't forget to carry a flashlight, warm clothing, toiletries, your special medication(if any) as closest general store is many Kms away.
To make a booking click here or call on +91-75488 85455
To make a donation to their Tree plantation initiative click here 
LIKE Curly Tales on Facebook | Instagram | Twitter
You can subscribe to our newsletters