In the grandiose complex of Kolkata's Swabhumi, IHCL SeleQtions has announced the opening of its property Raajkutir, that is an ode to the Great Renaissance of Bengal. The palatial hotel resembles a traditional Bengali Rajbari. Rajbaris were huge mansions or palaces owned by aristrocrats and the wealthy strata of people in ancient Bengal. Every Rajbari used to have a spacious courtyard known as the 'uthon'. Raajkutir also has a spacious uthon, in the heart of the spectacular buildings that blend local and colonial architectures. The complex is the slice of royalty that will let you experience luxury at its best.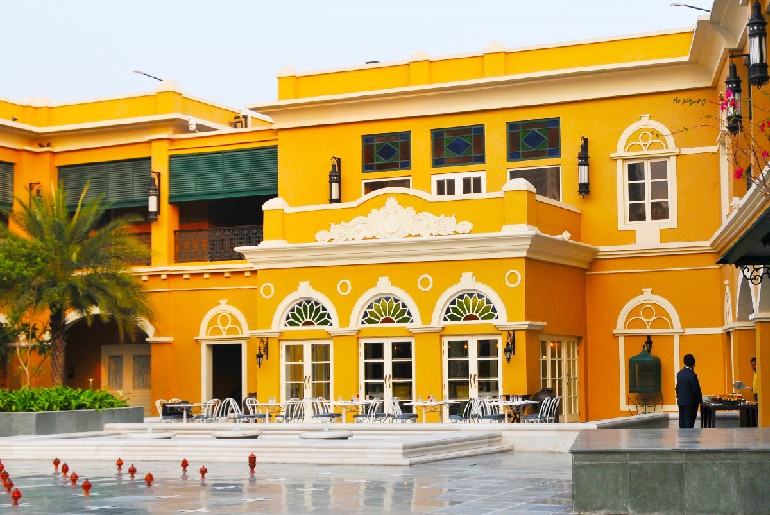 Also Read: They Say Kolkata Is Flawed, But Here Are 11 Reasons Why I Still Find The City Stunning
This Is IHCL's First SeleQtions Branded Hotel In Kolkata
The Raajkutir hotel is IHCL's first SeleQtions branded hotel in Kolkata. The heritage-style property has 33 lavish rooms and nearly 4,600 sq. meters of indoor and outdoor banqueting space. The entrance of Raajkutir has two lion sculptures symbolising royalty. After the launching of this property, IHCL can boast of a total of six properties in the city. According to a Live Mint report, Puneet Chhatwal, managing director and chief executive officer of IHCL has stated that he considers Kolkata as a major cultural and business hub and has added that the company is keen to expand its presence in East India.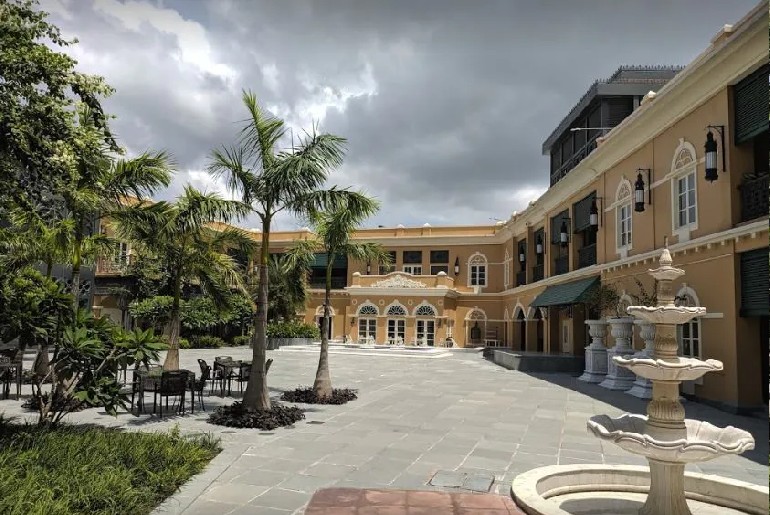 Also Read: 6 Heritage Sweet Shops In Kolkata For The Best Rosogolla, Sondesh, Chomchom & More!
Take A Dip In The Pool Or Enjoy A Rejuvenating Spa
At Raajkutir IHCL SeleQtions, guests can have a rejuvenating time indulging in the spa or taking a dip in the outdoor pool. The restaurants at the property look marvellous too, with touches of elegance in every nook and corner. Raajkutir can be an ideal venue for grand weddings, birthday parties and loads more. Right next to the property, there is a movie theatre too. Rates of staying here start at around ₹7,750 per night.