Ladakh, that attained the status of Union Territory last year, has decided to take the matters of pollution in its hands. In an attempt towards a 'Carbon Neutral Ladakh', the administration has decided to ban the use of plastic water bottles in all government offices and institutions. The aim is to turn these baby steps into a 100 percent phase out solution that make the gorgeous location an eco-friendly place.
Products Made Of Plastic Will Also Be Banned
The tourism sector is extensively moving towards sustainability and focussing on eco-friendly measures. The lockdown has made us realise the kind of trash that people generate while travelling to these serene and gorgeous location. In a recent report, it was revealed that due to the lockdown, Himachal Pradesh was able to avoid 3,000 tonnes of trash that is created by tourists.
Towards Carbon Neutral Ladakh…#Ladakh administration has ordered a ban on use of plastic bottles in govt offices and other institutions as a step to preserve Ladakh's fragile ecology & environment.#PlasticFreeIndia #MannKiBaat pic.twitter.com/2RCVsof2Rp

— Mann Ki Baat Updates (@mannkibaat) June 24, 2020
Also read: Survey: 64% Of Indians To Holiday Domestically Post-Covid; Ladakh Tops The List
For Ladakh, too, during peak tourist season, it is believed that almost 50 tonnes of trash is created by those who visit. But change starts at home. Hence, the first step has been taken to make all government offices and institutions plastic free. That would mean removal of bottles, folders, stands and similar objects. The rules will also apply to autonomous bodies and educational institutes as well. For those who essentially use these disposable bottles for drinking water purposes, they will be asked to figure out alternative and sustainable ways to do the same.
A 100 Percent Ban On Plastic Bottles July 15
The administration issued an order on June 23, 2020, that the current order is aimed towards achieving a result where they are able to ban all plastic bottle usage by July 15. Conversations with local authorities will also be initiated which will encourage them to use steel, or multi-purpose bottles that can be used for drinking water and other purposes. According to news reports, student bodies will also be encouraged to do the same.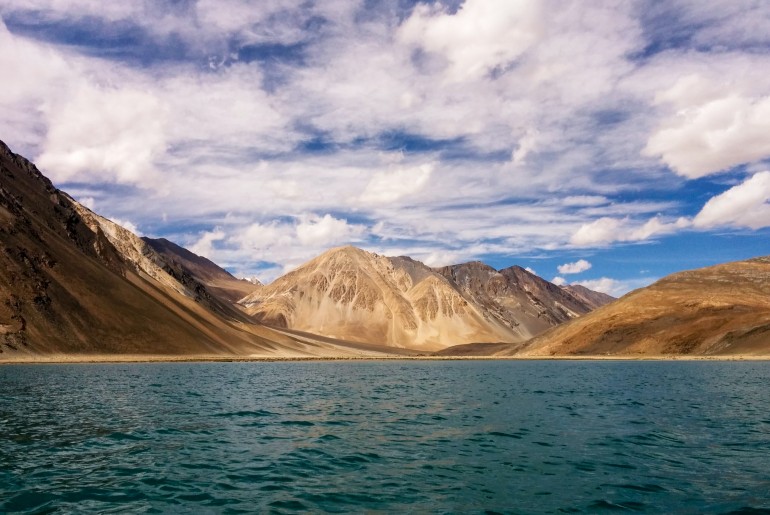 Also read: You Can Actually See Two Rivers Meet At Ladakh's Zanskar-Indus Confluence
Ladakh is a popular tourist destination. Be it road trips or the terrific treks, the peak season sees many people from around the world visiting the gorgeous town of Leh. Due to the lockdown, specially during the holiday months, it has given the opportunity for nature to heal. Seeing the beautiful effect of what a cautious attitude can do, the reckless behaviour of tourists will be extensively discouraged and kept under check by authorities. Hopefully, that will not deteriorate its magnificence and the snow-clad mountains of Ladakh.