Dubai has a lot to offer and is known to be one of the most luxurious cities in the world. Well, but what most of us aren't aware is that there are ways in which you can enjoy luxury in Dubai FOR FREE. Yes, you read that right! CT Dubai has discovered ways in which you can spend 24 hours for FREE in the city this January. Read on, try it and let us know your experience in the comments below. Meanwhile, here are 5 Free Things To Do In Dubai. 
1. Explore The World's Largest Mall
Dubai is home to the world's largest mall and it is absolutely FREE for all! Well, it's a mall, and of course its free but the best part is that the Dubai Mall is not just for shopaholics. The mall is home to the world's tallest tower- the Burj Khalifa, so you got to spam your gram with some stunning pictures. Besides, every evening, there's also a fountain show which again is free for all. So, stop by and enjoy a splendid show.
Apart from being home to more than 1000 shops, the mall also boasts a large indoor aquarium. The life-sized indoor aquarium is almost 75 feet long and 26 feet tall. In case you want to do more than just watching the marine creatures, you could actually swim with the sharks too!
2. Sample A Candy At Candylicious
Well, strolling a mall certainly makes you hungry-right? But wait, if you're exploring Dubai for free, you got to make-do with what's available. The Dubai Mall boasts the world's largest candy store- Candylicious. And the best part- the shop generously gives away some free samples. So, tuck in a candy or two at Candylicious before your lunch pit-stop.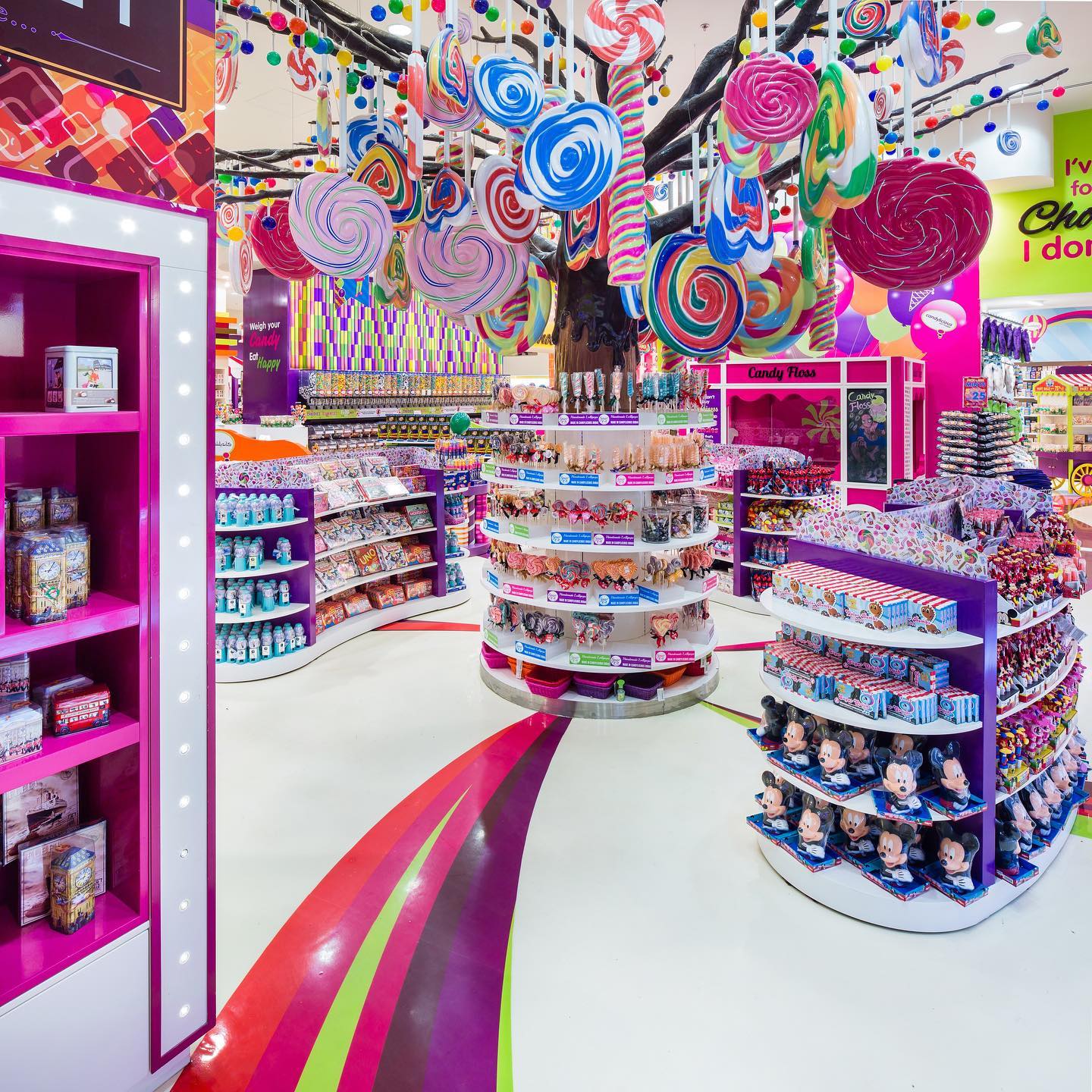 3. Enjoy A Free Biryani At Kobe Sizzlers
At this difficult moment, even the smallest deed will go a long way! A Dubai restaurant has come forward to offer free food for people facing financial problems due to Covid. Kobe Sizzlers in Bur Juman is serving a free plate of biryani, yogurt, and a drink to the needy at any time of the day. Well, we know its for the needy, but if you want to explore Dubai
4. Check Out The Al Seef Open Market
Al Seef is now home to a gorgeous market! Running until 20 January, the market features date tasting, date-based dishes, workshops, palm tree crafts and lots of things to enjoy and explore. The venue also boasts a range of kid-friendly activities based around nature, including birdhouse painting and decorating, a fairy / dinosaur garden, planting and pot painting and more. The market is open from 4pm to 10pm on weekdays and from 2pm to 12am on weekends. And the best part is that entry is absolutely free!
Also read: You Can Now Go Karting On Dubai Mall's Rooftop, Overlooking The Burj Khalifa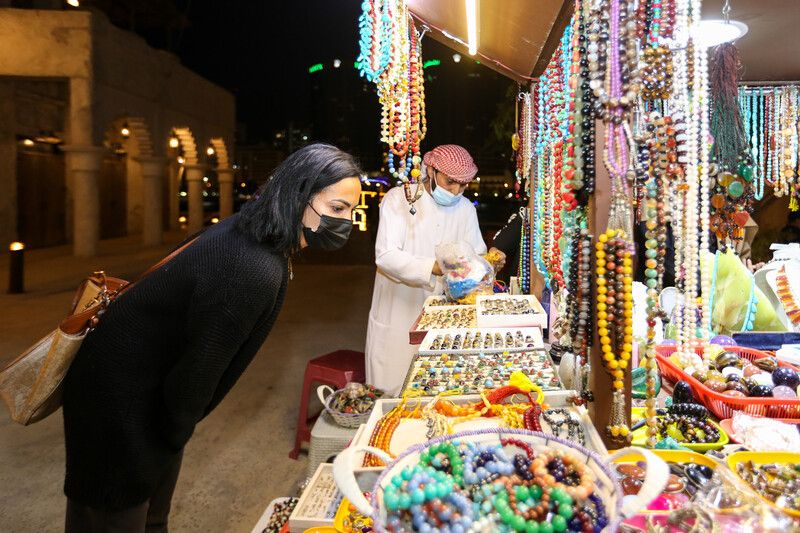 5. Get Lost In A Maze Inspired By Alice In Wonderland
Al Khawaneej now has a fun-filled maze garden where you can meet characters from Lewis Carrol's classic kids' book. Meet and greet characters including Alice, The Mad Hatter, The Queen of Hearts and more at the outdoor market venue which runs until 30 January. From arts and crafts sessions to mask-making workshops, the market has a host of activities you can enroll in. The market is open from Sunday to Wednesday, 6pm to 12am and Thursday to Saturday, 4pm to 2am.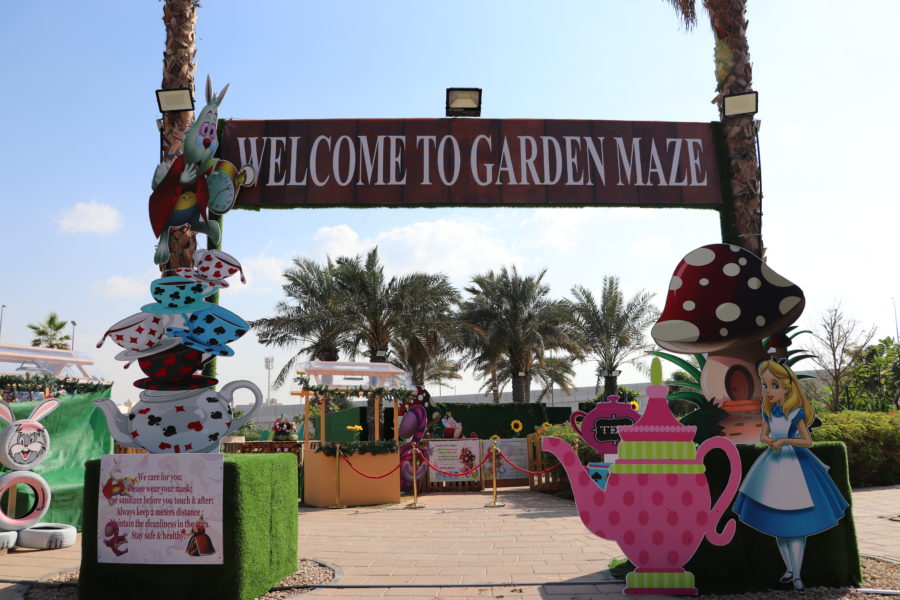 6. Take On A One Meter Long Hot Dog In Dubai
Dubai has a host of cool things you can explore and enjoy free, but what about the food? And after roaming around so many places, you're sure to be starving! Well, Dubai is known for food challenges- by that, we're talking seriously, monster eating competitions. So why not attempt one- if you win, you get the food for free! Well, you got to earn it, if its free- right?
Urban Bar & kitchen (UBK) is a modern bar, offering a warm fun-loving ambience while serving grills, roasts and classic comfort food from lunch until late. But a glorious meter-long hot dog has found its space on the menu and UBK is challenging guests to finish this monster dog in 30 minutes. Winners walk away with a full belly filled with this meter-long monster dog for free while losers have to pay a whopping AED 150 for the same. And remember, you'll have to inform the restaurant in advance about the challenge. 
7. Watch The DSF Drone Show
If you haven't seen the Dubai drone show as yet, there's no reason to miss! The show runs until January 31 as part of Dubai Shopping Festival. You can see it from The Beach at JBR, and a few other restaurants which offer uninhibited views. There are two show happening at 7pm and 9.30pm, and are free for all.