We all hope to be exploring Inia in the luxury trains, but the exorbitant prices do not allow us to do so. But it looks like we are getting lucky as the luxury train Palace on Wheels brings us a special offer during the pandemic. Palace on Wheels now has two itineraries for domestic travellers, and both of them come with a 30% discount when compared to the previous rates. Isn't this too good to be true?
Also read: India's Luxury Train Travel Is Now More Affordable With 25% Less Prices & Discounts
The Discounted Rates Start From

₹
42,840 Per Person
After a 30% discount, you can book the super deluxe cabin for ₹94,248 per couple and  ₹52,360 for a single-occupancy seat. During the off-season in April, you only pay ₹70686 after a 30% discount per couple and  ₹42,840 per person for a single-occupancy seat. Here are 7 Luxury Trains Of India That Will Make You Feel 'Nawabi'.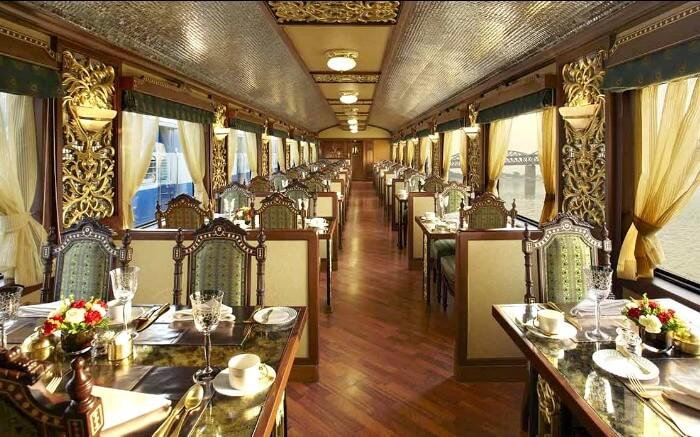 Two Separate Itineraries For Domestic Travellers
You can either opt for the three or four-day itinerary on Palace on Wheels. The three-day itinerary will take you to Delhi, Jaipur, Swai Madhopur, Agra, and back to Delhi. The four-day trip will include all these stops along with Udaipur. Also, Explore South India On Luxury Train Golden Chariot With Deluxe Cabins From January 2021.
The Luxury Train Will Run From February 2021
The Tourism Development Corporation (RTDC) plans to run the train from February for domestic travellers. The train will run for a total of three months with the discounted rates. The train will start the journey with a minimum booking of 27 guests. 
Due to the COVID-19 restrictions, international travellers cannot come to India right now. The luxury train could not start running this September like it usually does each year due to lack of tourists.