When we think of luxury travel, trains are not the first thing that comes to mind. The first-class lounges in planes define luxury. But let is not forget that the Indian Railways are the fourth largest train network in the world and so there are definitely surprises in store. The Golden Chariot is the first luxury train in India to start bookings during the pandemic. Beginning in January 2021, you can explore the Southern States while living like a VIP on wheels. Besides, if you are skeptical about taking the passenger trains, this luxury train could be the solution for you.
Also read: 7 Luxury Trains Of India That Will Make You Feel 'Nawabi'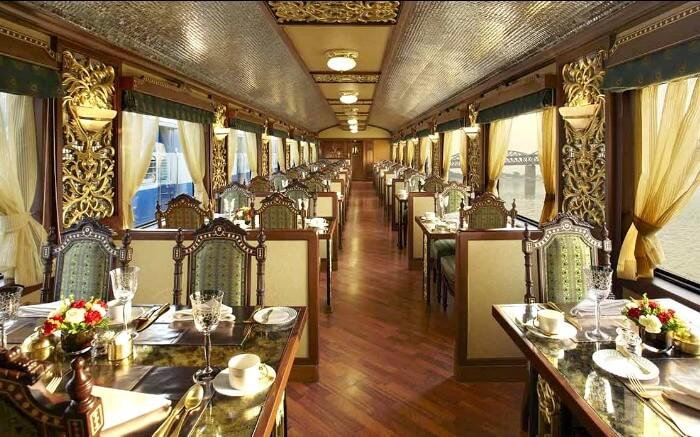 Golden Chariot To Roll Out In January 2021
Operated by IRCTC and Karnataka, the luxury train is set to roll out in January 2021; it has options of various tours. You can either pick a package of three nights and four days or another go on a ride for six nights and seven days. All trains start and end at Bengaluru.
You Can Choose From 3 Separate Tours
The schedule showed the train would make three separate journeys, namely, The Pride of Karnataka, Jewels of South and Glimpses of Karnataka. The trains will travel till the nearest train stations from where you will be taken by road see the attractions. Luxury Trains Now Become Affordable As The Government Decides To Cut Down Tariff By 50%
The week-long Pride of Karnataka visits Bandipur National Park, the royal city of Mysore, Chikmagalur coffee country, the ruins of Halebidu, Hampi and Badami before proceeding for a day tour of Goa. The Jewels of South, covers the three neighbouring states of Karnataka, Tamil Nadu and Kerala.
Stay In Deluxe Cabin With Spa Services
You also have the option of choosing the Deluxe Cabin Twin or the Deluxe Cabin Double. The wooden cabins are gorgeous and come with their own private washrooms. The Golden Chariot also boasts of a spa, a gym and restaurants too. Here are 10 Breathtaking Destinations In South India That You Need To Visit.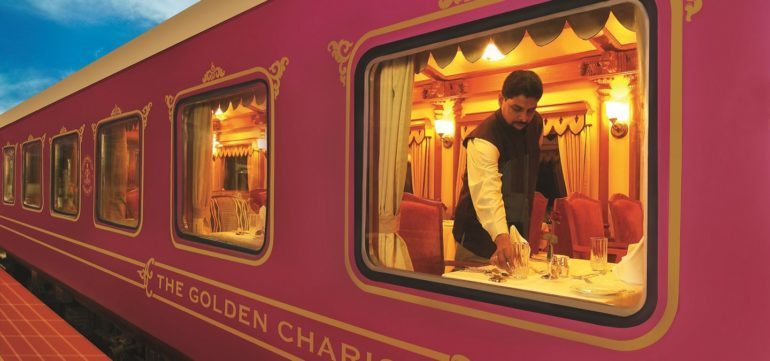 Pride of Karnataka or Jewels of South (6N 7D): ₹5,88,242
Glimpses of Karnataka (3N 4D): ₹3,36,137