Travel enthusiasts, before you plan trips abroad it's always a wonderful idea to explore your own country. But if you're wondering where to start from, then how about starting from the south. And then going all the way up to the north of India. Vast blue beaches, lush green mountains, a charming French town, breathtaking ruins and temples await you in South India. So here are the top 10 tourist spots in South India that you must include in your bucket list while you go #Vocalforlocal. 
1. Pondicherry
If you've always wished you could visit France, then why not head south to India's own little France, Pondicherry a charming French town offers you French colonial architecture and beautiful boulevards lathered with Bougainville. When you're here you can visit the Basilica of the Sacred Heart of Jesus, take a stroll along the French colonies and even go boating at the Paradise beach. You can have your own slice of French haven here in Pondicherry.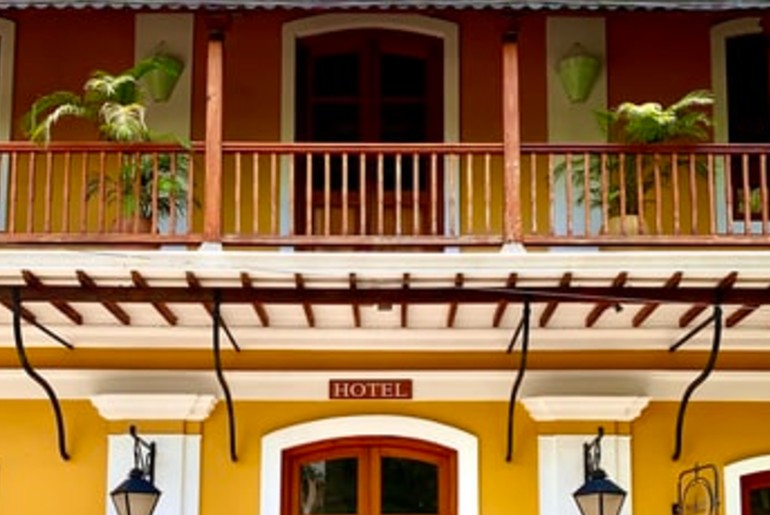 2. Lepakshi In Andhra Pradesh
History buffs! A drive down Lepakshi in Andhra Pradesh will take you to a whole new world of history and culture. Lepakshi is home to many ancient temples and archaeological sites. Some of the most prominent places to visit here are Lepakshi Temple, Veerabhadra Temple and Nandi Bull Structure. You can also shop for handicrafts and experience gorgeous paintings here in this beautiful ancient village.
Also Read: Exquisite Temples Around Bangalore That You Need To Visit Atleast Once In Your Life
3. Hampi In Karnataka
If Rome has its glorious ruins, then India has the UNESCO World Heritage Site of Hampi. This tourist spot in Karnataka was home to the magnificent Vijayanagar Empire. It houses ruins of architectural marvels like elephant stables, temples and massive deities. Hampi also has a Hippie Island frequented by backpackers from all over the world to immerse themselves in culture and creativity. When you're in Hampi, you must visit the Elephant Stables, Virupaksha Temple and Hazara Rama Temple to name a few.
4. Ooty In Tamil Nadu
When it comes to planning a cosy honeymoon in South India, Ooty would definitely be on your bucket list. Ooty is nestled amongst the lush green Nilgiri Hills. It's perfect for couples who want to spend some quality time togetherness. You can take a trip on the Toy Train and experience the panoramic views of the hill station. Chocolate lovers can take a trip down to the Chocolate Museum here in Ooty and gorgeous on delicious Ooty chocolates.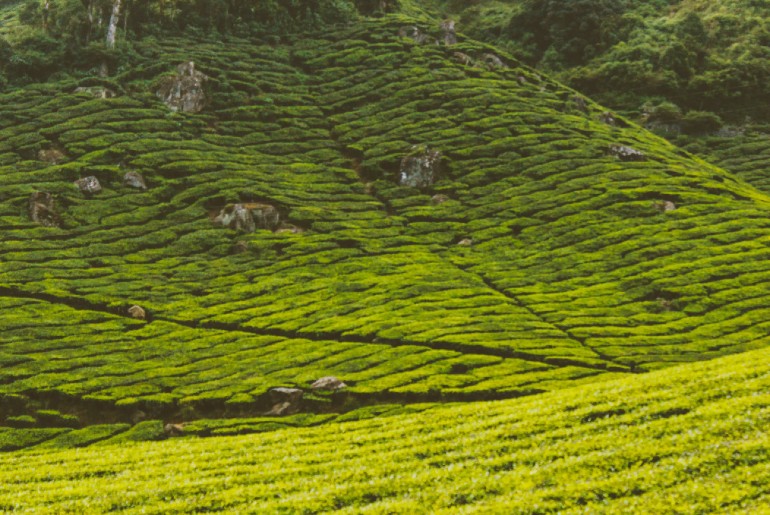 5. Kumarakom In Kerala
Kerala has always been a favourite amongst tourists from all across the world. The calming backwaters, joyous boat ride, tall coconut groves welcome everyone to God's Own Country. So a trip to Kerala's Kumarakom is a must for all travel enthusiasts. It's one of the best tourist spots in South India. And when you're here visit the Vembanad Lake, Pathiramanal Island and don't forget to go birdwatching at the Kumarakom Bird Sanctuary.
6. Yercaud In Tamil Nadu
Tamil Nadu has many tourist spots that you must visit. But one of them has definitely got to be Yercaud. This popular hill station has an old-world charm. And it's simply mystical. With exciting caves and gushing waterfalls like the Kiliyur Falls, you know you're up for adventure and relaxation. And if you want to sit spend some time in introspection then the Yercaud Lake will surely be your muse. Yercaud is also one of the most romantic places for honeymoon in India.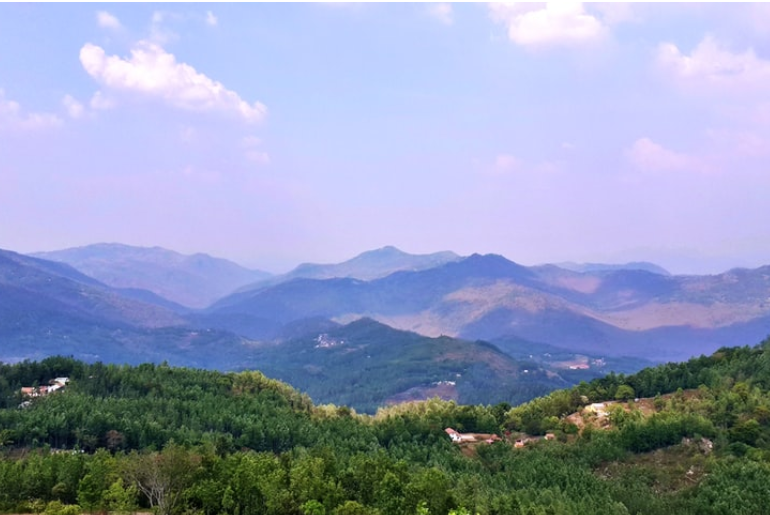 7. Mysore In Karnataka
On a Sunday night, when you witness the golden lit Mysore Palace, you know you've experienced royalty. Mysore in Karnataka is nothing short of royalty. This charming clean city has a variety of sightseeing spots like the Mysore Palace, Chamundeshwari Temple and the Karanji Lake to name a few. Shopaholics can shop for the perfect Mysore silk sari and not only explore royalty but wear it too.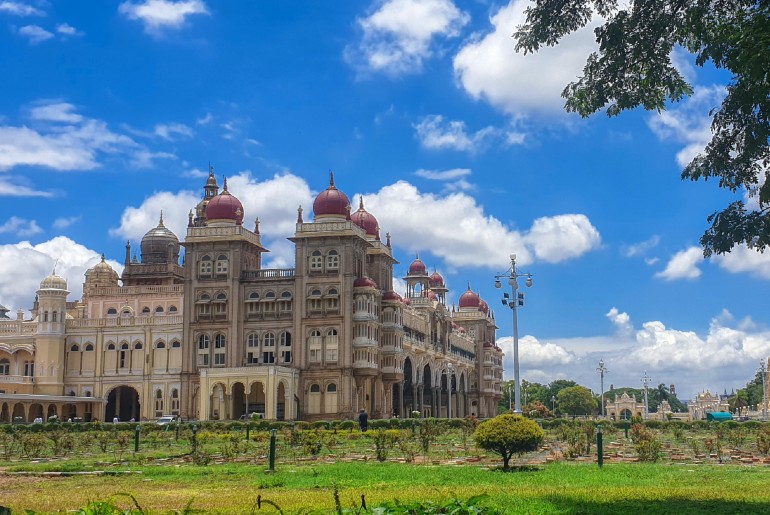 8. Hyderabad In Andhra Pradesh
Hyderabad is the Baap of Biryani. And if Biryani is bae, then how can you not visit Hyderabad? The city of pearls and ofcourse biryani, Hyderabad is home to one for the iconic landmarks- the Charminar. Built entirely out of granite and limestone, the Charminar is sure to take your breath away. Take a stroll down the bustling bazaars of Hyderabad as you hog on aromatic biryani and scoop rich haleem. Hyderabad is truly a paradise for biryani lovers. So this tourist spot in South India has got to be on every foodie's bucket list.
Also Read: Hyderabad Gets Recognition From UNESCO For Its Culinary Heritage
9. Alleppey In Kerala
Officially called Alappuzha, Alleppey is a beautiful city in Kerala. It's known for its iconic houseboat cruises that pass through serene backwaters. Just take a ride down these boats to witness green paddy fields,  choir making activities and the life of the locals. A houseboat ride in Alleppey definitely gives competition to Venice's gondolas. When you're here do visit the Alleppey Beach an take a walk down the 137-year old pie. Drink some local toddy from the liquor shop and gorge on freshly prepared seafood to elevate your experience.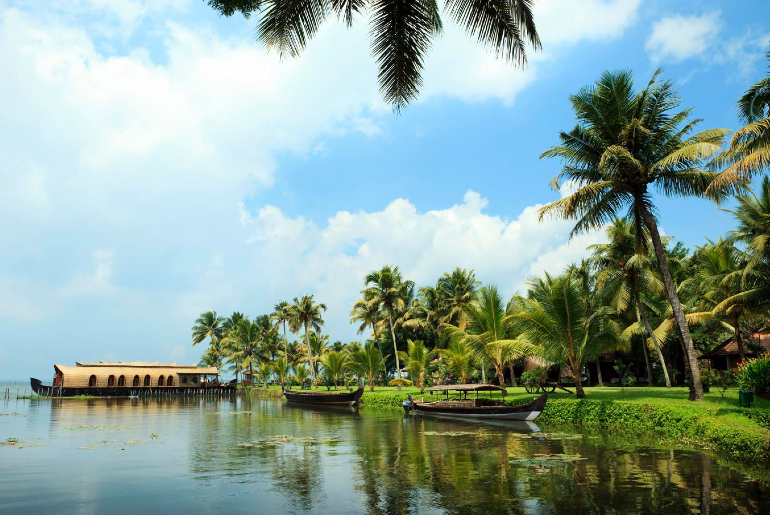 10. Mangalore In Karnataka
One of the most underrated beach destinations in India, Mangalore in Karnataka offers you everything and more that Goa, the Maldives or any other beach town offers. Beautiful beaches, delicious seafood, intricate temple architecture and a pleasant vibe. That's what you can enjoy in Mangalore. This port city in Karnataka has swaying coconut palms, secluded beaches and its devoid of commercial tourism. And that's what makes it so attractive. When you're here chill by the Panambur beach and Tannirbavi Beach. or a spiritual getaway head to the Mangaladevi temple and Holy Cross Church. Gorge on the iconic Chicken Ghee Roast with Neer Dosa, and Rava Fish Fry while you enjoy a perfect beach vacation like no other.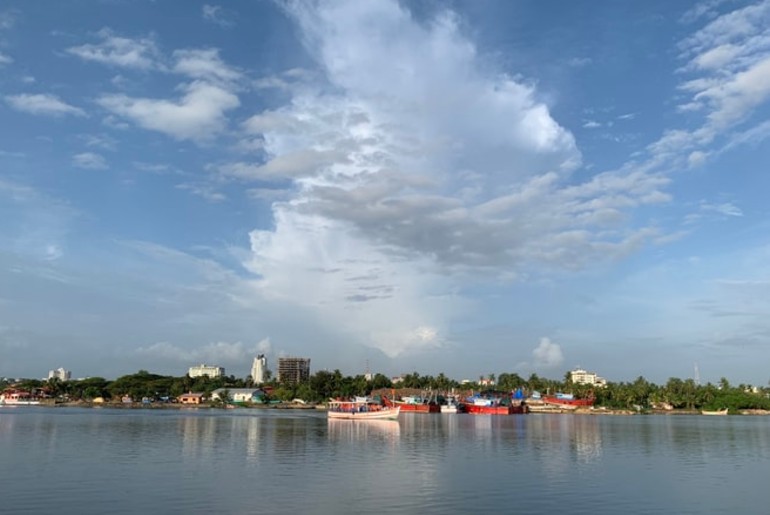 So here are some of the most beautiful tourist spots in South India. Do plan a Bharat Darshan trip and tick these amazing places off your bucket list.