Any day is a great day to indulge your kids, but you gotta make Children's Day count for sure.. And, what better way to do it than taking your kids out and bonding with them over a delicious meal? Keeping that in mind, McDonald's restaurants' across West and South are transforming into an oasis of awesome for your kids! Cute toys, doodle mats, kiddie menu boards and amazing offers – this Children's Day McDonald's (West and South) is giving you all that you need to make your little one's day special. But if you can't take then out on 14th November, that's fine too because the offer is valid from 12th -24th November.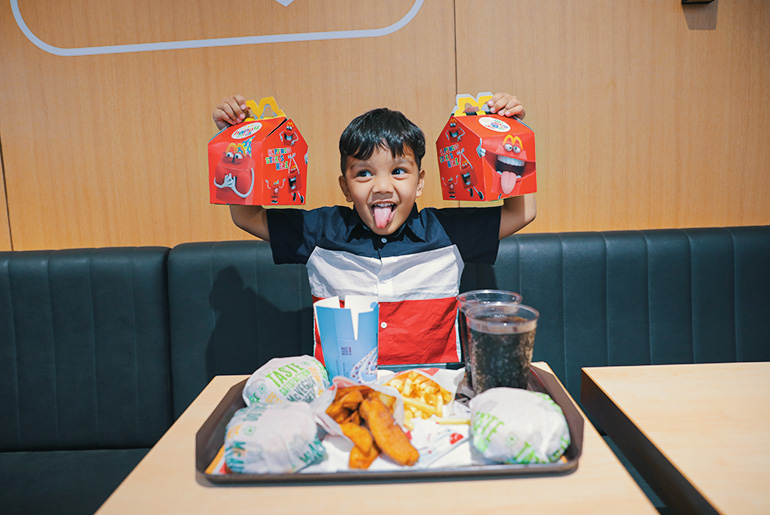 Starting at just Rs 399, you and your children can have delectable food, drinks, desserts, and a ball of a time as McDonald's channels its inner child. Here is what you must look out for.
1. 'The Fun Family Meal' – You Get A Tray Full Without Emptying Your Wallets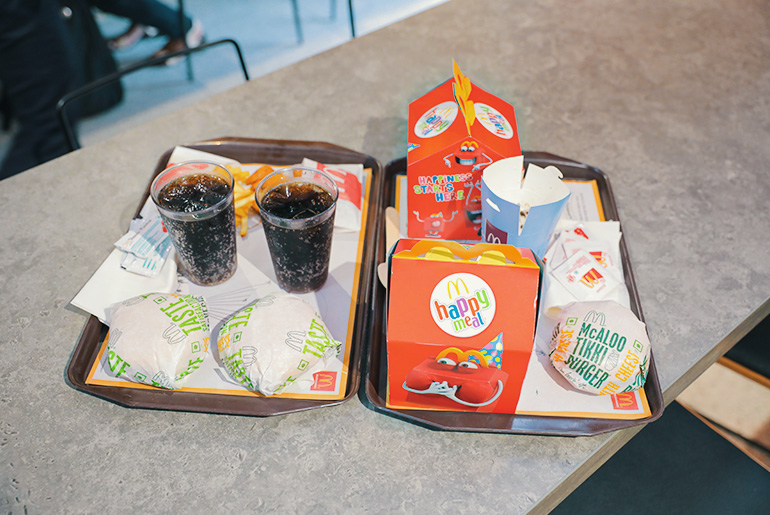 'The Fun Family Meal' (veg) at flat ₹399
2 McVeggie Burgers
2 Regular Cokes
1 Regular Fries
1 Regular Wedges
1 Aloo Tikki Happy Meal 
1 McFlurry 
1 Extra toy
And for the meat lovers out there, you get
'The Fun Family Meal' (non-veg) at flat Non Veg McSaver Combo At ₹449
2 McChicken Burgers
2 Regular Cokes
1 Regular Fries
1 Regular Wedges
1 4Pc Nuggets with Coke
1 McFlurry 
1 Extra toy at ₹449. 
If this isn't a steal deal, we don't know what is.
2. New Tray Mats To Stoke Your Kid's Creativity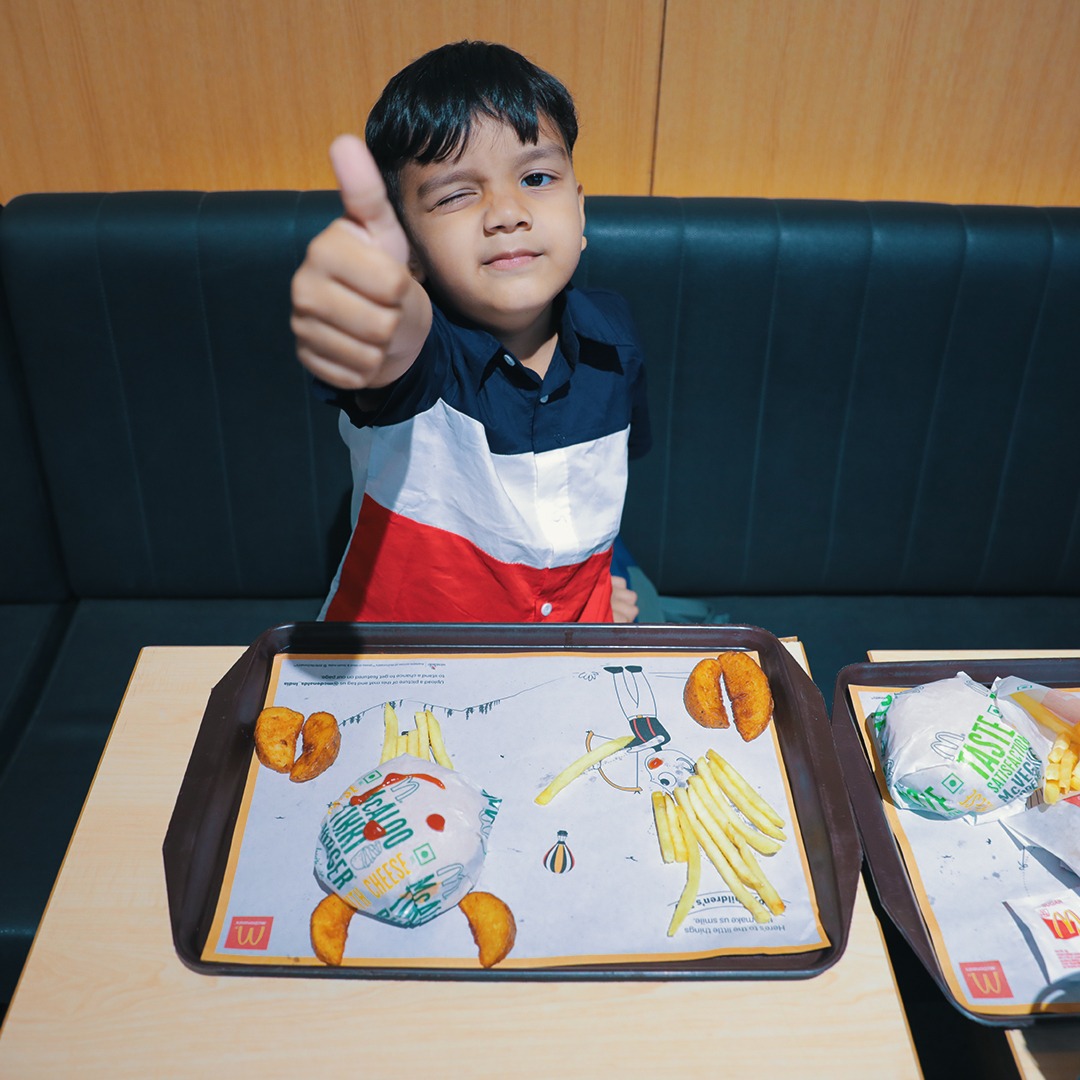 Children's Day celebration at McDonald's is not going to be limited to food. The tray mats at the McDonald's restaurants will have a doodle which kids can experiment with and create their own version by using burgers and fries. The coolest ones will also get featured on McDonald's social media platforms.
3. Let Your Kid Decide From The KIDDIE MENU BOARDS
McDonald's is going all out to bring alive child's worldview of McDonald's and changing all products on the menu boards to doodled versions (like children's drawings) of their products across stores to bring alive the Children's Day spirit in-store. 
So step into this wonderland and give your children a fun-tastic experience.