Air travel is slowly becoming normal and to normalise it further- the government has now updated the Standard Operating Procedure (SOP) for domestic and international flying. The revised SOP will now allow the airlines to serve meals on flights. For domestic flights, the passengers will be able to avail pre-packed meals and beverages on domestic flights. Whereas for the international flights, the passengers will now be able to avail the option for hot meals and alcoholic drinks. "To ensure safety while serving meals, the crew has to wear a new pair of gloves after serving each meal to the passengers, "says, Usha Padhee, Joint Secretary, Ministry of Civil Aviation. In addition to this,  the new guidelines permit in-flight entertainment depending on the airlines. The MHA recently advised passengers that they don't need to register under Vande Bharat Mission anymore and can directly apply through airlines.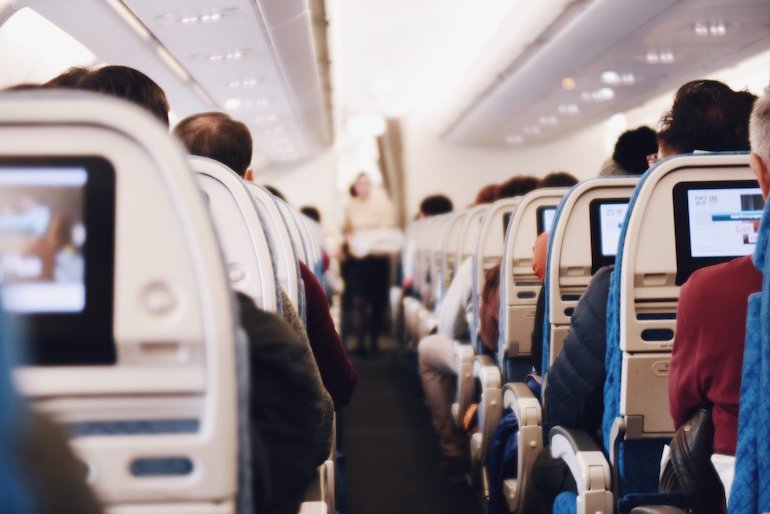 Domestic Flights To Serve Meals In Disposable Containers
Until now the domestic airlines weren't allowed to provide any refreshments to passengers. But now with revised rules, they can serve pre-packed snacks, meals and beverages as per their policy and according to flight duration. Keeping the sanitary conditions in mind, the trays, plates and cutlery across all classes will be disposable. Not only the meals, but the beverages also have to be served in disposable containers. When it comes to drinks, no pouring service will be available for the time being.  For in-flight entertainment, disposable earphones or disinfected headphones will be available. 
Also read: New Cancellation And Refund Policies Of 5 Major International Airlines
International Flights Shall Serve Hot Meals With Limited Beverage Options
For international flights, pre-packaged meals were placed on seats until now. But now the airlines can serve hot meals with limited beverage options. Similar to the domestic flights, in international flights all the classes will have disposable cutlery. Airlines shall serve alcoholic and non-alcoholic beverages in disposable glasses.  There will be no regular pouring service for the time being. The headphones policy also remain the same for international airlines.  Meanwhile, check out this video where Vistara COO states that air travel is one of the safest ways to commute amid the pandemic.