We all travel for different reasons. Some of us travel to spend time with our loved ones, others to venture deeper into ourselves while there are few others who travel for a cause. One of them is Meenakshi Sai Aravind who drove all the way from Coimbatore in Tamil Nadu to St Petersburg in Russia for 20,000 km for 52 days to spread awareness on cervical cancer. She drove along with her brother, Sanjay Subbian, four close friends, Sharath Madhav, Pradeep Yuvaraj, Sheila Verghis and Jomet Mani. She was also joined by Madhuri Sapru and Anjana Kaul, who saw her Facebook post and wanted to join hands with her on this mission. The eight of them drove for a purpose, their expedition was called XPD Trans-Siberian 2019: Beyond Asia to spread awareness about cervical awareness.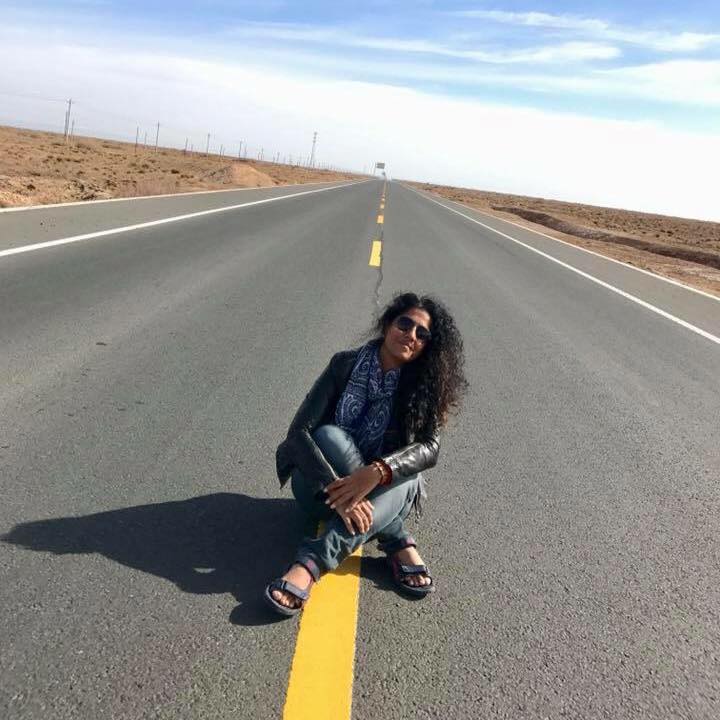 What's In It?
Meenakshi Sai Aravind who is also the managing trustee of RR Trust stated that cervical cancer is very common among Indian women. She also revealed that its the only cancer that has preventive vaccines, so through her trip, she wanted to gain people's attention towards this issue and rope in sponsors for this vaccine for women from underprivileged backgrounds. the team of eight was flagged off on 6th August 2019, by social entrepreneur Arunachalam Muruganantham, Indian navy veteran Rajiv Choudhry and athlete Gomathi Marimuthu. The journey took them through Nepal, China and Russia. Meenakshi Sai Aravind and her team drove 600 km a day and concluded the trip on 27th September 2019.
During their road trip, they drove to the Everest Base Camp. the sky was clear so they could enjoy gorgeous views of the Himalayas. Apart from experiencing nature at its best, Meenakshi even engaged in a lot of exchange. Driving along the world's longest highway, Trans-Siberian highway between Vladivostok and Saint Petersburgh was a memorable experience for them as it was not only secluded but also quite dangerous.
Also Read: Indian Couple Ride 36,000 Km Across 29 States To Raise Awareness On Tigers
What's More?
The team of eight did face alot of challenges on their journey. One of their cars had bad fuel as the engine got clogged and broke down in Ufa in Russia when they had just 2000 km left to end their journey. But luckily they found a workshop where people were immensely kind to them and downloaded their diagnostic software. Some of the places they travelled to, didn't have hotels or even proper washrooms, but Meenakshi and her fellow companions adjusted with whatever they could manage, and didn't go overboard with their budget. Meenakshi even had dehydrated biriyani, poha and tamarind rice with her, so she could eat it if she got bored with the local cuisine.
She had experience driving long distances before, as she drove from Coimbatore to London in 2017 but this one was for a special cause. The noble woman is also part of a trust that vaccinate young girls against cervical cancer. Meenakshi was stated that the drive was a unique way to spread awareness on the largely preventable form of cancer. Did you know Gaurav Warman Is Cycling 4000 km From Kanyakumari To Vaishno Devi To Battle Depression?