With over 6.5% of the Indian population suffering from some kind of mental disorder, you will be surprised to know that India is the most depressed country in the world. While we hear of news articles and stories about people who do their bit to create awareness about this pressing issue in the country, Mumbaikar Gaurav Warman- a motivational speaker, social activist and corporate professional, has a unique way of creating awareness about depression in India. Gaurav Warman is on a cycling mission to cover 4000 km from Kanyakumari to Vaishnodevi in 72 days. He is cycling for the social cause 'Fight Against Depression' from 15th August 2019 to 25th October 2019.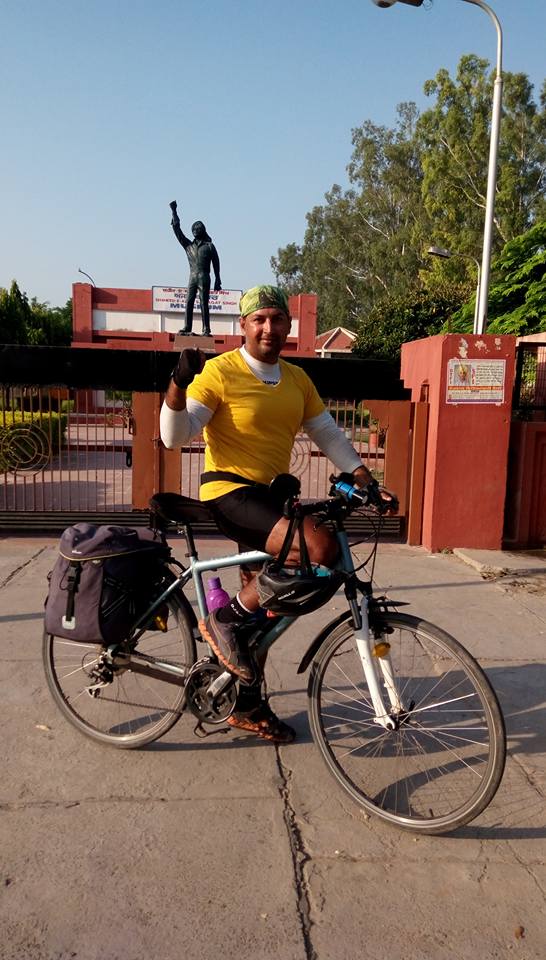 About Gaurav Warman
A corporate professional with over 13 years of experience in reputed firms like L&T Mutual Fund and Reliance Mutual Fund and over 10 years of experience in training, development and public speaking, Gaurav Warman has been a go-getter from the beginning. But what puts this individual apart from his peers, is his sincere efforts to support social causes that are close to his heart through his passion for cycling.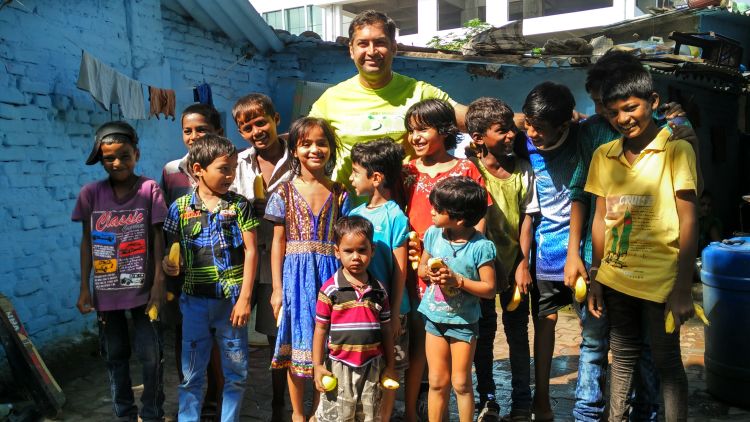 His previous cycling social campaigns include the 1200 km cycling ride from his hometown Mumbai to Pink City, Jaipur to sponsor the mid-day meal programme of the Akshay Patra Foundation. He raised more than Rs. 4 lakhs and was able to proudly feed more than 400 children. Another successful social campaign was the 1800 km cycling ride from Mumbai to Golden Temple to support the children's education programme of the Nanhi Kali foundation in 2016. Gaurav Warman successfully raised over Rs. 5 lakhs to educate over 190 underprivileged girls.
Also Read: CEO Aakanksha Bhargava & 10 Month Old Baby Samaira Have Travelled Together To 5 Countries And 7 Cities
Why Is Depression The Social Cause For This Year's Campaign?
Having undergone a troubled childhood and suffered from depression himself, Gaurav understood the importance of mental health. His stay in Bahrain from 2016 to early 2019, triggered the childhood trauma, anxiety and depression in him due to the negative atmosphere surrounding him. He bravely accepted his mental health issues and decided to shift back to India and lead a happy, healthy life amidst his loved ones.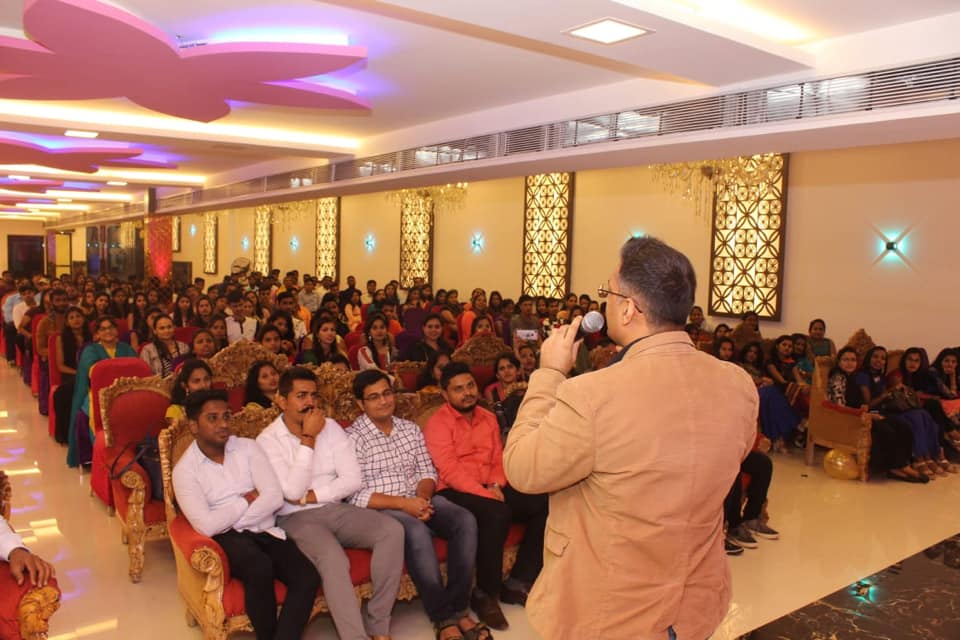 The taboo surrounding depression in the country and the alarming statistics on mental health in India encouraged him to create awareness on this issue and contribute to the cause in every way he could. Through his cycling social campaign for Fight Against Depression he aims to reach out to around 10,000 Indians all over the country and organize about 100 seminars in schools, colleges, corporates, rotary and other organizations in India. These seminars and talks held will aim to sensitize people about depression, its symptoms and ways to come out of it. Gaurav will also be sharing some special life principals which are sure to help people suffering from any sort of stress or trauma in their lives.
His Cycling Journey For This National Level Campaign
Cycling 4000 km for this National Level Campaign requires a lot of perseverance, determination, physical strength and strong support from loved ones. From his family, in-laws to 50 volunteers supporting him for this campaign, Gaurav Warman has all the more strength to take each day with determination, inspiring cyclists across India.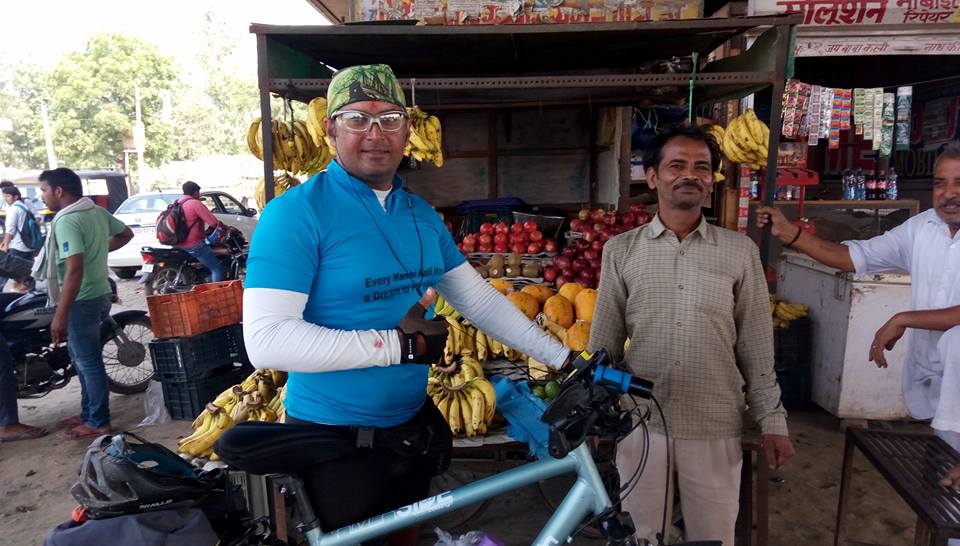 He will be cycling a massive 80 to 90 km for around 7 hours every day. A safety vehicle with a driver and an assistant will be following him, with the car being loaded with backpacks, provisions, gas stove and cooking utensils. Gaurav and his team even cook on highways and in the little lodges that they rest for the night. They believe in travelling and staying in a shoestring budget as it's all about supporting a noble cause and assuring optimum usage of public funds.
Also Read: A 15 Year Old Girl Travelled 10 Cities In 18 Days Coz Of A Gaming App
More About This Cycling Social Campaign
His estimated campaign expenses will be Rs. 5 lakhs which include food, safety vehicle, lodging, driver cost, member cost, technical support, fuel, first aid, repair and maintenance. With public support, they have been able to receive a massive amount of Rs. 2 lakhs towards their noble campaign.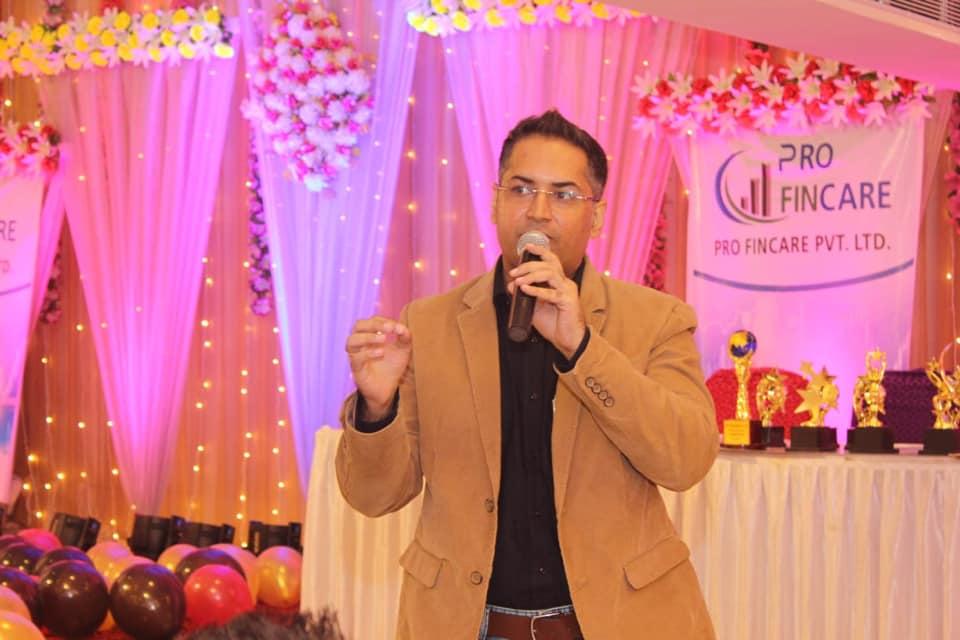 Gaurav and his team will be travelling to various Indian cities like Kochi, Trissur, Bangalore, Pune, Mumbai, Indore, Udaipur, Delhi, Gurgaon and Ludhiana to name a few. Tie-ups with prestigious organizations like Young India, Infosys, Rotary Clubs, Hiranandani Developers, Decathlon and Symbiosis University, Gaurav Warman and his team will host seminars and talks on depression to reach out to the people of the country towards their cause.
Also Read: Now Travel From Delhi To Jammu In Only 7 Hours With The New Vande Bharat Express
What Are The Challenges Faced?
Cycling 4000 km all over India is a massive task. Gaurav Warman himself admits that it does take a toll on his health. And there are times when he feels agitated and irritable due to his acute tiredness and fatigue. But he believes strongly in the cause and that is what drives him to take on each day with a clear mind. He takes small breaks in between and keeps himself hydrated throughout the day, by consuming over 5 litres of water, cups of tea, fresh juice and coconut water. Taking on this cycling journey and being an integral part towards creating awareness on depression, has left him feeling blissful, happy and powerful. He believes when he feels powerful his mind supplies an incredible amount of energy to his body.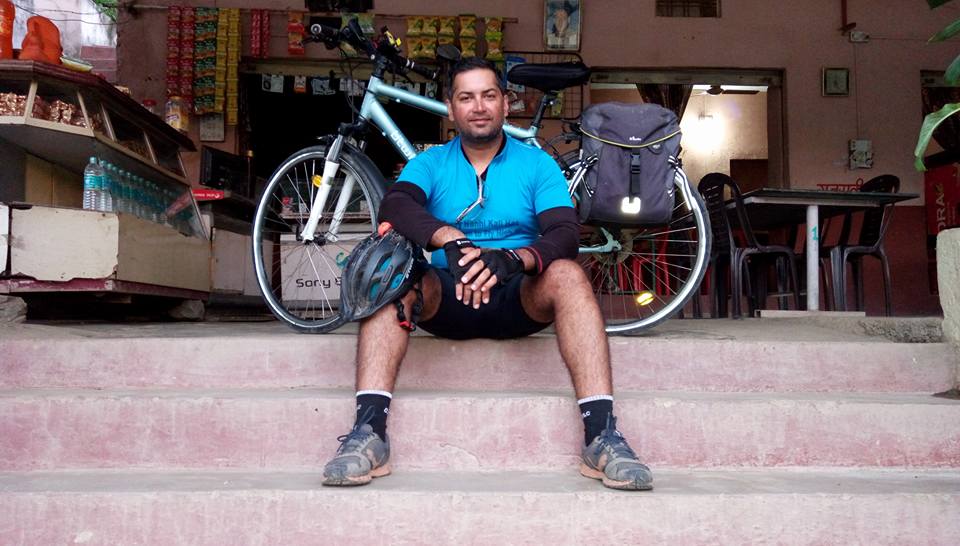 Gaurav Warman's Thoughts
Gaurav Warman through this 4000 km cycling campaign of 72 days from Kanyakumari to Vaishnodevi aims to motivate people to fight stress, anxiety, depression and see the light at the end of the tunnel. He wants to convey a very important message to every person out there. "Don't make your goals your life goals. Your goal is just a medium to achieve your ultimate goal, and that is your happiness". So this campaign in Gaurav Warman's words is for the people, to the people and by the people. The Vlogs, beautiful pictures and posts on his social media handle connect us to his journey and give us a peek on his Fight Against Depression, which is not just his but our nation's fight against depression.
To know more about this campaign click here