Nadeem Shaikh is no ordinary man. He is special. Special not because he was born without hands but because he possesses passion for his art like no other. The man brims with positivity and possesses one of the sweetest and genuine smiles ever.
Nadeem was born without hands from birth; however, that did not stop him from pursuing his dreams to become an artist. Born in a regular middle-class family, he attended SEC Day School in Santacruz, a school for the disabled, where he started taking a keen interest in painting with his foot. It was here that his teachers realized that the boy was immensely talented.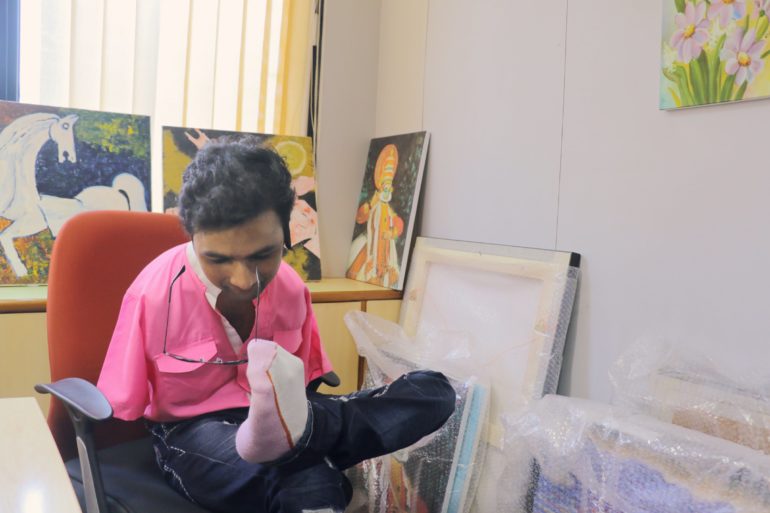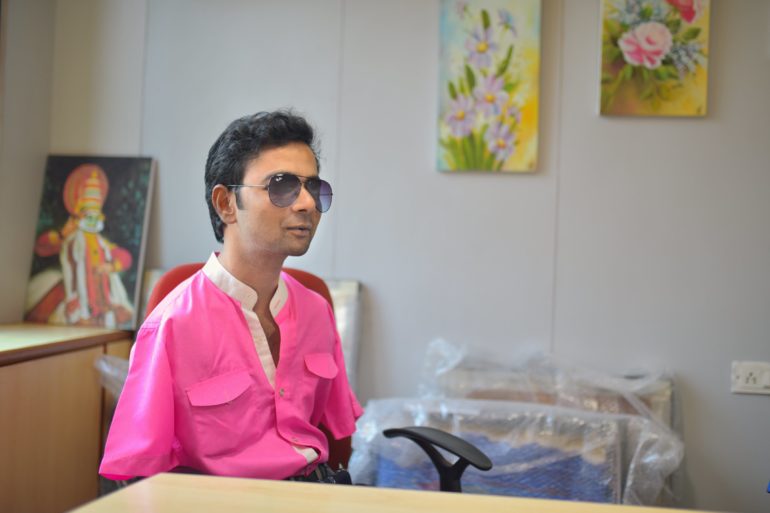 Also Read: Samantha Dsouza: A Mumbai Girl Who Is India's Fastest Female Drag Racer


Journey Of Nadeem Shaikh At Indian Mouth And Foot Artists (IMFA)
After completing his education, Nadeem joined Indian Mouth And Foot Artists (IMFA) in 2008, where his dreams turned into reality. IMFA is an international registered society of disabled unique artists, who due to a disability in their hands, create art with their mouth or foot. While most families are apprehensive about letting their children pursue their dreams, he says, his family, especially his mother and his siblings, supported him wholeheartedly in the decision to join the IMFA.
It was in IMFA where he grew as a polished artist and his work was refined. His association with the Institue took him to many parts of India, where he showcased his talent, exhibited his best works and most importantly showed others how people like him are capable of earning their livelihood with a sense of dignity, free from charity.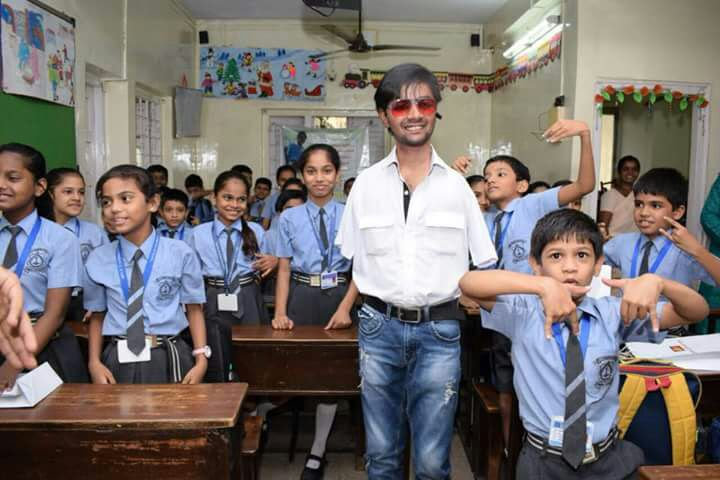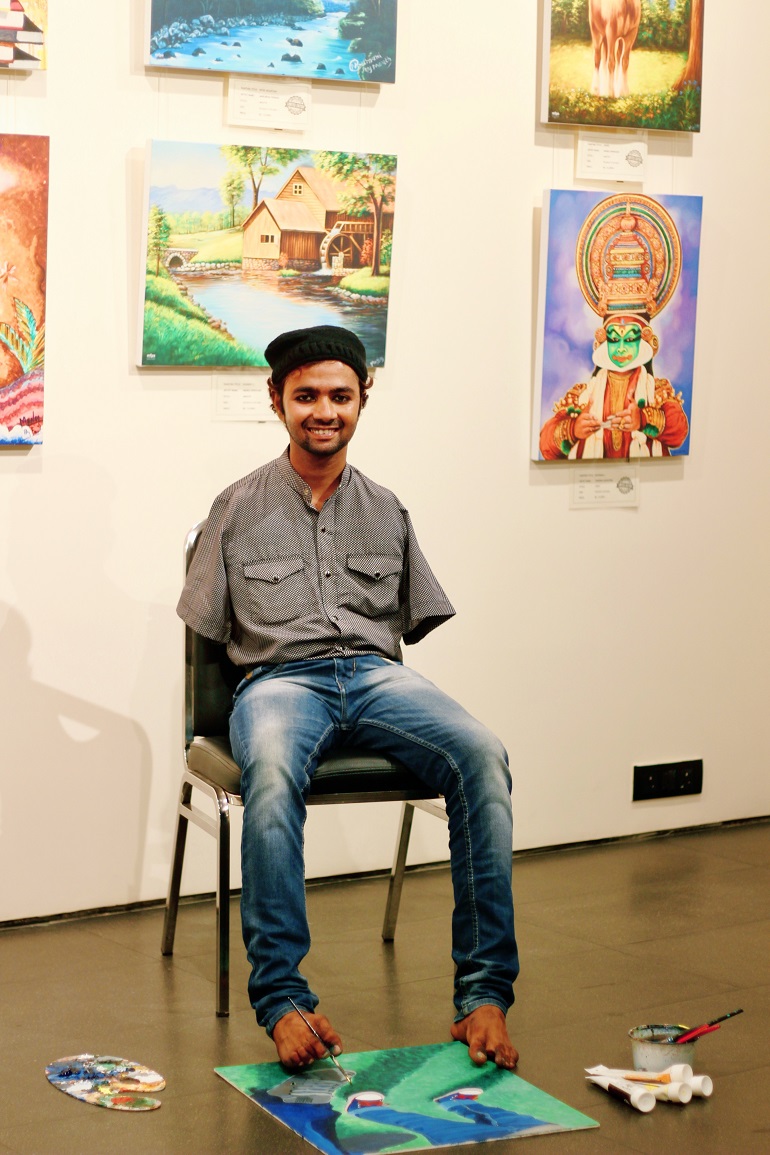 Traveling for his work trips made him grow fond of traveling. "I have traveled to Surat, Ahmedabad, Aurangabad, Hyderabad, Bangalore, Srinagar, Delhi, etc. I like to meet new people, discover new places and make new friends," he says, although he isn't fond of the food. "The food that you get in Mumbai is found nowhere else," he grins.
However, life definitely hasn't been a bed of roses for Nadeem. Recollecting an incident at school, he says, his teachers did not allow him to give the intermediate drawing examinations because of his disability and the time restrictions of the exam, which had upset him gravely. However, the determined being that he is, he gave the examination and passed with flying colors. He claims he's got the positivity gene from his mother, who has been his source of strength from the beginning and helped him take every difficult day in his stride.
Also Read: Inspirational Story Of Megha Parmar: First Woman From Madhya Pradesh To Climb Mount Everest

What Is It Like For A Disabled Person To Travel?
While Nadeem loves to travel, he does face a few problems due to his disability. Like regular people, he performs all activities of brushing, shaving, combing, eating, using his mobile phone, etc., on his own with his foot. However, while traveling it becomes difficult for him to do the same. For example, eating in a hotel with his foot is bound to grab eyeballs and cause him embarrassment. So he ends up asking for help. He has also developed an ingenious idea of surviving on juices while traveling, which helps him to do things by himself and not depend on others.
Nadeem has never considered himself as a handicap. And he has never let the society and their stereotypes affect him. His self-belief, determination and positive outlook towards life, along with the help of his supportive family, friends and teachers had brought him to this juncture, where is positively content.
For all you folks, he shares a beautiful message: Make your weaknesses your strength; identify them and work on them. And while God has given you faults, he has also blessed in abundance. So make use of the blessings and count on them.